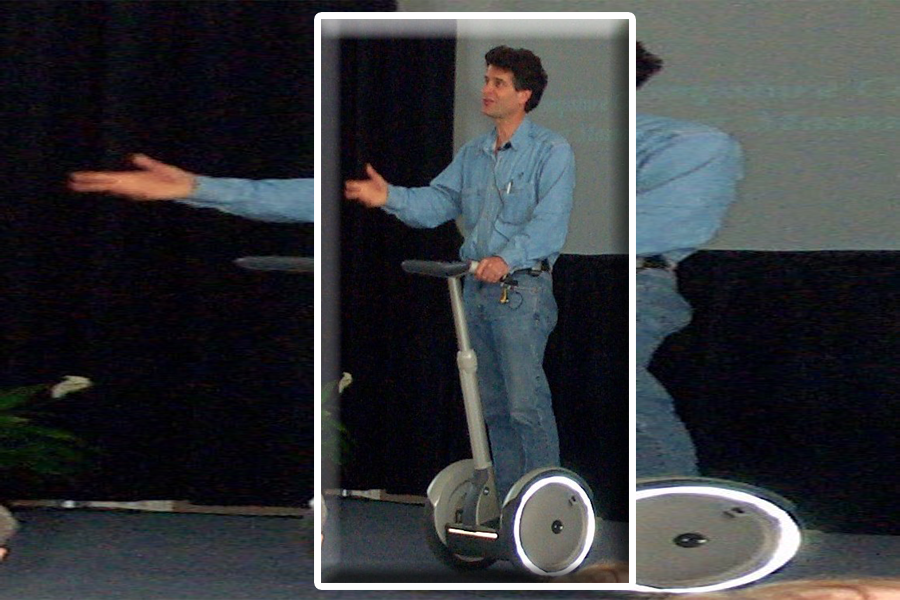 American inventor, entrepreneur, and philanthropist Dean Kamen was born on this day 1951, in Rockville Center, New York. Kamen's passion for technology began at a young age, and he built his first gadget, a motion control device, at the age of 12. We later attended Worcester Polytechnic Institute but dropped out before graduating to pursue his entrepreneurial ambitions. In 1976, he founded his first company, AutoSyringe, which produced medical infusion pumps. Kamen's inventions have since been used in hospitals worldwide and have helped to save countless lives.
In 1989, Kamen founded DEKA Research and Development, a company that focuses on creating cutting-edge technology for a variety of industries. Kamen has been granted more than 1,000 patents for his inventions, including the iBOT mobility system, the HomeChoice portable dialysis machine, and the Stirling engine.
Invention of the Segway
However, Kamen is perhaps best known for his invention of the Segway Personal Transporter, also known as the Segway PT. The Segway PT is a self-balancing, electric transportation device that was first introduced in 2001. The Segway PT was initially marketed as a solution to urban congestion and pollution, and it was touted as a revolutionary new way to travel short distances quickly and efficiently.
Despite the initial hype, the Segway PT did not become the commercial success that Kamen had hoped for. The device was expensive and had limited practical applications, and it was quickly relegated to niche markets such as police and security forces, tourist attractions, and warehouse operations.
Dean Kamen inventions
Despite the Segway PT's commercial failure, Kamen's invention remains a significant technological achievement. The Segway PT was one of the first self-balancing transportation devices, and its innovative design has inspired countless other inventions in the years since its introduction. Kamen's work on the Segway PT also led him to develop a new generation of prosthetic limbs, which use similar self-balancing technology to help amputees regain their mobility.
Kamen's contributions to the fields of technology and medicine have earned him numerous accolades and awards. He has been inducted into the National Inventors Hall of Fame, and he has received the National Medal of Technology and Innovation from President Clinton. Kamen is also a noted philanthropist, and he has donated millions of dollars to support science and technology education programs around the world.