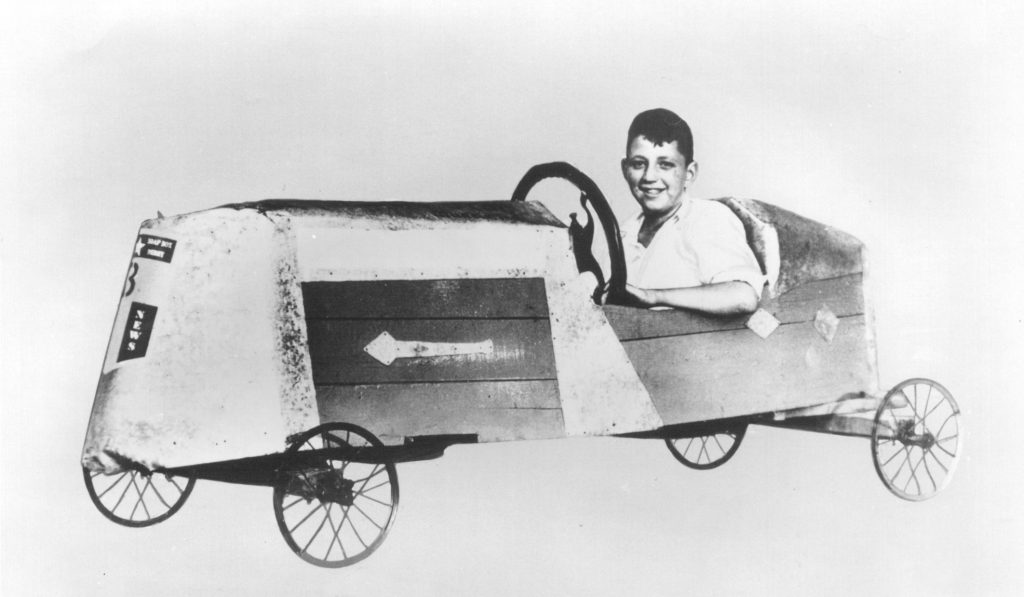 While out on assignment for the Dayton Daily News in 1933, Dayton, Ohio photojournalist Myron Scott, who later named the Corvette, came across a group of kids rolling gravity powered cars down a hill. After snapping a few pictures, he helped the children organize a race, which was entered by 19 kids. There was so much interest in the event that he arranged a larger race for later in the summer that included a cash prize. An astonishing 362 kids showed up to the temporary downhill course in Dayton. Their cars were made out of soap boxes, orange crates, scrap wood, baby buggy wheels and other miscellaneous items. By the next summer, Scott had secured Chevrolet as a national sponsor for the race, leading to the first All American Soap Box Derby which was held on this day in 1934.
Barrelling down the course at that first championship in a racer built from the wood of an old bar and stroller wheels was 11 year old Robert Turner, pictured at top. By the end of the day, he would be crowned the first All American Soap Box Derby winner, which earned him a four year scholarship to any university of his choice.
The following year the race was moved to Akron, Ohio, a more central location with hilly terrain more suited for this style of racing. In 1936, with assistance from Chevrolet and the Works Progress Administration, a permanent track was built, bearing the name Derby Downs. To this day, races are held annually at the course. Drivers from all 50 states and many other countries participate in the championship event.
Since 1934, the race has been held every year except 1942, 1943, 1944 and 1945 due to WWII, and in 2020 due to COVID-19 concerns. In order to qualify for the All American, racers need to first win their local race. These races are held in towns throughout the country in the weeks and months leading up to the main event. In its prime in the 1950s & '60s, the All American attracted upwards of 70,000 fans, including many celebrities.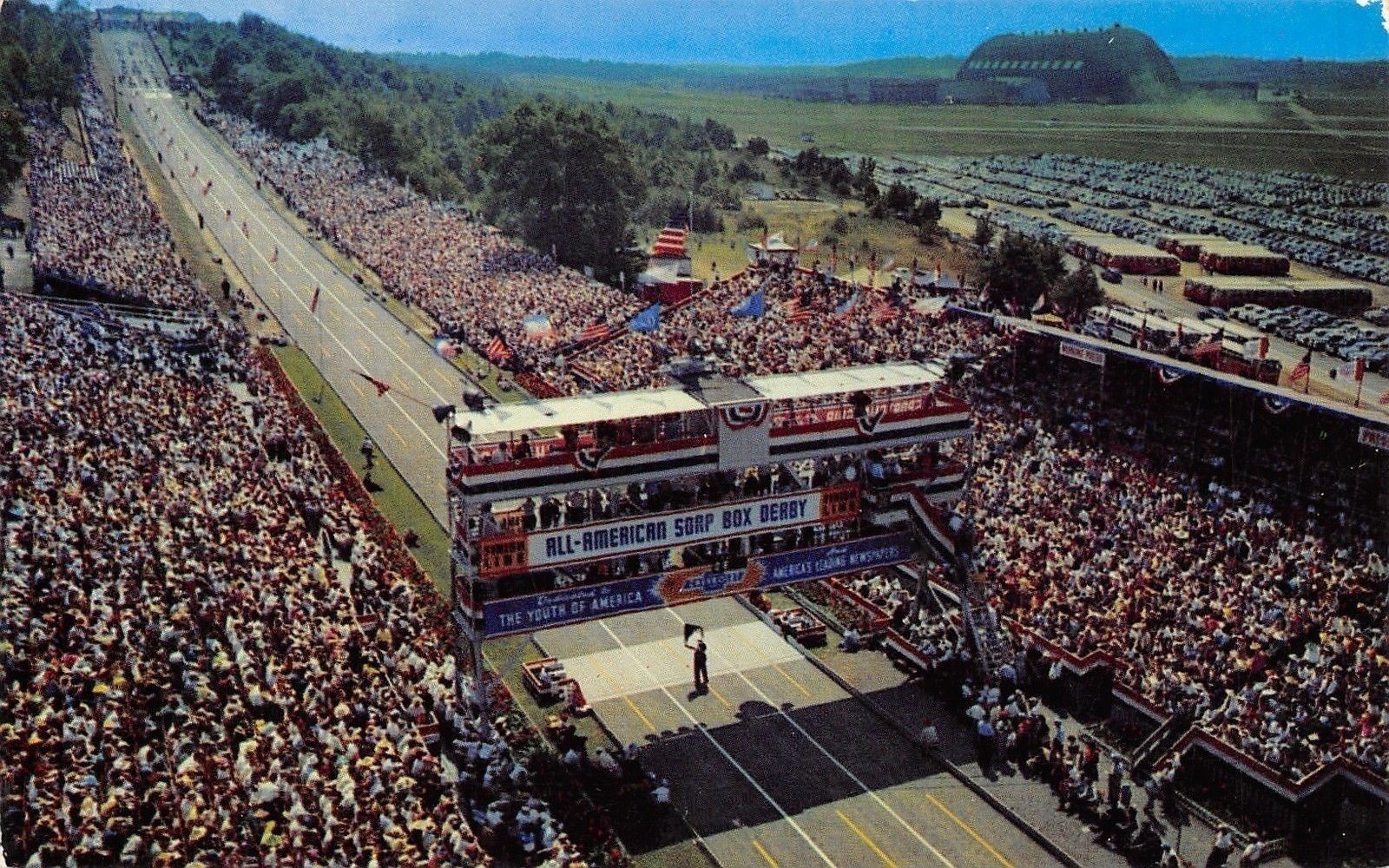 Girls were first allowed to race in 1971. The following year, GM vice president John DeLorean ended Chevrolet's sponsorship of the event, claiming it to be outdated and too expensive. The Akron Chamber of Commerce took control of all rights to the name and event and the races rolled on. In 1975, Karren Stead, 11, of Pennsylvania became the first girl to win the All American Soap Box Derby.
Modern soap box racing consists of several classes, including stock and super stock and are open to children aged 9 to 17.  Both classes use kit cars built by the racers themselves with adult assistance as needed. Soap Box organizations around the country hold classes annually that offer youngsters STEM education and a chance to build and race their own car.