Before starting the company that bears his name, John Zachary DeLorean (1925-2005) was an engineer and executive at Detroit's biggest brands. While working at General Motors he quickly rose through the ranks to become a top executive. While doing so he earned credit for creating some of the company's most iconic cars, including the Pontiac GTO, Firebird, and Grand Prix. In the early 1970s, DeLorean left General Motors and founded DeLorean Motor Company with the goal of creating a new type of sports car that would be both affordable and technologically advanced. The results was the DeLorean DMC-12, the first of which left the factory on this day in 1981.
The car famously featured a stainless steel body and a futuristic design that earned it a lot of initial hype. Then things fell apart. One of the main reasons the company ultimately failed was the high cost of production. The car's signature steel body proved expensive to manufacture and added significantly to the final price of the vehicle. Additionally, the car's performance did not live up to its sports car billing, with a top speed of only around 130 mph and a 0-60 mph time of around 10 seconds. Furthermore, the car was introduced at a time of economic recession, which made it difficult for many consumers to justify the car's high price tag.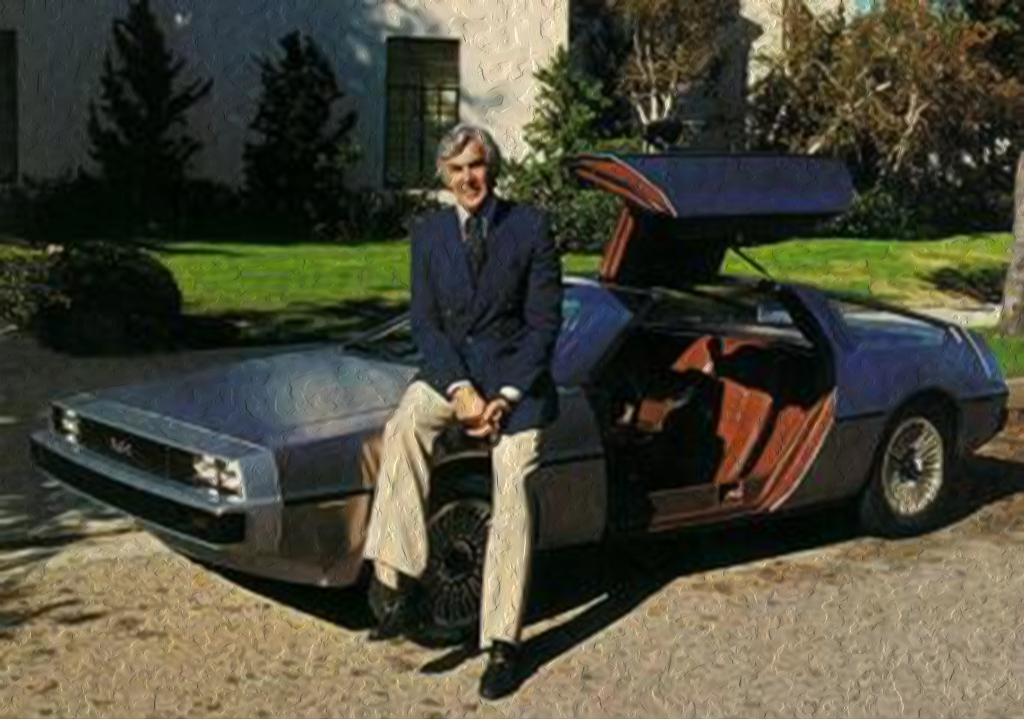 In the midst of the all the financial trouble, DeLorean got involved in several controversies, including a highly publicized drug trafficking case. Watch below for video of John DeLorean buying cocaine and getting arrested. Though he was ultimately acquitted, the damage was done. By the end of 1982 DMC was bankrupt and production seized.
DMC-12 Specifications
Engine: The original DeLorean DMC-12 was equipped with a 2.8-liter V6 engine that produced 130 horsepower and 153 lb-ft of torque. The engine was paired with a 5-speed manual or 3-speed automatic transmission.
Performance: The car had a top speed of around 130 mph and could accelerate from 0 to 60 mph in around 10 seconds.
Dimensions: The car had a length of 168 inches, a width of 75 inches, and a height of 51 inches. The wheelbase was 96 inches, and the car had a weight of around 2,700 lbs.
Suspension: The DeLorean DMC-12 featured a fully independent suspension system, with coil springs and gas-charged shocks on all four wheels.
Brakes: The car was equipped with four-wheel disc brakes, with ventilated discs in the front and solid discs in the rear.
Tires: The DeLorean DMC-12 came with Michelin TRX tires as original equipment, which were specially designed for the car.
Total production reached less than 9,000 units.