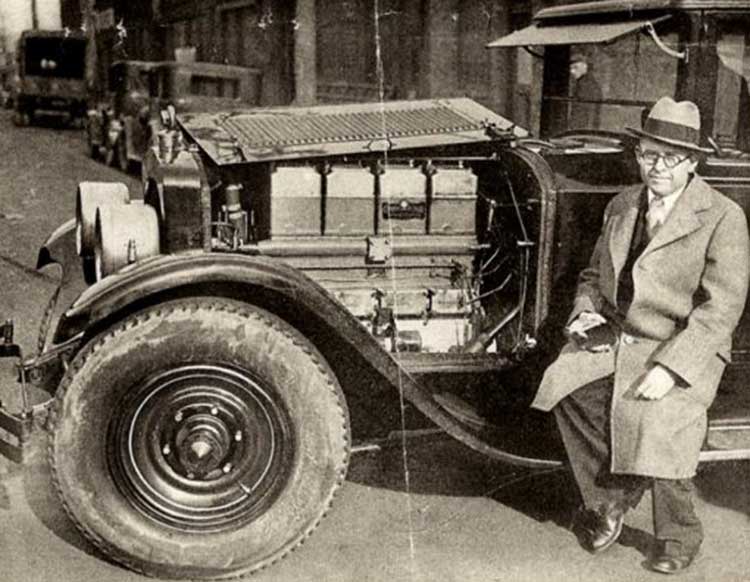 At 11 years old in 1930, the Cummins Engine Company faced a make or break situation. It was now or never to show the public that diesel motors were a viable option for passenger car travel if they intended to stay in business. To do so, founder Clessie Cummins concocted a marketing stunt that'd once and for all prove diesel engines could compete with gasoline motors in daily drivers. He installed one of his engines in a used Packard and prepped for the first long distance journey in a diesel powered automobile. With the eyes of journalists and the public upon him, he set off from Indianapolis, Indiana for New York City. The 792 mile trip came to a successful end on this day in 1930. Overall, the car used used about 30 gallons of diesel fuel at a cost of less than $1.38.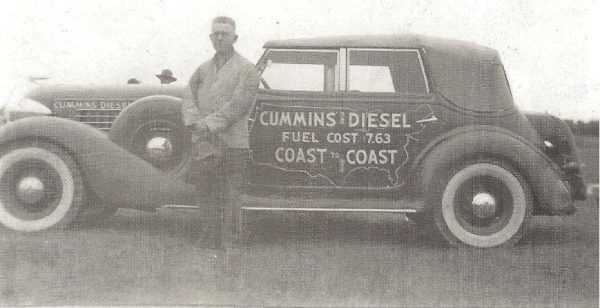 The Packard received its engine transplant just two weeks before the trip began. The four cylinder Model U Diesel engine weighed in at 1,200 pounds and produced about 50 horsepower at 1,000 RPM. While the engineers initially attempted to use the existing transmission, the proper ratio of crankshaft speed to rear-axle speed could not be achieved.
More diesel road tripping
The Indy to NYC trip was the first of several publicity drives Cummins would complete, including one in 1935 from New York to San Francisco that cost just $7.63 in fuel. Cummins Engine Company wouldn't immediately change the game in passenger cars, but they would find large success in the trucking industry. Cummins became the leading supplier of heavy duty truck engines in post WWII America, owning more than half of the market throughout the 1950s.