By Cody Clark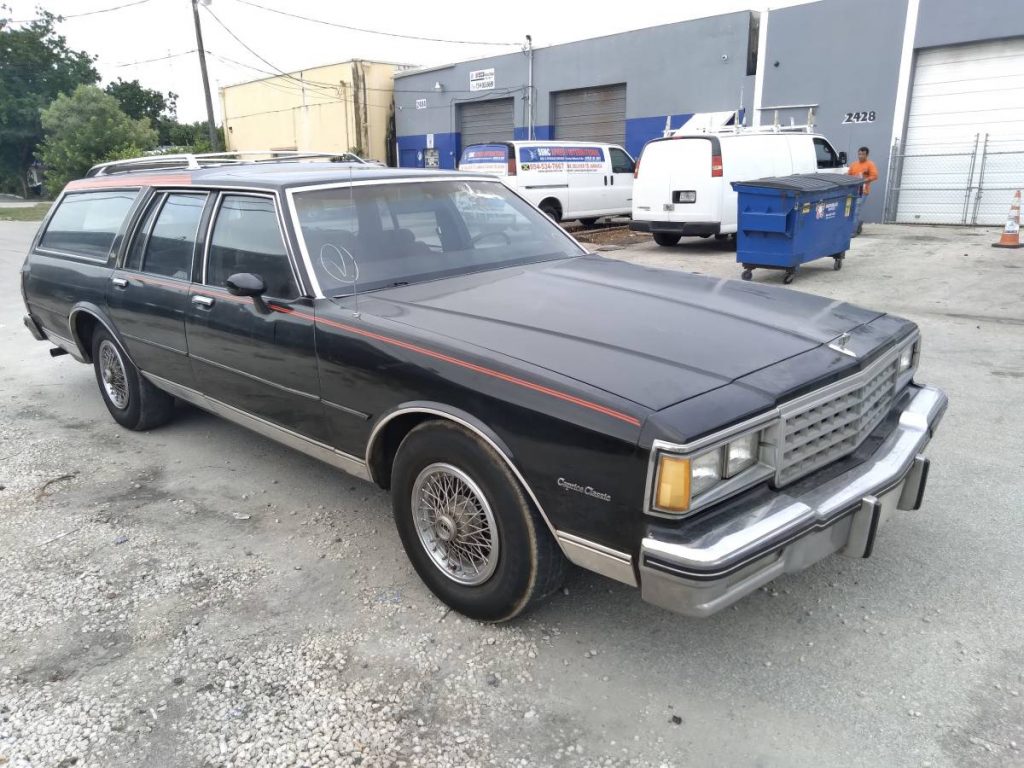 Tony Montana's life began to unravel in a Crown Victoria wagon. If you play your cards better and choose this 1984 Chevrolet Caprice wagon instead, perhaps it will be the start of a great story rather than the beginning of the end. Presumably featuring a 5-liter V8 that ambitiously belted 150 screaming horsepower when new, a slew of new parts, and rear-facing seats over the driven wheels, the world can be yours in this wood-lined land yacht available on Craigslist for $9,900 in Pembroke Pines, FL.
This generation of Caprice represented GM's campaign to downsize the family car. It's hard to believe this car shows any commitment to downsizing. A cursory search says that a wagon like this would be nearly 18 feet long, which is 2022 Toyota Tacoma territory. But it is remarkably stylish. Large windows hide the massive length and roof bars look like an excellent place for all the family luggage.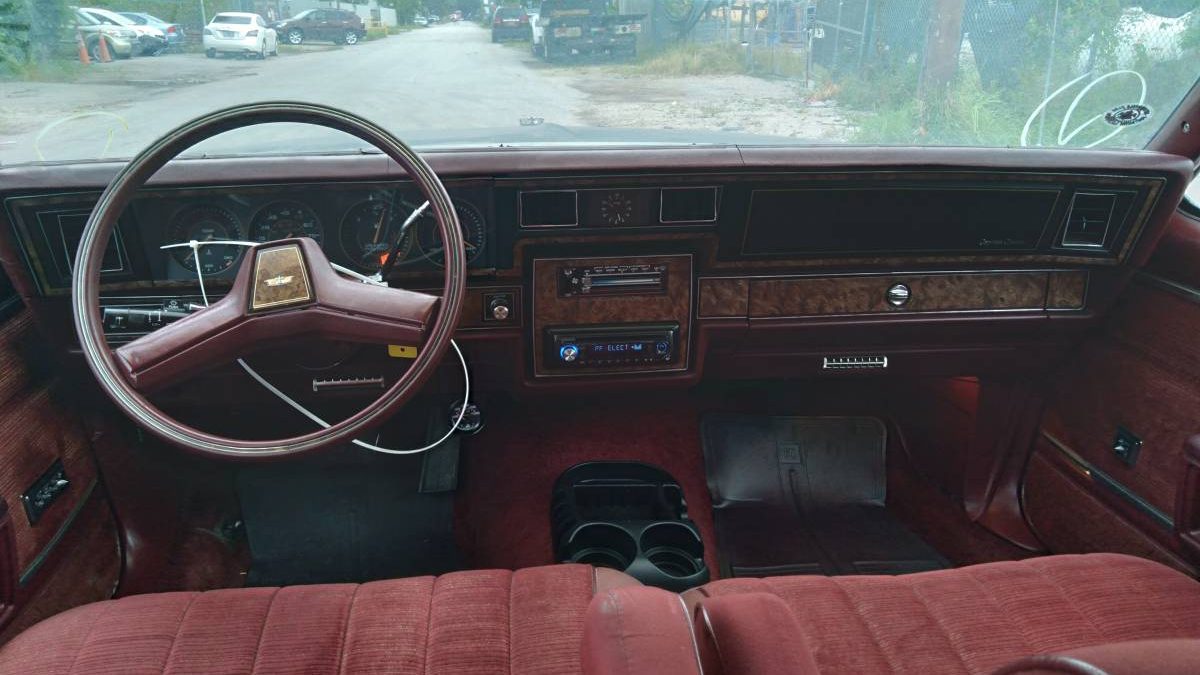 Wagontastic Interior
The interior is draped with opulent red velour in a way that can only be described as generous. Take note of that classic analog clock right at the center of the dash ready-made for long distance rally timing and the cigarette lighter within arms reach of the steering wheel. The carpet along the doors looks like it must have when the car was new. Sturdy GM seat belt buckles look immensely satisfying to click.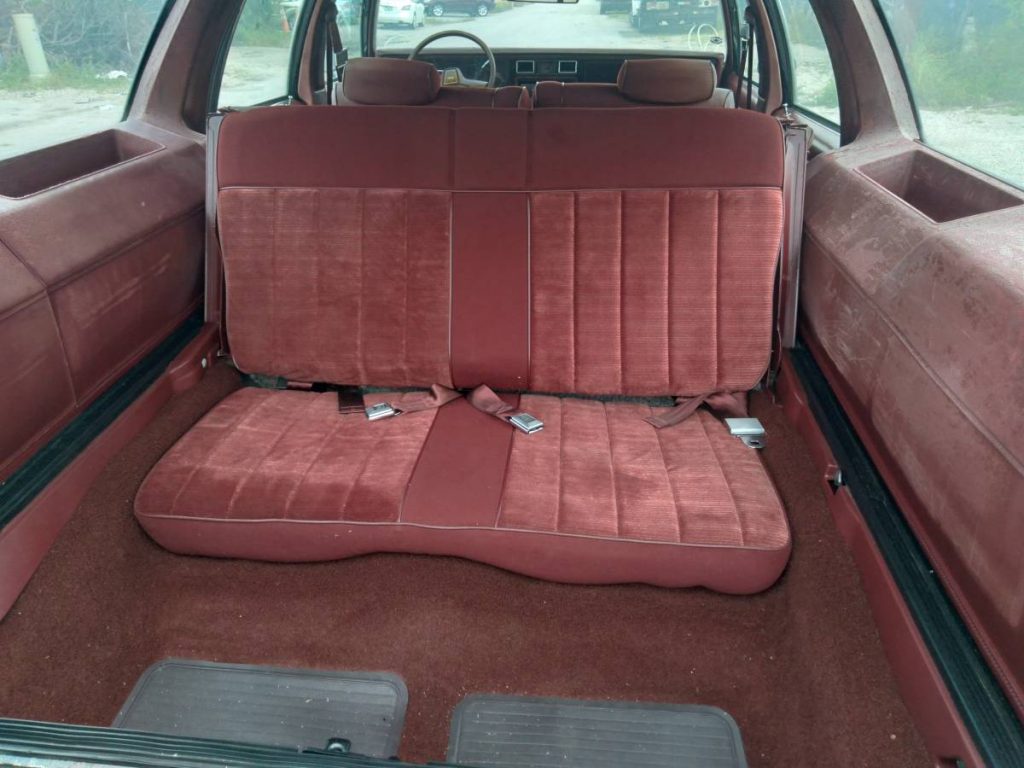 Under the Hood of this Chevy Caprice
Photos show a black paint job baked in the Miami sun adorned with a sleek pinstripe job that is hard to hate for this car. The seller claims 37,000 miles which is certainly possible given how original this car appears. Rust seems very minimal, save for little licks on the chrome of the rear bumper. The engine looks honest and well-loved. The seller boasts an Edelbrock carb for extra excitement over the MacArthur Causeway.
Nearly $10,000 is a lot to pay for an old family wagon, but this time capsule accomplishes the same task as a modern Dodge Journey for half the money. Seats for the whole family and ubiquitous parts make this example tempting for those looking for a practical classic, despite fuel economy figures in the teens. The buyer seems motivated to sell, having slashed the price of this example by nearly 25 percent since the listing started. To us that says it's high time someone went to the Sunshine State and blasted the AC all the way to this car's new home.