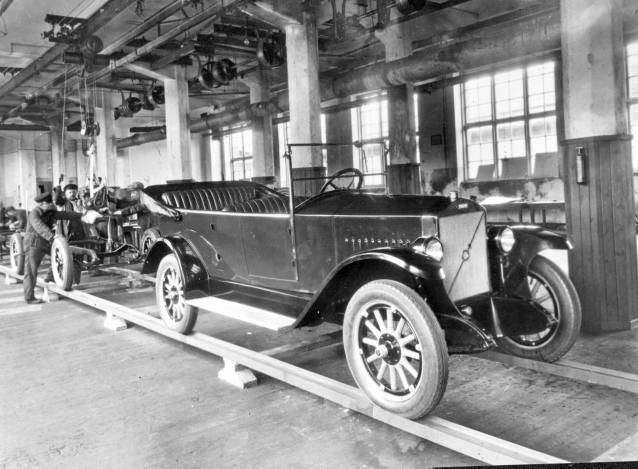 Though the Volvo name first appeared in 1915 as a subsidiary of Swedish bearing manufacturer SKF, more than a decade would pass before it brandished an automobile. Meaning "to roll" in Latin, Volvo cars began development in August 1926. Gustav Larson, an SKF sales manager, began the project with a goal of building a vehicle that could withstand Sweden's harsh roads and frigid temperatures. After building ten prototypes, Volvo Group began production of the first Volvo ÖV 4 on this day in 1927. In the initial year of manufacturing, just 280 cars left the assembly line.
ÖV stood for open carriage, which proved unsuccessful in Sweden's climate. A closed top version, the PV 4 appeared that summer, the four standing for four cylinder in each model. PV lettering found its way into many models thereafer. In January of the next year, Volvo produced its first truck. It sold well and exportation to Europe began around late 1930. The company soon began to acquire engineering and manufacturing firms, adding airplane motors, marine components and construction equipment to its product list. When World War II hit Volvo produced various vehicles, including the Stridsvagn m/42 tank. The automotive product line would expand in the 1950s and include a new sports car, the Volvo Sport.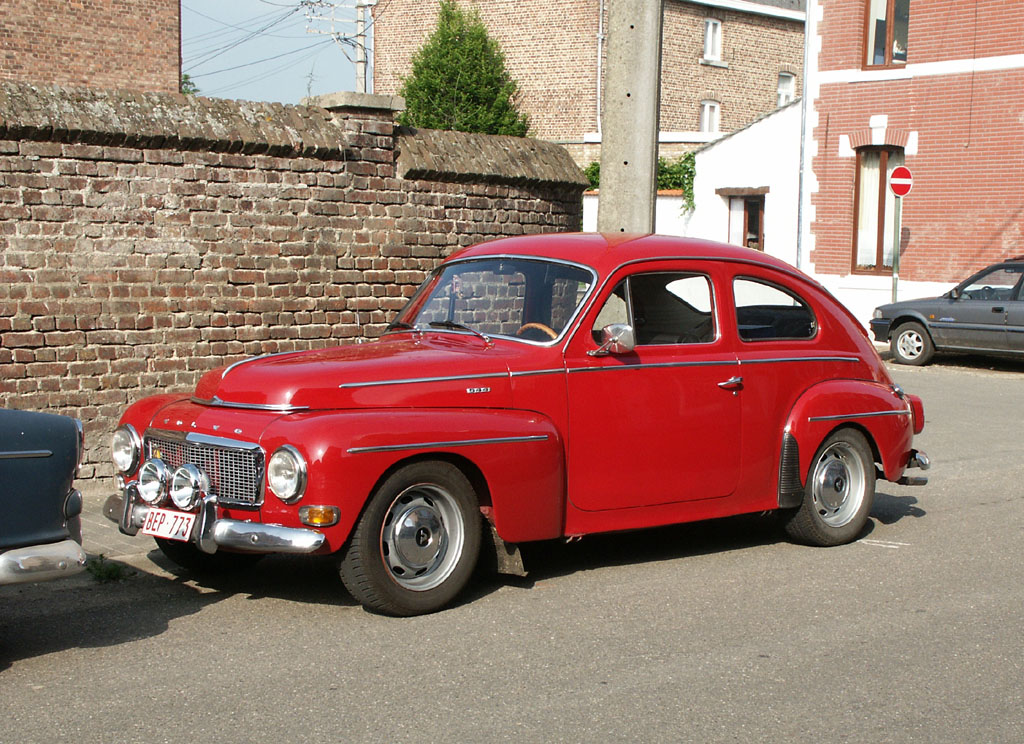 Modern Volvo History
Throughout the 1970s, 80s and early 90s, Volvo partnered with various companies. After a failed attempt to combine Saab and Volvo, Renault became a minority owner in Volvo. Though it eventually sold its shares back to the Swedes, combined efforts in the 1990s saw the automakers working together in purchasing, research and quality control.
In January 1999, Volvo Group sold the Volvo Car Corporation to Ford Motor Company for $6.45 billion. At the time, Ford also owned Jaguar and Land Rover, giving them a prestigious lineup of vehicles. Cross designs and engineering allowed for various engines and technology to find their way into different marques. For example, the Volvo T5 engine was can be found in the Ford Focus ST and RS performance models. Since 2010, Geely Holding Group, a Chinese multinational automotive company, has owned Volvo Cars. Both AB Volvo and Volvo Cars share the Volvo logo, which is an ancient symbol for iron. According to the car company, it illustrates the strength and quality of Swedish steel.