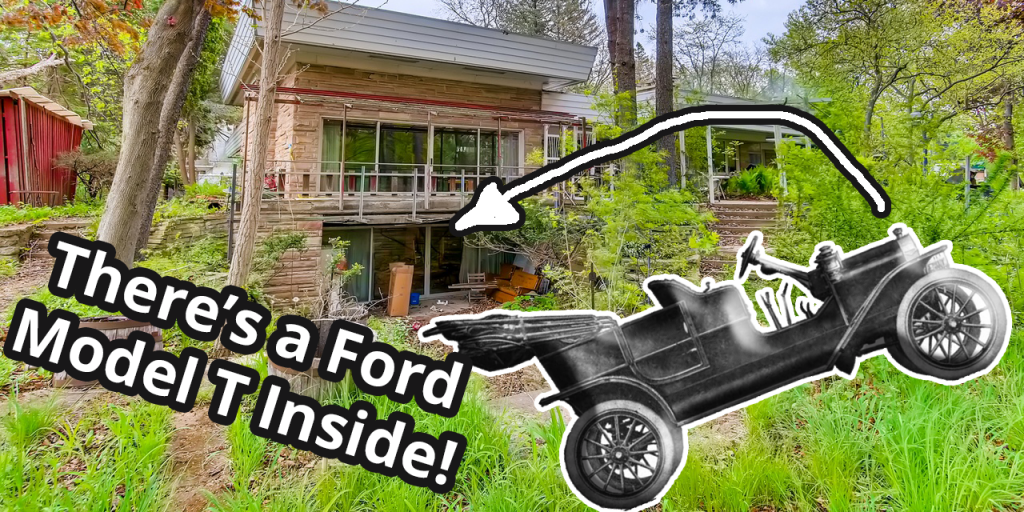 Is anyone else addicted to real estate websites and looking at property that you'll never buy? No? Oh. Well, I am and it seems my habit has led me to an interesting discovery, although I am sure there is more to the tale. This incredibly unique home in Des Plaines. Illinois surely was someone's pride and joy for many years. It's a mid-century masterpiece still adorned by all the pastel and wood veneer finishes you could ever want. Heck, there's even a tree growing inside it, assuming that tree is real. But if the funky color schemes and grand chandeliers aren't doing it for you, perhaps the 1916 Ford Model T parked in the basement will.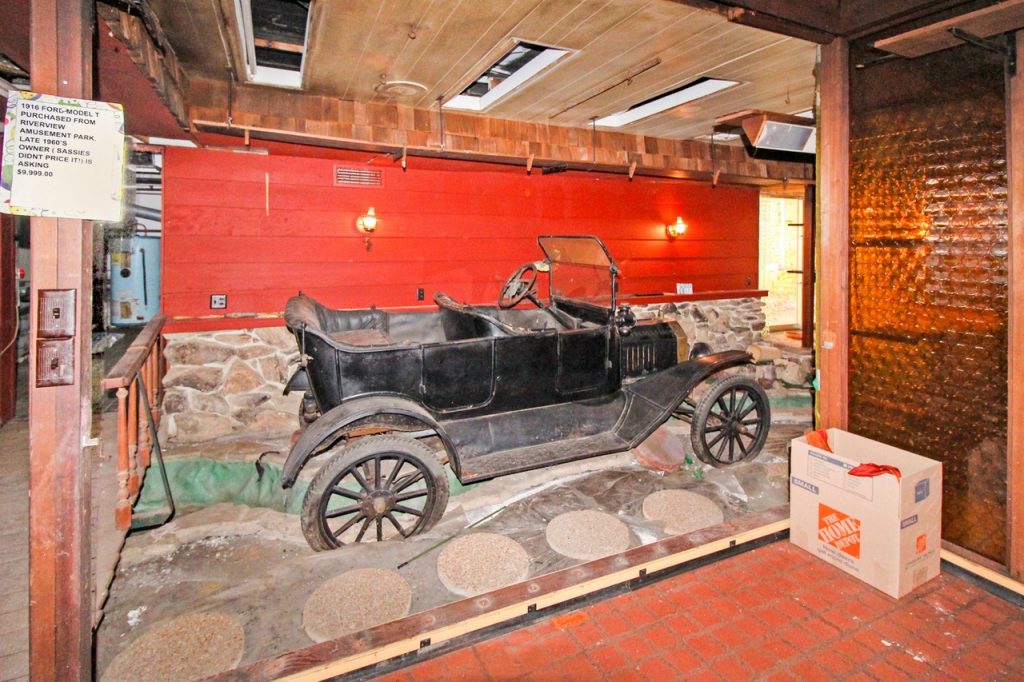 Truth be told, the listing doesn't say if the Ford Model T comes with the house, but the sold as-is tag gives me hope. What also makes me think it's included in the sale is the for sale sign posted near the car. A bit of Googling leads me to believe its from an estate sale company, but this property is not on their website, so it seems to be old. To me, this indicates the owner cleared out the house some time ago in preparation of the sale and nobody bit on the Model T. Whatever is left, goes with the house, right? If that's the case, perhaps you get more than just that car.
More cars on the property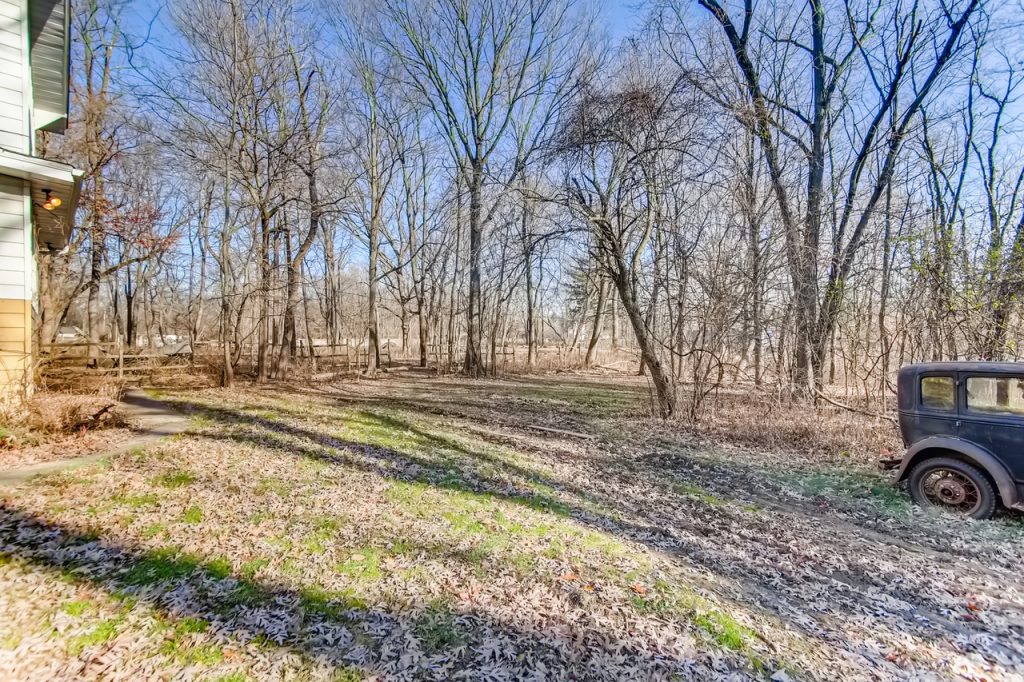 It's not the only car on the property though. Another picture shows what looks to be a fairly solid Ford Model A sitting outside. Unfortunately we can only see the back quarter of the vehicle. From what we can see, it doesn't appear to have moved in quite some time. There's more, though! Parked in the driveway of the "guest house," is an old red car. It appears to have been waiting for new brakes for many years. Better yet, this place has a six car garage, but there's no photos of it. It makes me wonder if there's even more parked in or around the property. If you're in the area, perhaps you want to do some reconnaissance? You can see the entire listing here.