9 Years and 2,500 Horsepower Later, the Car is Ready for the Strip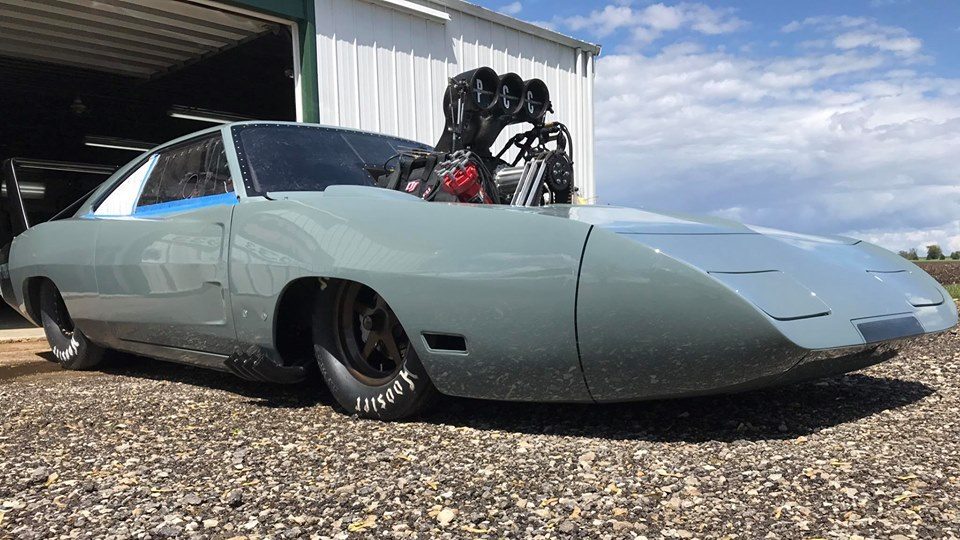 It was nine years ago Joe Zolper accepted a gutted 1968 Dodge Charger as payment for painting a friend's semi. Back then, the deal wasn't that good, but you took what you could get to chase your dream. In Joe's case, he dreamed of owning a 1969 Dodge Charger Daytona. With prices soaring into the heavens, the chances of the master fabricator bringing one home were slim, but this rotting Charger gave him an idea: build one.
The car came into Joe's life at the perfect time. Facing some personal hardships, he believed a big project could carry him through and keep his mind off the troubles. When the Mopar landed in his shop, the tear down began. Word of his endeavor spread quickly in the racing community of his hometown Joliet and around the high-octane burning Midwest. The naysayers started their chants.
"I had a lot of people telling me, 'You can't do it, you don't know how to build a race car, you don't know what you're doing,'' Joe says. "And the truth of the matter is, that's all the motivation I needed."
Between building cars for customers, hosting Garage Squad for the last 6 seasons and supporting his wife Jenny and daughter Ruby in their own drag racing careers, Joe had to make extra time to wrench on the Daytona. Weekends often consisted of buying, selling and trading parts until he had the perfect recipe for victory. The mismatched components resulted in a build made of all used parts that cost pennies on the dollar compared to what most people might spend on similar vehicles. Though, there is nothing similar to this Daytona. As Joe says, he wanted to build a car that was one of one from the very beginning.
He did just that. Joe stuffed a 512 ci aluminum block Hemi with a 1471 Kobelco blower in the car. He massaged a cool 2,500 horsepower out of it, which is delivered to a 3 speed Lenco and a fabricated 9 ½ inch Ford style rear end. Built on a 25.1E cert chassis, the steel body car with fiberglass doors and fenders is geometrically correct to the original 503 Charger Daytonas built in 1969 to satisfy NASCAR rules to get the car on the stock track. The only exception here, two inches were cut from the front fenders to ensure a snug fit under the hood.
During the build Joe had to pull the motor eight times before he was finally able to fire it up. But when the day came to finally turn the key on the Hemi in May 2019, he made sure his friends and family who supported him were there to hear it rumble to life. Per Joe's count, 36 people had a hand in building this car, and he knows he couldn't have done it without them. He makes special note of his wife, daughter and his friend Bobby Churchill who offered a helping hand to Joe from the very beginning.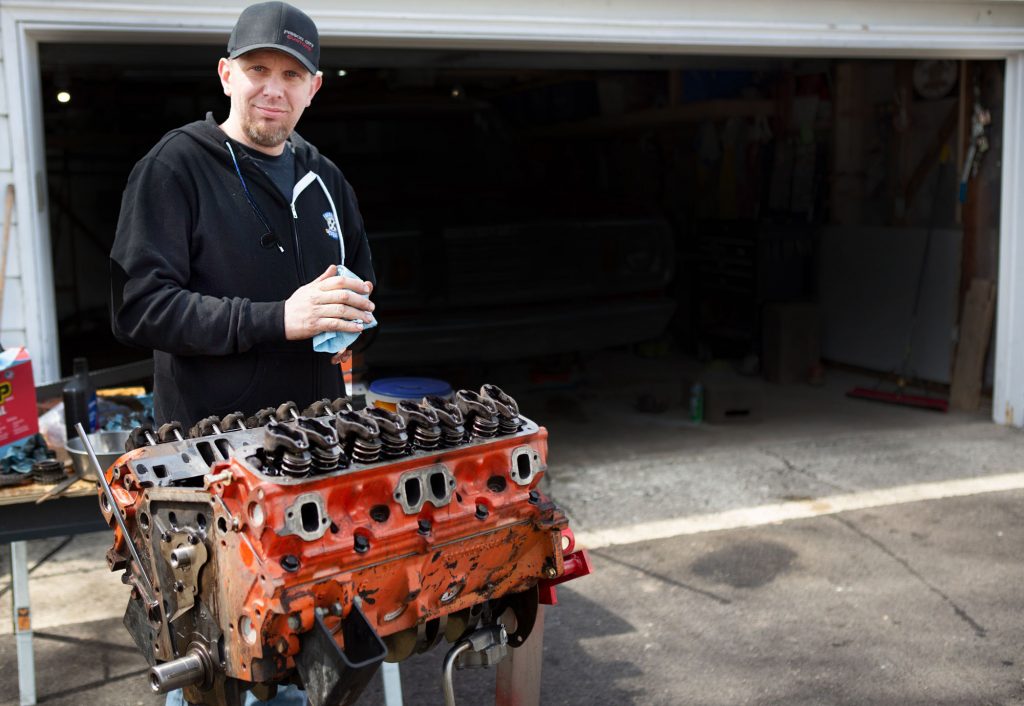 As Joe gathered the crowd, a chill ran through his body. This start-up reminded him of the similar moments in Garage Squad when the owner hears their own car run for the first time in years. The main difference here, Joe poured blood, sweat and tears into this car for nearly a decade and had never heard a peep from it. Turning the key wouldn't result in a peep though. The Daytona's massive roar would drown out the haters who had long said Joe would never finish the build. Its six second quarters zipped the lips of any remaining s*&! talkers.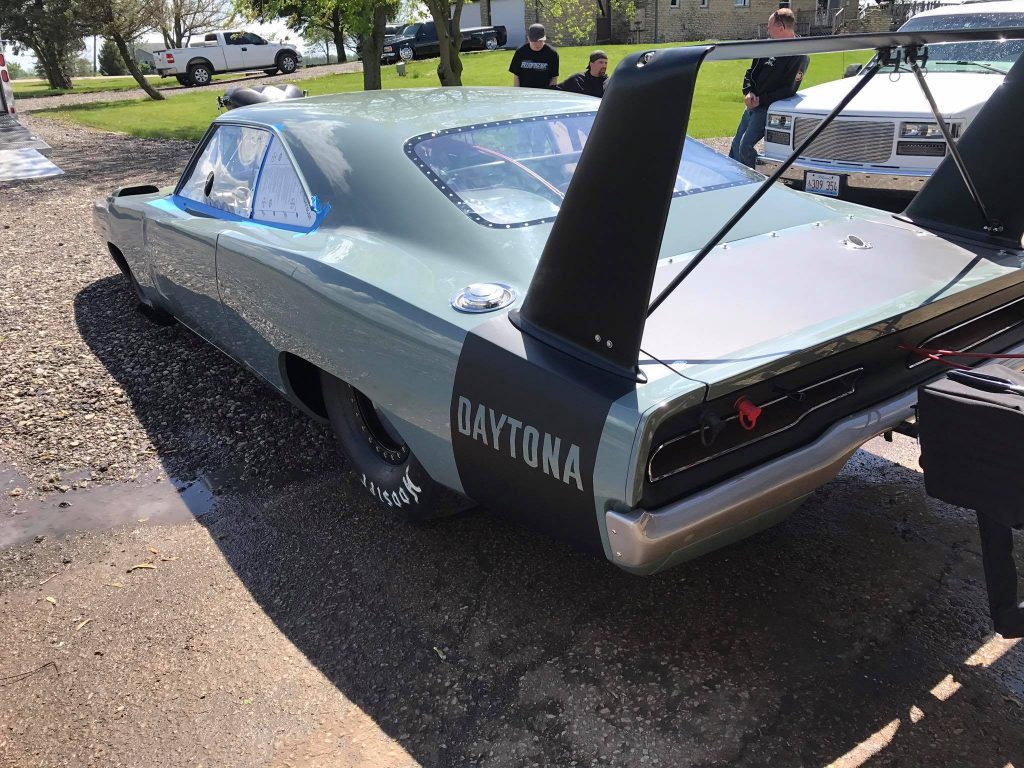 "When we started the car I was trying not to cry. I'm a grown ass man, but you know after nine years…" Joe says, wiping at his eyes. "All my friends were there that helped me build it, all my family that supported me. When we started it, that was pretty moving for me."
Now Joe will really be moving.