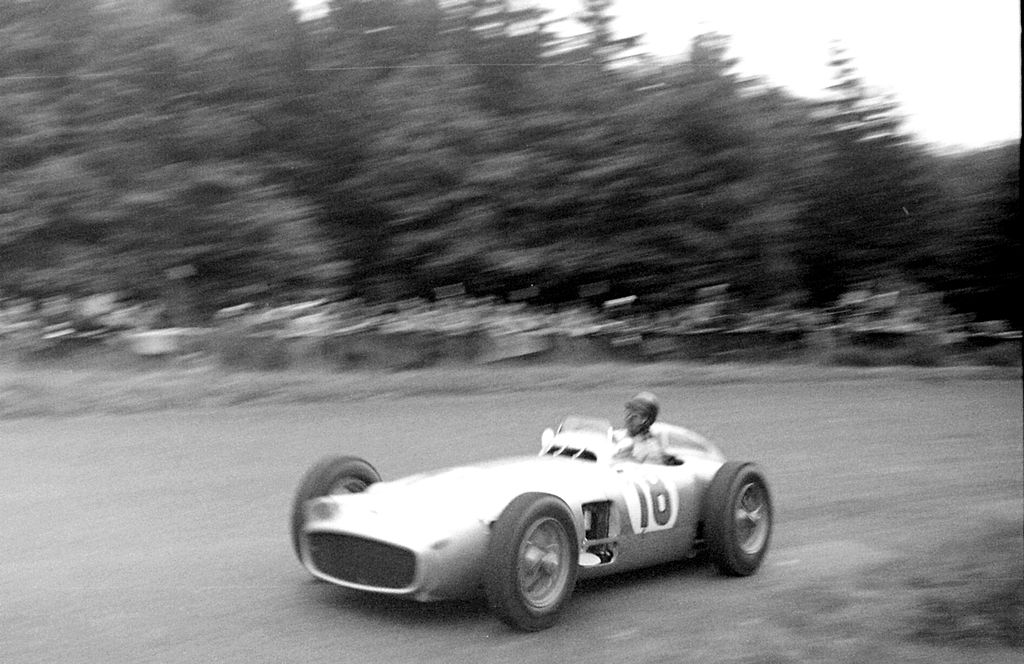 Juan Manuel Fangio, born in Argentina on this day in 1911, dominated the first decade of Formula One with five World Championships. That record, which he obtained while racing for four different teams (Alfa Romeo, Ferrari, Mercedes-Benz, and Maserati) during 1951 and 1957 would stand for 46 years. During his F1 career he racked up 24 Grand Prix victories and stepped onto 35 podiums. All that took place between his first entry Driver's Championship F1 race at the 1950 British Grand Prix and his last, the 1958 French Grand Prix.
While well remembered for his time in Formula One, his career began in 1938 in the Argentinian stock car series Turismo Carretera. He initially drove a Ford V8, then switched to Chevrolet in 1940 and won the Grand Prix International Championship. By 1947 he began competing in Europe where his success continued.
Fangio's World Driver's Championships
Alfa Romeo recruited Fangio for the first World Driver's Championship in 1950. The next year he would win his first Champioship with the team. In 1954 he began the season with Maserati, and finished it with Mercedes, ultimately winning his second crown. He repeated with Mercedes the following year before moving to Ferrari for 1956. The change proved successful as he captured his fourth Championship with the Italians. Fangio captured his fifth and final Championship with Maserati in 1957.
He would continue racing into the 1958 season. In February of that year he was kidnapped in Cuba prior to the Cuban GP. He formally retired after the 1958 French Grand Prix. As he exited his Maserati following the race he simply said, "It is finished." Later in life he would sell Mercedes-Benz cars in Argentina. The German company appointed him President of Mercedes-Benz Argentina in 1974, and made him its Honorary President for Life in 1987. Juan Manuel Fangio passed away in 1995 at the age of 84.