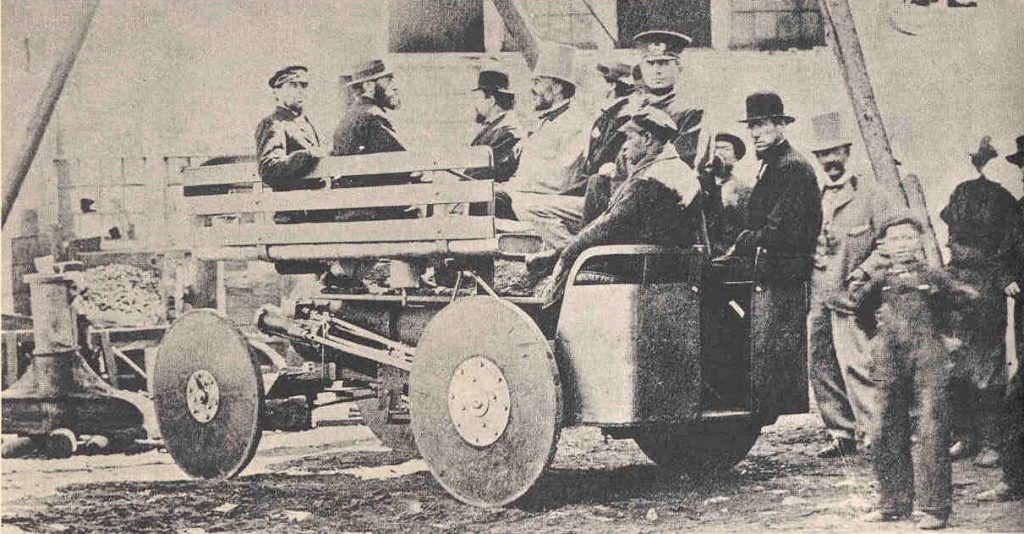 In search of the American Dream, Richard Dudgeon's family headed for New York from Scotland in the first half of the 19th century. Though just a boy at the time, Dudgeon took full advantage of the opportunities in his adopted home town. During his professional explorations, he found he had a knack for mechanics and engineering. In 1849, at about age 30, he acted on his interests and founded a custom machine shop. Its success would be solidified two years later when he received a patent for a "portable hydraulic press," better known today as the hydraulic jack. His innovative nature could not be quelled.
Now making decent money, Dudgeon used hisresources to begin experimenting with steam locomotion. His efforts resulted in the 1855 Dudgeon Steam Automobile. The one off creation puffed down the streets of New York, frightening onlookers and horses with its massive noise and vibration. Dudgeon tried to drum up support for his vehicle by displaying it in various capacities, but interest lacked. Many historians state the vehicle to be far ahead of its time. Unfortunately, it is believed the vehicle burned up in the fire that consumed New York's Crystal Palace in 1858.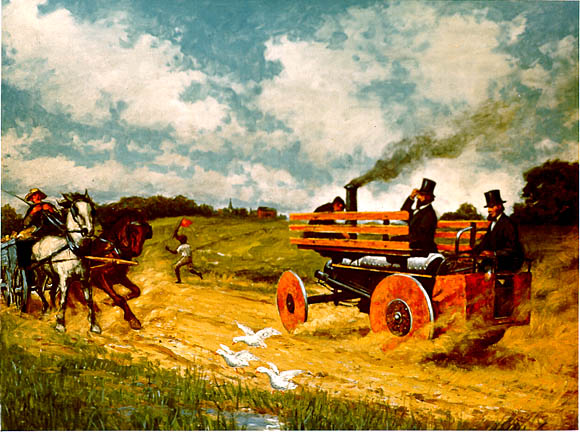 The Second Richard Dudgeon Steam Vehicle
Deterred but not defeated, Dudgeon started working on another steam vehicle. His second debuted around 1866. Still, the general public, heavily fatigued from the Civil War, did not respond well to the invention. The man behind the machine moved his family too Long Island where he could freely run his vehicle, and run it often he did.
Richard Dudgeon believed his coal burning steam carriage to be capable of moving 10 people at 14 miles per hour. His presumptions may not have been too far from the truth, as his vehicle became a common sign on Long Island, often with a young boy running ahead to warn passing pedestrians or horse riders. Although Dudgeon passed away on this day in1895, amazingly, his second vehicle survives today as part of the Smithsonian. So to does the business he founded, as Richard Dudgeon, Inc, which still sells and rents large hydraulic jacking equipment.