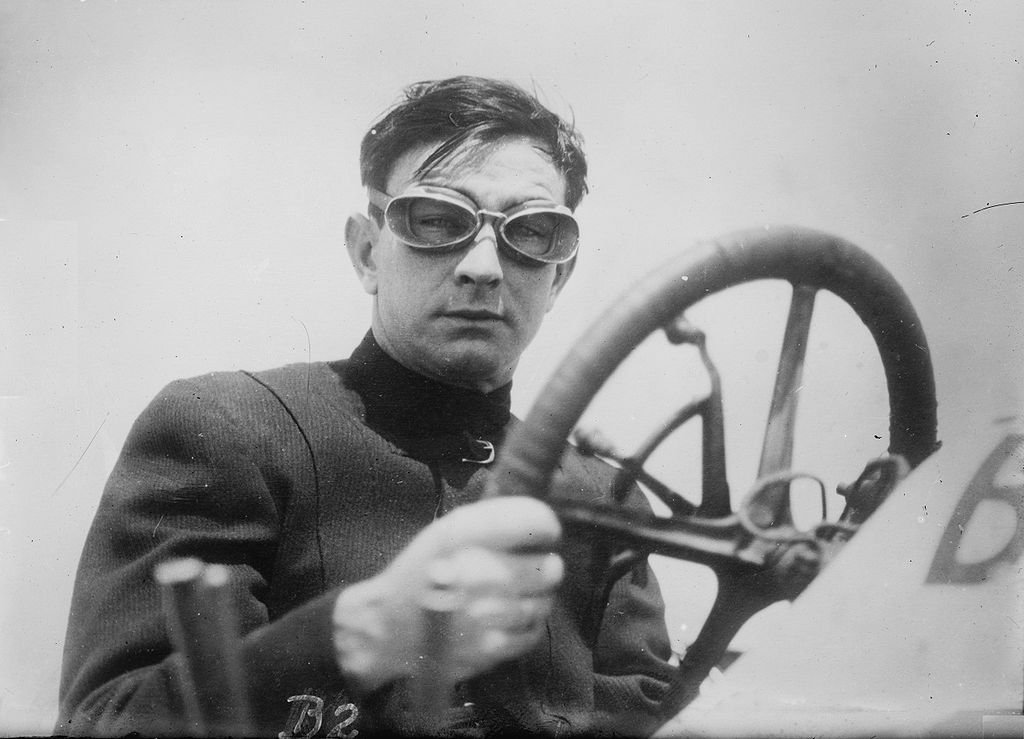 Daredevil. Racer. Pioneer. These are all things that describe Bob Burman, one of auto racing's early heros. He participated in many significant automotive events in the early 20th century, including winning the Prest-O-Lite Trophy Race in 1909 at Indianapolis Motor Speedway, the precursor to the Indy 500. Unfortunately, his love for racing is exactly what would kill him. Burman died on this day in 1916, at age 31, when he crashed his open-cockpit Peugeot on a track in Corona, California. The wreck also took the life of his riding mechanic, Erick Schrader, an on-duty policeman, and the lives of three spectators. Another five fans suffered serious injuries.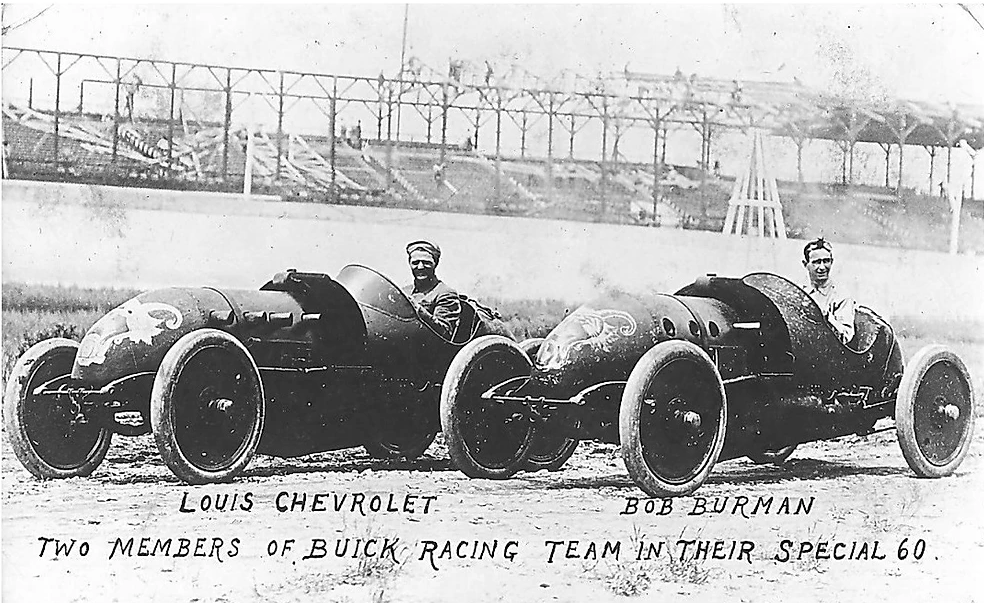 Leading up to that fateful wreck, Burman has a splendid career behind the wheel, including spending several years with the Buick racing team starting around 1908. This team, which included Louis Chevrolet, went on to win half of all auto races in America the next year. Billy Durant, the founder of GM, which owned Buick, was so pleased that he presented Burman and Chevrolet with $10,000 bonuses ($270,000 today) at the end of the 1909 season.
Bob Burman & Louis Chevrolet Lived in Flint, Michigan
Both Burman, who was born in Imlay City, Michigan, and Louis Chevrolet were living in Flint, Michigan during this time, which was home to Buick's operations. The pair had a reputation for racing each other up and down Saginaw Street in Flint. One memorable incident occurring when Chevrolet rolled his car and landed upright. Unfazed and on his tires, witnesses couldn't believe it when he gunned the car and disappeared down the road.
Barney Oldfield and Harry Arminius Miller, saw past the sorrow in their friend's death, finding inspiration to build a safer race car. First they developed what is now known as a roll cage. After bringing Fred Offenhauser aboard their design team, they took the idea one step farther. In 1917 they debuted a completely enclosed race car, dubbed the Golden Submarine. It became a successful racing memorial of Bob Burman, competing in 54 races and winning 20 of them. See a video of it running below!