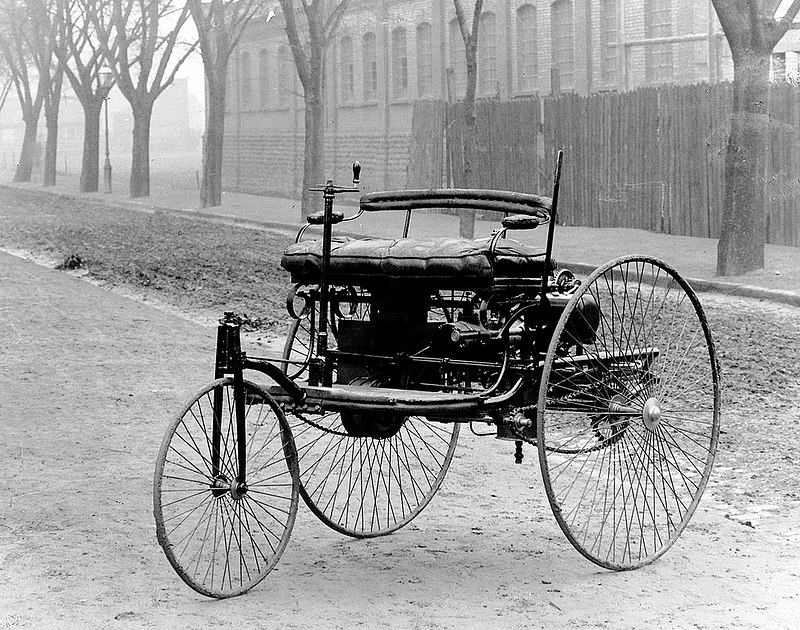 We're going to start a new feature called Did You Know where we share five random facts every Friday under a general automotive topic. We're kicking things off with 1800s cars. So, uh, yeah, buckle up for a 5 mile per hour journey across early automotive history.
1. The First Gasoline-Powered Car Was Built in 1885
The first gasoline-powered car was built in 1885 by German inventor Karl Benz. His invention had a four-stroke engine that produced 0.75 horsepower and could reach a top speed of 16 km/h (10 mph). It's pictured above.
2. The First Road Trip Was in 1888
On that note, In 1888, Bertha Benz, wife of automobile inventor Karl Benz, took the first road trip in history with her two sons. They traveled from Mannheim to Pforzheim in Germany, covering a distance of 106 km (66 miles). This trip was significant because it proved that automobiles were practical for long-distance travel.
First electric car?
3. The First Electric Car May Have Been Built as Early as 1832
Scottish inventor Robert Anderson built a motorized carriage sometime between 1832 and 1839 that used galvanic cells (battery) for power. At the time, the batteries could not be recharged, so the vehicle was more of a one trick pony.
4. The First Car Accident in the US Occurred in 1891
Believe it or not, the first recorded car accident took place in 1891 in Ohio City, Ohio. James Lambert, the driver of the vehicle, hit a tree root and lost control of his car, crashing it into a hitching post. Fortunately, he only suffered minor injuries, and the car was only slightly damaged. In Europe, the first death caused by an auto accident happened in 1869.
5. The First Seat Belts Were Invented in the 1800s
The first seat belts were invented in the late 1800s for horse and buggies. They were not used much in automobiles until the 1960s following the invention of the three-point seat belt. Safety laws soon came into play leading automakers to implement them in their vehicles.
There ya go, five facts about cars in the 1800s. What other topics should we cover?