The 1970s gas crisis forced automakers to rethink their rather bulbous lineups. By the middle of the decade, consumers interest in style and power waned as focused shifted to value and fuel efficiency. AMC's answer? The Pacer. When it debuted in February 1975, AMC appeared to have an instant hit on its hands. More than 145,000 Pacers sold in their first year of production alone. Like the 70s, sales soon ran out of gas. Between 1976 and the end of 1979, the car averaged sales of about 35,000 units per year. That's good, if you're selling pet rocks. By the time Pacer production ended on this day in 1979, some 280,000 had left the assembly line in total.
Advertised as "the first wide small car," the Pacer had a surface area made of about 37 percent glass, which led it to be dubbed the Flying Fishbowl. A general lack of power, minimal storage and less than stellar fuel economy that couldn't compete with most imports, all contributed to the demise of the Pacer. However, shocking changes could be made to the Pacer to improve its usability, for a hefty price.
Electric AMC Pacer
Interestingly, its poor fuel economy and stout stature made the Pacer ideal for electric conversions. The Electric Vehicle Associates of Cleveland offered the Change of Pace model. The built to order car converted the fuel fed Pacer into a plug in electric. In 1978, a converted electric AMC Pacer from the EVA would set you back $12,360. The company produced about 100 examples. In the future, will we be converting our electric cars to solar? Perhaps we'll just use our legs again.
End of the AMC Pacer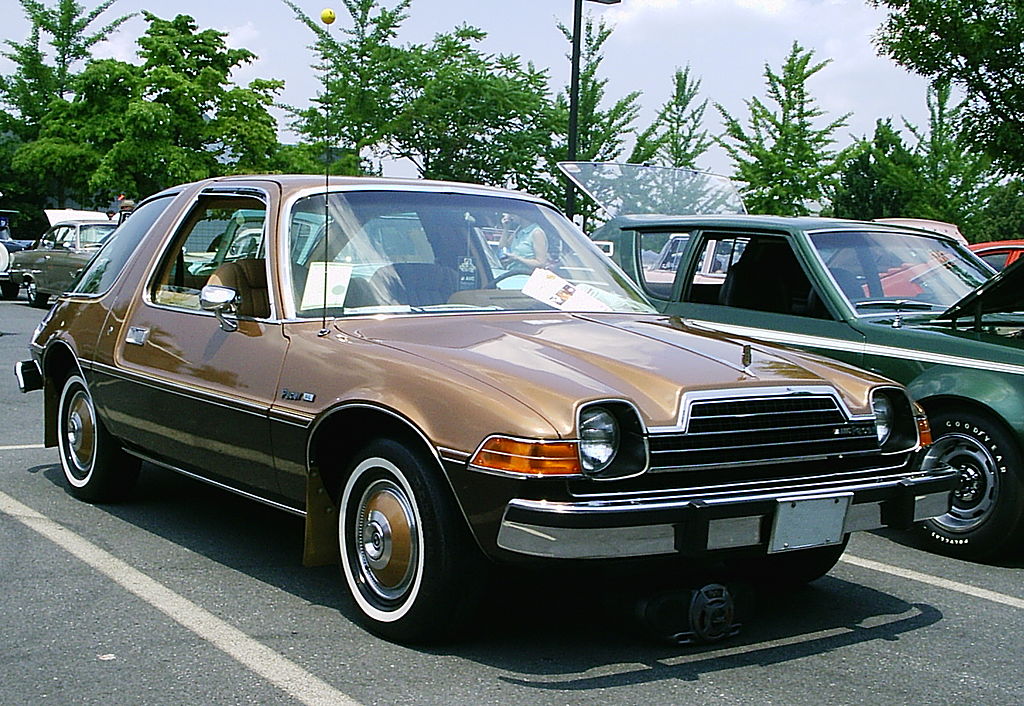 Electric or not, what started as a commuter car transitioned into what many considered to be a compact luxury car. Starting in 1978, AMC offered a D/L trim option, pictured above. This added upscale aesthetics to the otherwise modest hatch. This included a woodgrain dash, special seating fabric, additional exterior chrome and unique wheel covers. For the final two years of production, 1979 and 1980, buyers could also opt for the Limited package. Doing so added leather seats, thicker carpet and numerous optional amenities, such as power locks and windows and a tilt steering wheel.
Despite launching a wagon version and promoting a Pacer van concept, the novelty of the design had worn thin by 1978. To keep up with other automakers, the more modern appearing AMC Spirit started showing up on dealer lots in 1979, resulting in the phase out of the Pacer and the Gremlin.