On this day in 2013 short track racing great Richard "Dick" Trickle took his own life. Trickle is estimated to have participated in more than 2,220 events, logging more than a million laps while becoming a fan favorite, especially in his home state of Wisconsin. He is regularly billed as the most winning racer in short track history. His accomplishments include being the 1968 USAC Stock Car rookie of the year, 67 track wins in 1972, winning seven ARTGO Championships between 1979 to 1987, back to back ASA AC-Delco Challenge championships in 1984 and 1985, and being announced as the 1989 NASCAR Rookie of the Year, at age 48.
Upon receiving the NASCAR Rookie of the Year trophy, Trickle took the podium, saying, "I guess I'd just like to thank everyone who gave a young guy like me a chance." Aside from three third place finishes, Trickle didn't have much success in the series. However, NASCAR racer Rusty Wallace competed against Trickle at several levels of racing, and following Trickle's death, Wallace called him a mentor.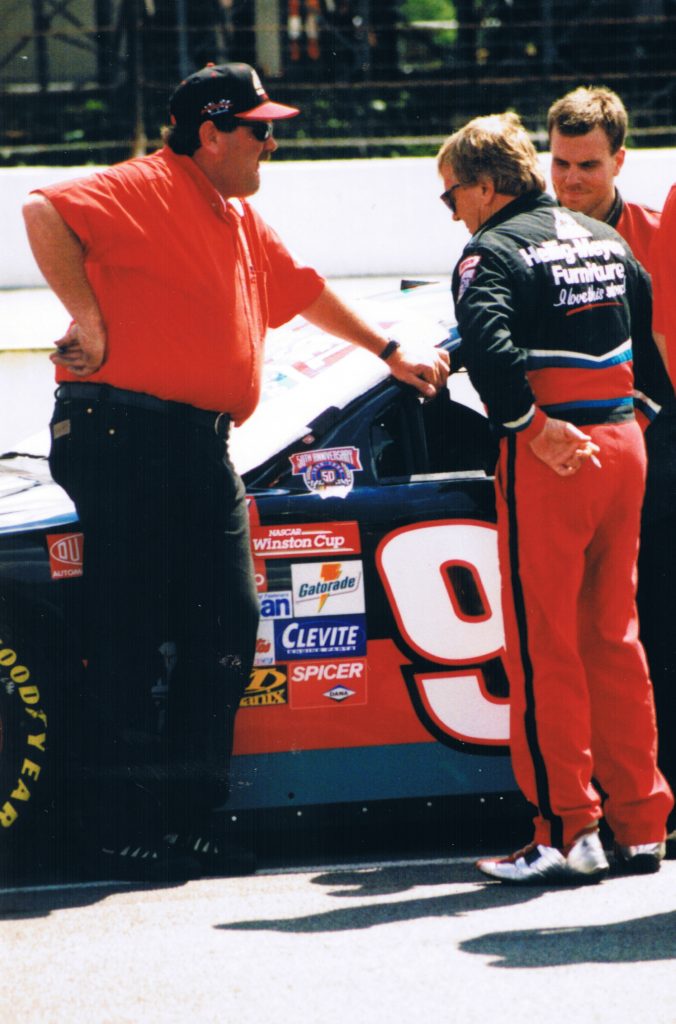 Trickle apparently shot himself while visiting the grave of his granddaughter. He called 911 prior to doing so to inform them where a body could be found. His family later released a statement saying that he had been battling chronic pain for quite some time and no doctor could source it. While it was hard for the family to accept the death, they issued a statement saying they took comfort knowing he was pain free and could rest easy with his angel, his granddaughter who had died in a car wreck.