Horace Elgin Dodge, born on this day in 1868, was a man of remarkable passion, drive, and vision. He was an automotive pioneer, industrialist, and entrepreneur whose impact on the automotive industry is still felt today. Horace was born in Niles, Michigan, to a poor family. His did not have an easy childhood and he dropped out of school at an early age to help support his family. But he had a natural talent for mechanics, and he quickly found work as a machinist.In 1887, Horace moved with his brother John Francis Dodge to Detroit, where they both worked in machine shops. Eventually the pair landed at the Michigan Central Railroad. The Dodge brothers, recognizing their shared talents, began their own manufacturing business in 1900 in Detroit. They quickly became known for their expertise in precision machining and began manufacturing automotive parts for companies such as Olds Motor Vehicle Company and Ford Motor Company. The latter provided a lucrative deal as the Dodge brothers played a vital role in the success of the Model T when it launched in 1908. Read more about that
partnership here
.
In 1914, the Dodge brothers ended their connection to Ford to launch their own automobile brand, the Dodge Brothers Motor Car Company. Horace was the driving force behind the company's success, overseeing the design and engineering of the vehicles. The Dodge brand quickly became known for its reliability and durability, and the company's sales soared. Other innovations, included being the first all-steel car body, far stronger and more durable than the traditional wood-framed cars of the time. The all-steel body quickly became the industry standard, and Horace's innovation paved the way for modern car design.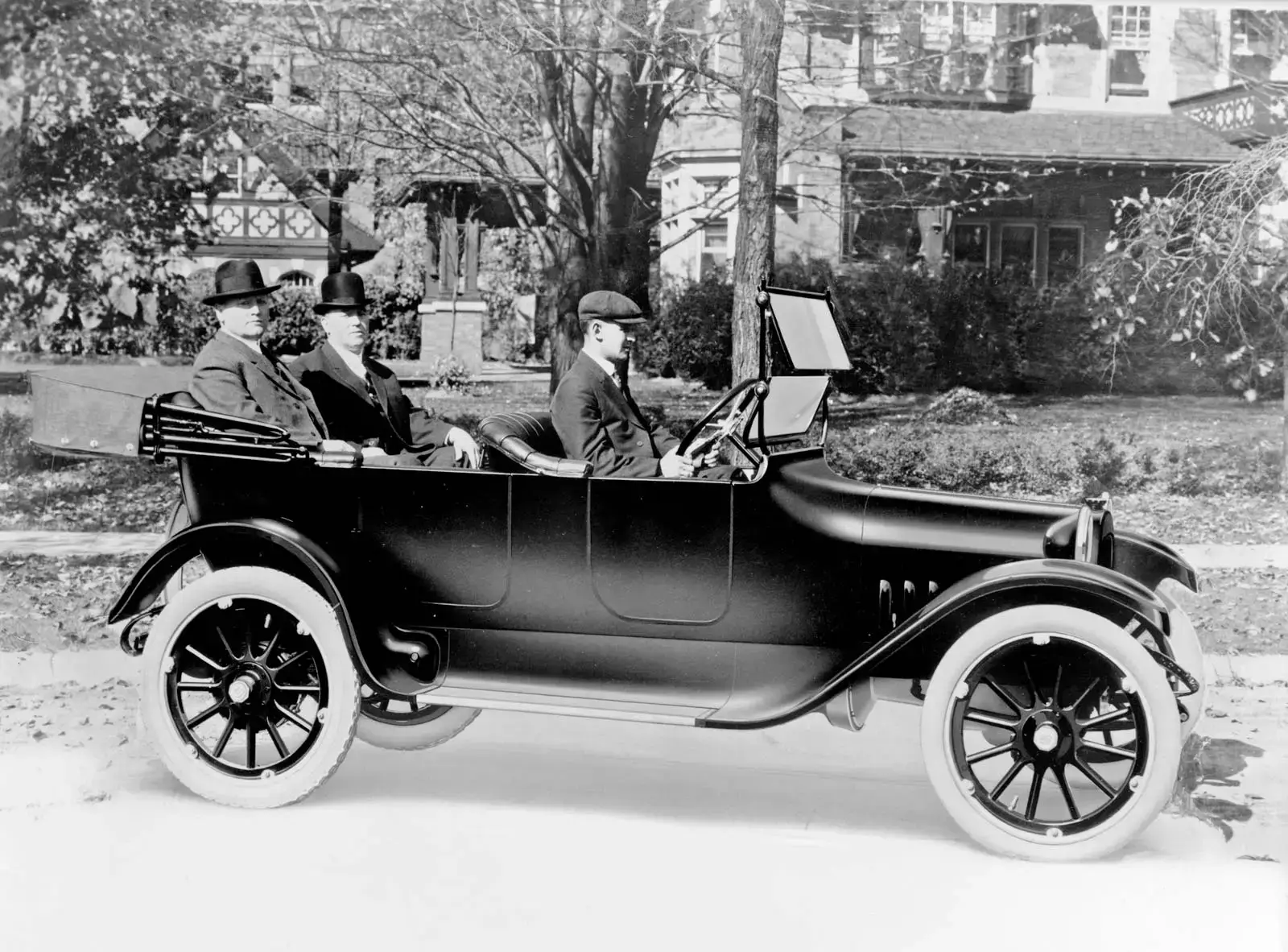 The later life of Horace Dodge
Horace was a man of great passion, both for his work and for his family. He married Anna Thompson, whom he had met while working at the Michigan Central Railroad. The couple had three children, and Horace was a devoted husband and father.
Sadly, Horace's life was cut short in 1920, when he died of pneumonia related to the flu epidemic at the age of 52. He died within one year of his brother John, who suffered a similar fate. Horace Elgin Dodge was a true automotive pioneer, whose passion, innovation, and vision helped to shape the modern automotive industry. His legacy lives on today, in the enduring success of the Dodge brand and in the countless innovations and advancements that his work inspired.