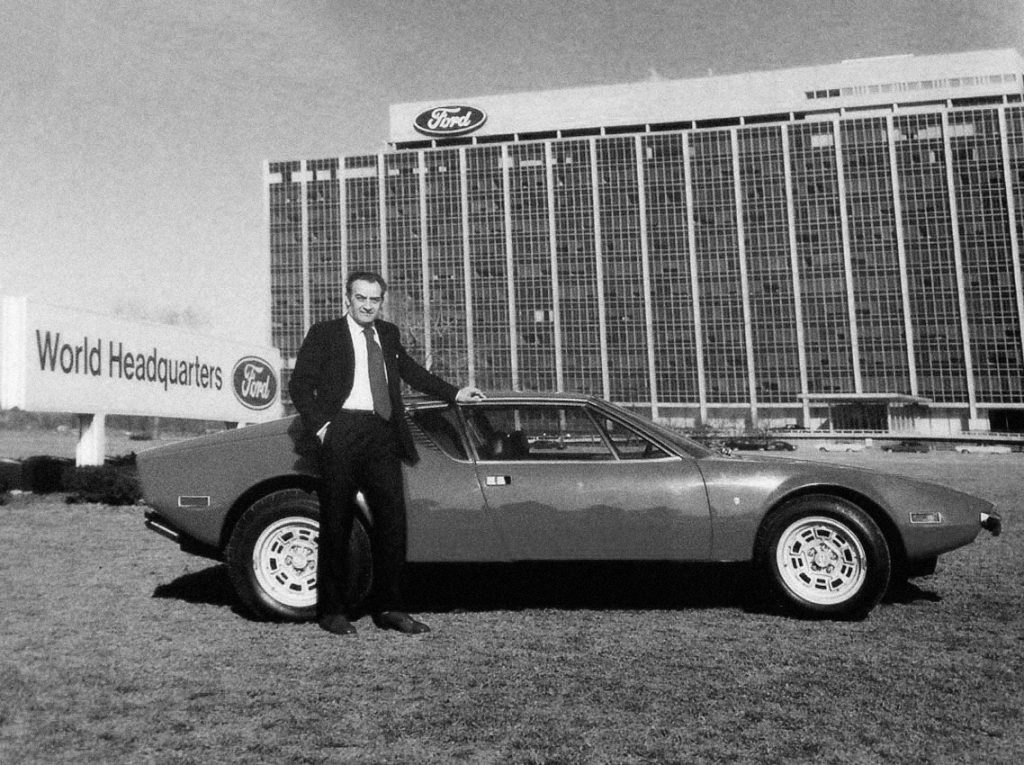 Alejandro de Tomaso was born in Argentina in 1928 to a politically prominent family. In the mid 1950s he fled his country for his grandfather's homeland, Italy, after being suspected of participating in a plot to overthrow the current Argentinian president. He landed in Modena, a city rich in automotive history and racing culture, which influenced the rest of his life. De Tomaso began a career as a racing driver for companies such as Maserati and Scuderia, making his Formula One debut in 1957. He participated in four races that year, but he scored no championship points. That didn't stop him from pursuing automotive excellence.
In 1959 he founded the De Tomaso Automobili to build racing cars. However, production soon turned to high-performance sports cars, many of which used an aluminum chassis, a company trademark. The first road going De Tomaso was the mid-engined Vallelunga, which was produced from 1964 to 1968. The Ford V8 powered Pantera first went into production in 1972 and continued to roll out of the factory until 1993. During that time more than 7,000 Panteras left the assembly line. Can't afford a Pantera? Check out these modern classic cars that are rising value.
De Tomaso acquires Maserati
During the 1960s and 1970s, de Tomaso acquired a number of Italian companies, including coachbuilders Ghia and Vignale, and Moto Guzzi motorcycles. In 1975 Maserati became his latest acquisition, having saved it from bankruptcy with the help of the Italian government. Eventually, the company sold many of these holdings. For example, Maserati ended up in the hands of Fiat in 1993.
De Tomaso suffered a stroke in 1993. His condition left day-to-day operations of the De Tomaso company in the hands of his son Santiago. Alejandro participated in business dealings and automotive engineering as he could until he died in Italy on this day in 2003.