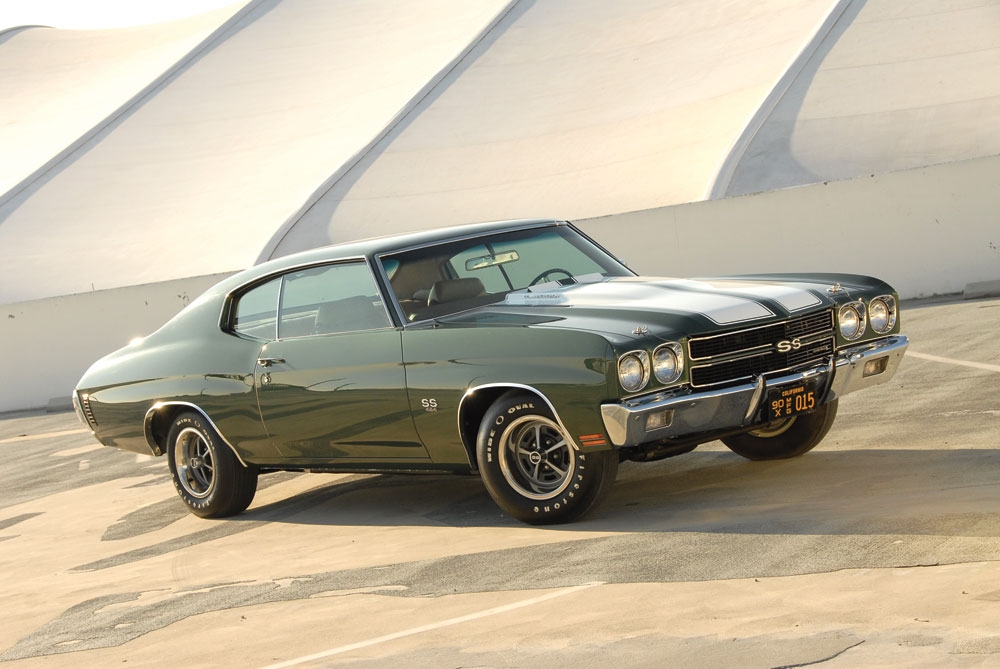 For a short time, a certain spec of the 1970 Chevrolet Chevelle offered more horsepower than a Corvette of the same year, marking the first time any General Motors car out HP'd America's Sports Car. The absurdity began on this day in 1969, when the first regular production order (RPO) LS6 Chevelle SS rolled off the line at a Baltimore plant. A GM executive ordered it as a zone demonstrator, and when he received it, he found someone had scribbled two notes on the build sheet, "Pilot job" and "If it had wings it would fly." The latter is perhaps true.
Under the hood of that first Chevelle LS6 and others like it sat a 454-ci Turbo-Jet LS6 V8 that cranked out 450 horsepower at 5,600 RPMs. Comparatively, that year's top Corvette initially had a 454-ci LS5 rated at 390 hp. A 460-hp Turbo-Jet 454 option soon appeared, as Chevrolet needed to remedy the stomach pains Corvette owners reported after finding out a certain mid-sized coupe had more power. However, the 450 hp factory rating on the LS6 Chevelle is believed to be understated for insurance purposes. Some estimate the true output of the LS6 to push 500 horsepower.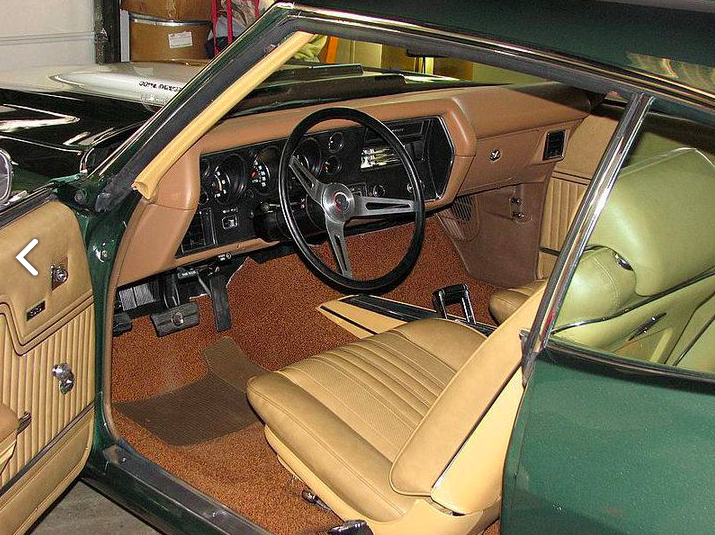 Pilot 1970 Chevelle LS6 sells at auction
When all was said and done, Chevrolet built just 4,475 RPO LS6 models for 1970. The pilot LS6 Chevelle underwent a complete restoration in 2010. MuscleCar Restoration & Design in Illinois, which specializes in LS6 restoration, returned it to assembly line condition. After its concours renovation, its owner drove the Chevelle only one mile before offering it up at auction. On August 21, 2011, the car hammered for $181,500 at Russo and Steele's 11th Annual Sports & Muscle auction in Monterey, CA. With less special Chevelle prices currently reaching that level, it would be unsurprising for this car to go for five times that today. Check out this gallery from the car's restoration.