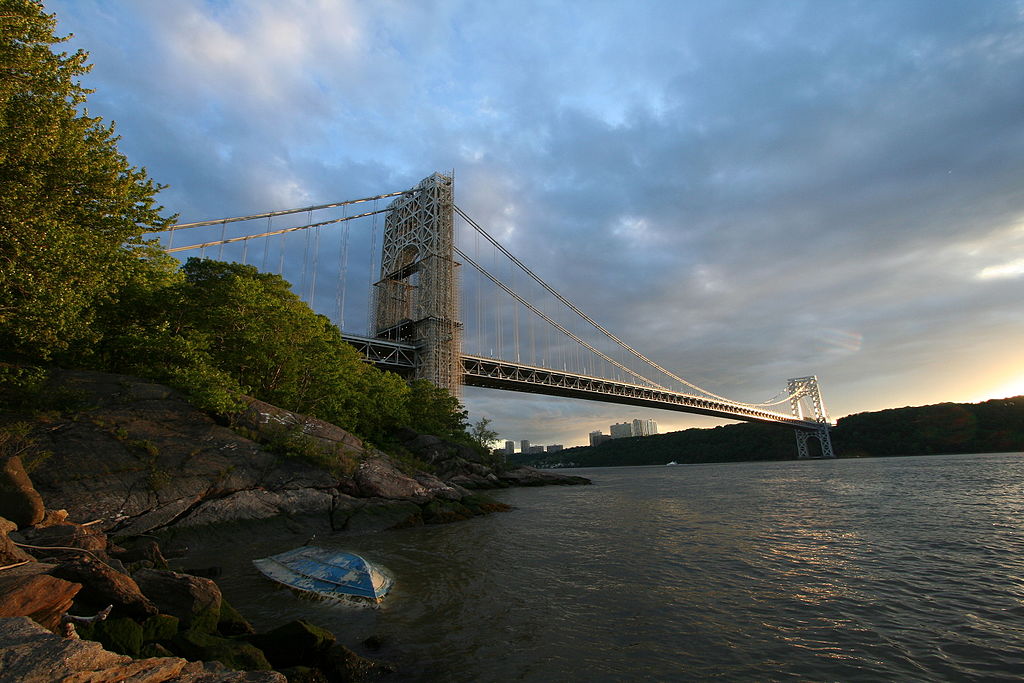 Othmar Ammann may not be a familiar name to most, but if you live in the greater NYC area, you've likely been affected by his engineering. Born in Switzerland on this day in 1879, Ammann went on to study engineering in Zurich. By 1904 he had moved to the United States. Not long after, he earned recognition in the field of bridge design engineering for his studies of collapsed bridges. By 1925 he found himself as bridge engineer for the Port of New York. While there he submitted a design for a bridge that would span the Hudson River, as did his mentor, Gustav Lindenthal. While Lindenthal's bridge called for 16 lanes that'd accommodate cars, trains and pedestrians, the port chose Ammann's less intricate design, primarily due to costs.
Construction on the new bridge, connecting Manhattan with Fort Lee, NJ, began September 21, 1927. When it opened on October 24, 1931, it was christened the George Washington Bridge. The bridge's lower level opened in 1962, three years before Ammann passed away at age 86.
Ammann designed and engineered many other famous bridges in the area. His works include the Bayonne Bridge, Triborough Bridge, Bronx-Whitestone Bridge and the Walt Whitman Bridge. He also directed the planning and construction of the Lincoln Tunnel. The tunnel connects Midtown Manhattan and Weehawken, New Jersey, passing under the Hudson River. In 1964, one year before he died, the Verrazzano-Narrows Bridge that connects Staten Island and Brooklyn, which he designed, opened.