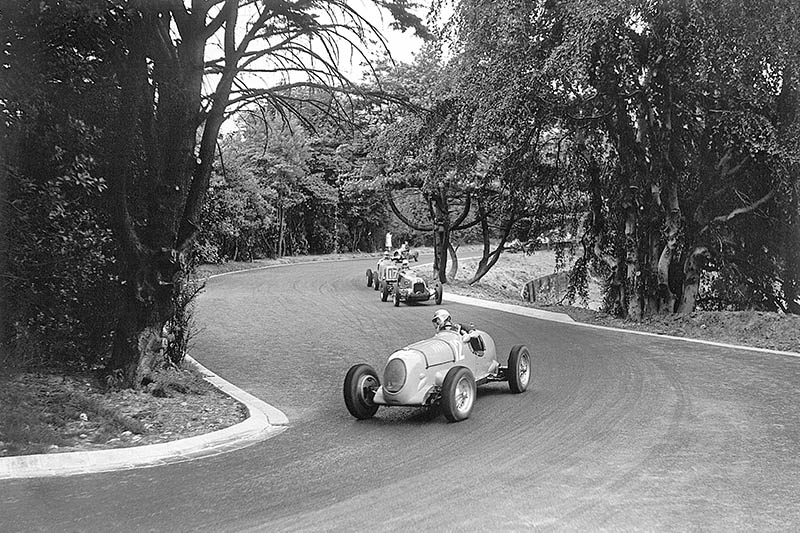 The Crystal Palace circuit, a motor racing circuit in Crystal Palace Park in south London, England, saw its final professional race on this day in 1972. Club events would continue through 1974 before the track closed indefinitely.
The circuit opened in 1927 with a motorcycle race on May 21. The original one mile track primarily followed existing paths around the lake on the property. The road surface was made up of tarmac bends and hard packed gravel straightaways. At the end of 1936 track improvements began, which increased the course's length to two miles.
The first London Grand Prix was held there on July 17, 1937, being won by Prince Bira in his ERA R2B with an average speed of 56.5 MPH. Later that year, during the International Imperial Trophy meeting, also won by Bira, the BBC broadcast the first ever televised motor racing event.
The Ministry of Defense took over the property during WWII, putting racing on hold until 1953. Before another greenflag flew, the track underwent another redesign, shortening it to 1.4 miles. A variety of race types took place there over the years following, including sports cars, Formula Three, the London Trophy for Formula Two, and non-championship Formula One races. The last organized professional race took place at The Crystal Palace on this day in 1972. Starting in 1997, occasional club races began to take place on parts of the track, then in 2010 an annual sprint racing event was established for each year, only missing in 2018 and 2020 due to COVID-19.