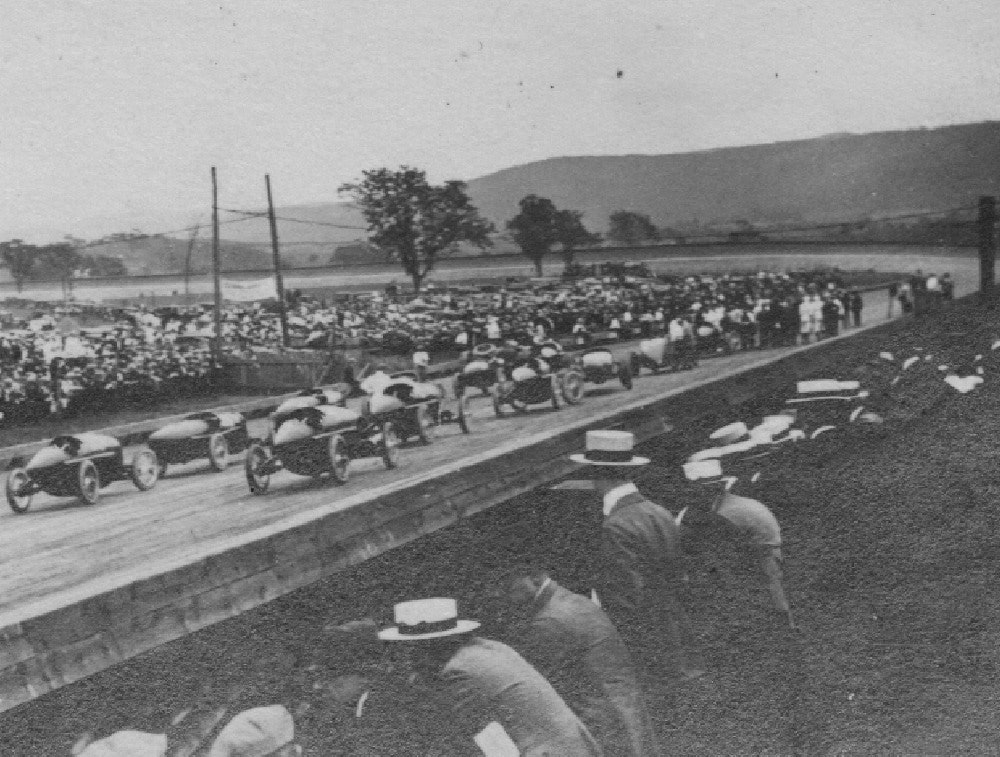 In the early days of auto racing, death was simply a byproduct of the action. In many circumstances, watching a race could be as deadly as being a driver. Though cars grew faster and faster, little was done to curb the likelihood of being maimed on the track. By 1916, high performance racers zoomed around specially built tracks at speeds ranging from 60 to 100 mph with little or no safety measures in place. If anything, track designs encourage speed, not safety. Such was the case with new Uniontown Speedway just outside of Uniontown, PA, which held its first race on this day in 1916.
In the days before the debut event, racers entered the track for testing and practice. During these trial runs, the new speedway claimed its first victims. Driver Charles Heist, 23, and his mechanic, Frank Bush, died when their car's front axle snapped, resulting in a catastrophic crash just three days before the grand opening event. The bloodshed did not end there.
Just 62 laps after the green flag flew at that first race, Hughey Hughes' engine died. As he ran from his car to the sideline, another driver, Frank Galvin lost control of his car as he approached the scene. Galvin crashed into the guard fence Hughes intended to climb over, instantly killing Hughes and his own mechanic, Gaston Weigel. Galvin himself suffered from mortal wounds, and numerous people in the stands suffered life threatening injuries.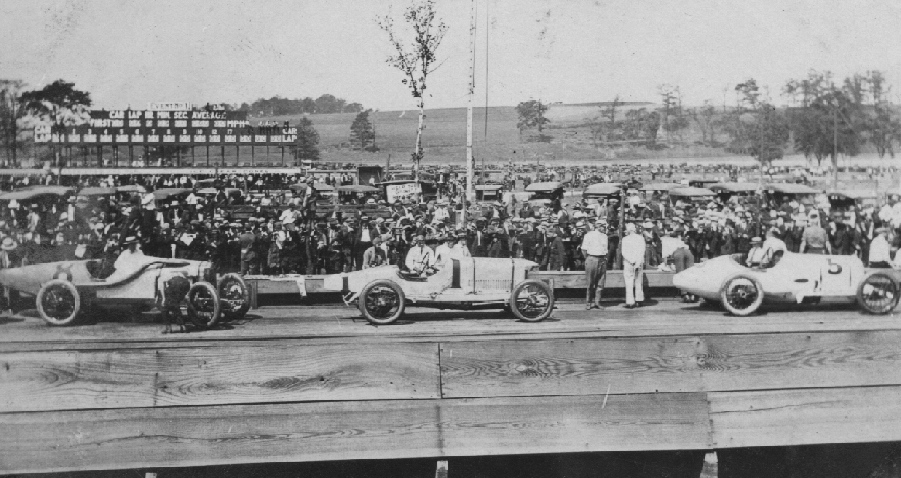 The tragic accident left five people dead, including Huges, Galvin, Weigel and two spectators. Louis Chevrolet, behind the wheel of a Frontenac, would be the first to the finish line of the inaugural race.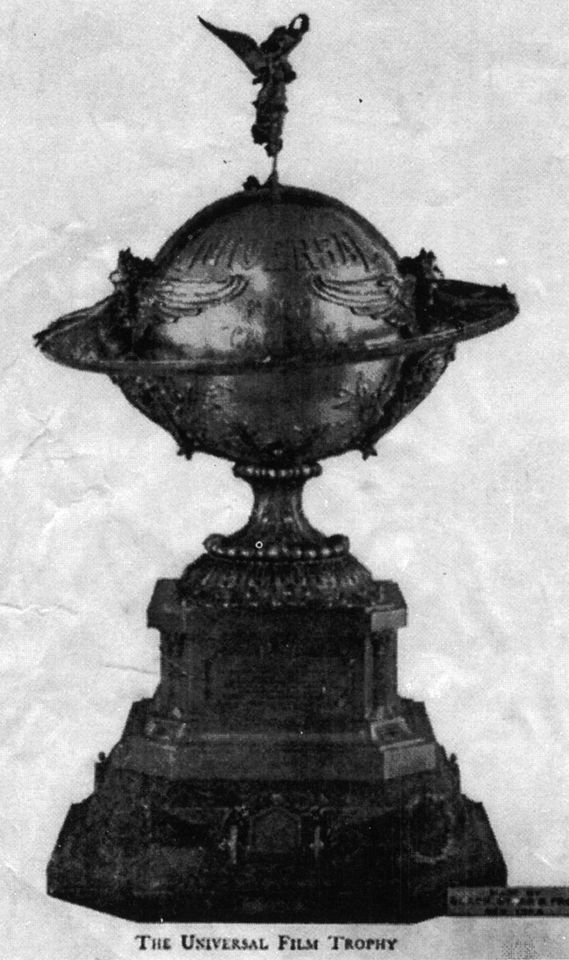 Despite the bloody opening day, Uniontown Speedway became a popular racing track. It would later be home to the annual Universal Trophy Race, sponsoredd by Carl Laemmle, president of Universal Films. Laemmle put up the money for the $3,000 silver trophy and filmed the events to show in his theaters around the country. The final race at the board track would be a National Championship race held June 17, 1922. Jimmy Murphy won driving a Duesenberg-Miller.