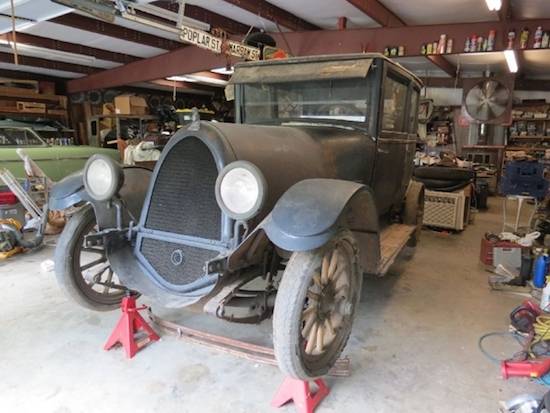 Despite wearing a radiator like grille, this 1925 Franklin for sale in Huntsville, Alabama doesn't have a water-cooled system. Yep, it's fake. That's what makes Franklin automobiles especially unique. From the first Franklin car in 1902, until the last one rolled off the line in 1934, each had an air-cooled engine. However, in 1925, at the demand of dealers, Franklin made an effort to build cars with more traditional styling. The faux radiator being a key element. At $5,500 this Franklin project car on Craigslist would make a fantastic restoration project. It appears relatively complete and is fitted with a rare body style.
Based on the two door design of the body, the Internet tells me this is either a Franklin Series 11a Coupe or a Model 9-B. Of course it could be something completely different. I am no expert in Franklins, but I am a fan. What I do know is that Franklin introduced the boat tail auto body design in 1925, and this is not that, unfortunately.
1925 Franklin engine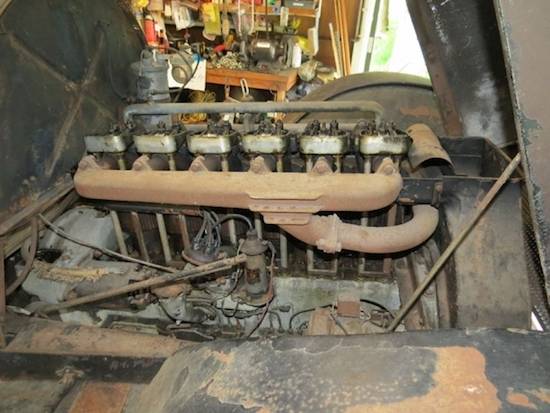 Behind the fake radiator sits a six cylinder engine that likely hasn't felt the rushing of air it in many decades. The seller provides very limited information on the condition or history of the car, which makes it hard to gauge its needs. While sourcing parts for such vehicles can prove to be difficult, they do offer a parts car with the purchase. At $5,500, that's not a bad deal.
It wouldn't be until 1932 that Franklin would unveil its air-cooled V12. Some say it was the nail in the coffin for the car company, while others call it a valiant effort to position itself as a fierce competitor in the luxury car market during the Great Depression. Whichever way you look at it, less than 200 V12 models left the assembly line by the time Franklin closed up shop in 1934.
Interior & exterior condition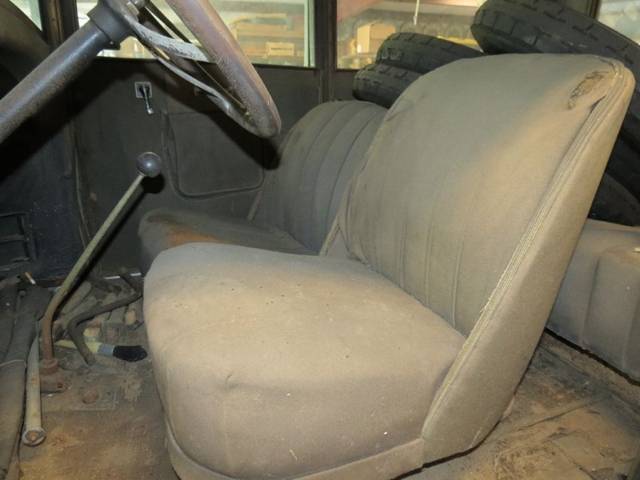 The few photos of the inside of this classic car for sale on Craigslist illustrates why it is a project. It's rough and dirty, but it all appears to be there. Honestly, the driver's seal looks pretty comfortable. If you could get this thing running and driving, the aesthetics could be left alone for a great preservation class driver. I love that it's a two door with a backseat, just like my 1949 Plymouth Special Deluxe. It's a great body style that proves to be more sporty, yet still functional. This car appears straight in the images although rust is likely lurking.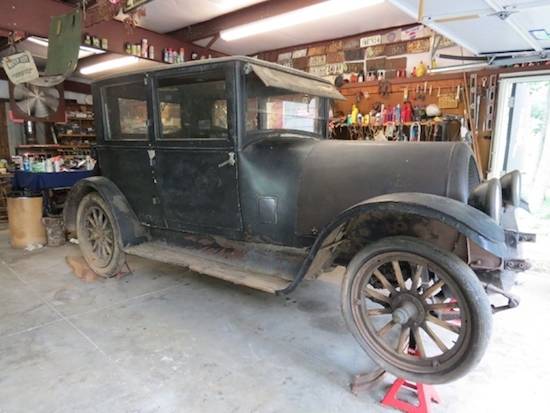 This car is ready for a new home that can tackle the tough job of getting it back on the road. There are many resources for Franklin enthusiasts out there, so restoring a barn find example shouldn't prove to be impossible. Of course, what is more difficult is finding people who are interested in any pre-war cars. Organizations such as the RPM Foundation are doing excellent work trying to keep younger generations interested in classic car restoration and preservation. Alas, it seems plausible this car will get the attention it deserves. Will you be the one who offers it?