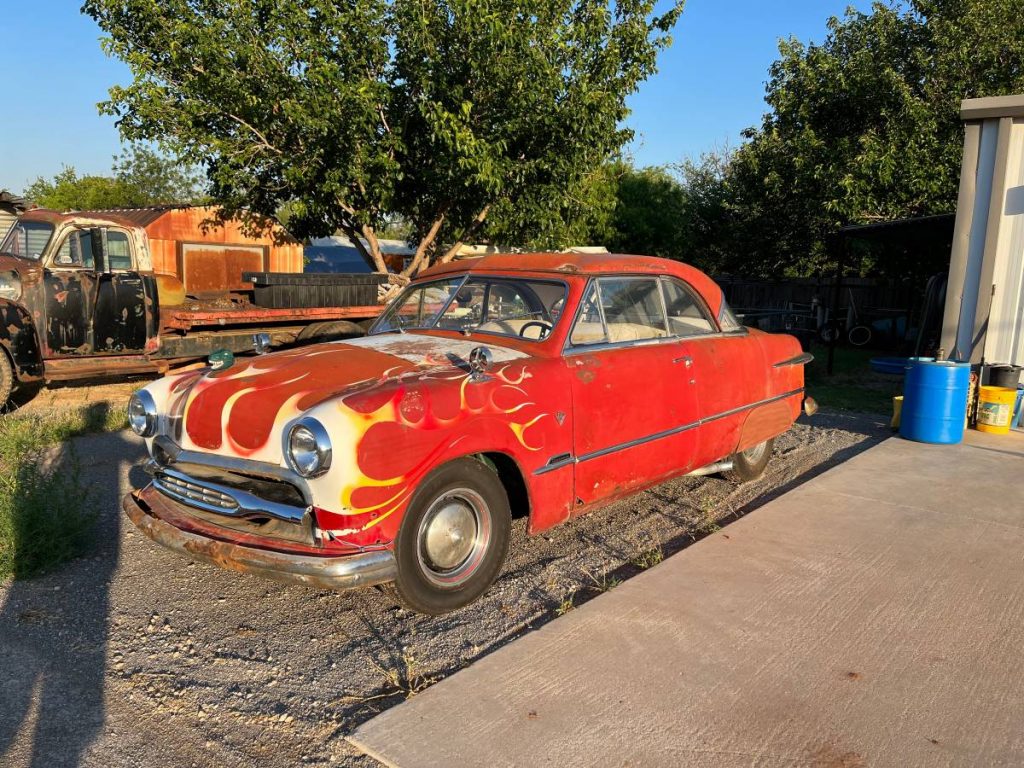 They say all the good deals are gone. Who are they, anyway? Who cares, because you just came across a wicked ratty runner just begging for burnouts, and it's very fairly priced. This 1951 Ford for sale is rusty, dirty and friggin' awesome. It's nice to find an old hot rod project car on Craigslist that isn't absurd in the dollars column. You can bring home this one for just $6,000 if you make the trek to Wichita Falls, Texas. At the time of writing, the ad is only six hours old. Grab your bank roll and hit the road already! Yee-Haw.
This 1951 Ford Victoria is a two door coupe that someone built into a real head turner and then parked out in the field for awhile. At some point in time a 351 Windsor V8 got stuffed under the hood. The seller states it runs great and will smoke the tires. You've got my attention. They go on to list a whole bunch of upgrades this Craigslist project car has already received. Check off new glasspack side exhaust, an electric fan and wiring harness, new battery, new shocks and a new clutch for the 3 speed on the floor. The good times don't end there.
1951 Ford Hot Rod For Sale on Craigslist
It's hard not to notice the sweet flames adorning the front end of this Ford. It's a classic look that appears to have been done many years ago. Somehow, at least on a car like this, that style hasn't gone out of fashion. The body isn't perfect, however, check out the rust in the rockers. Open up the doors of this flamethrower and find a tired, yet handsome red and white interior. The custom seats and carpet suit the build nicely. While you're in there you'll stay warm (even outside of Texas) thanks to a working heater. A nice treat in an old car.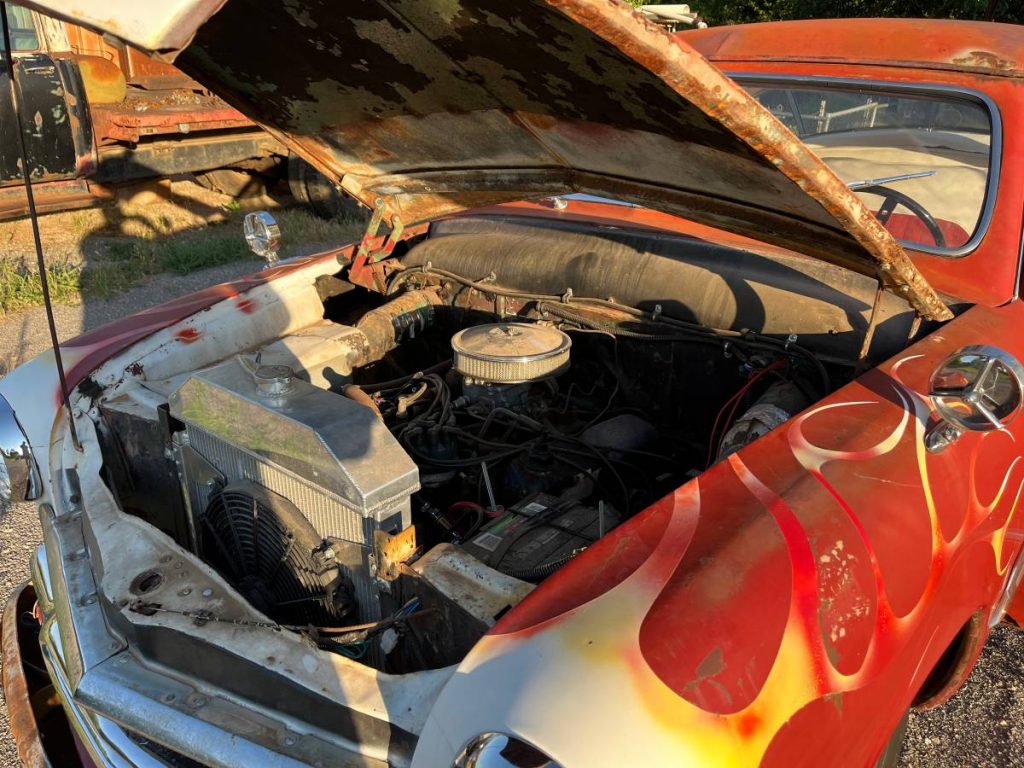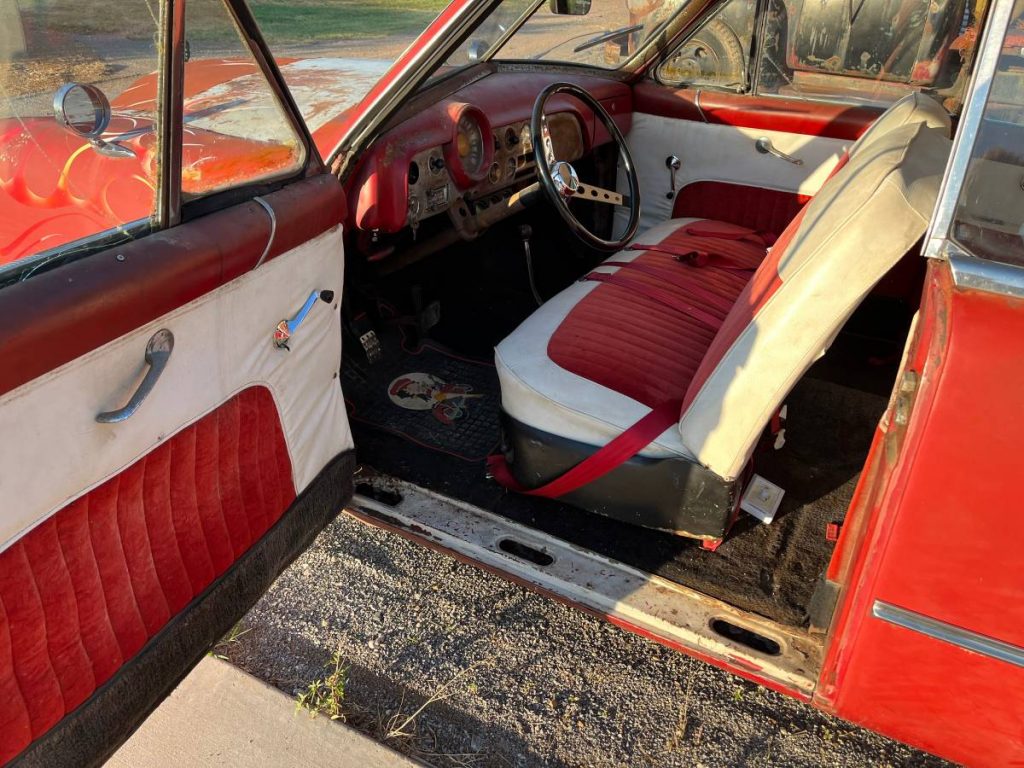 The seller claims this Shoebox Ford for sale is road ready with good brakes and a strong engine. If I brought this thing home I'd clean it up and drive as is, assuming it's in as good of shape as the seller claims.
Craigslist is full of gems, you just have to know where to look. Today, apparently, that was Wichita Falls. While they say everything is bigger in Texas, it seems prices aren't so. Would you take this deal or are going to continue your automotive treasure hunt? Do you think this is a barn find or just a neglected hot rod ready for a second chance at life? Let us know in the Facebook comments.