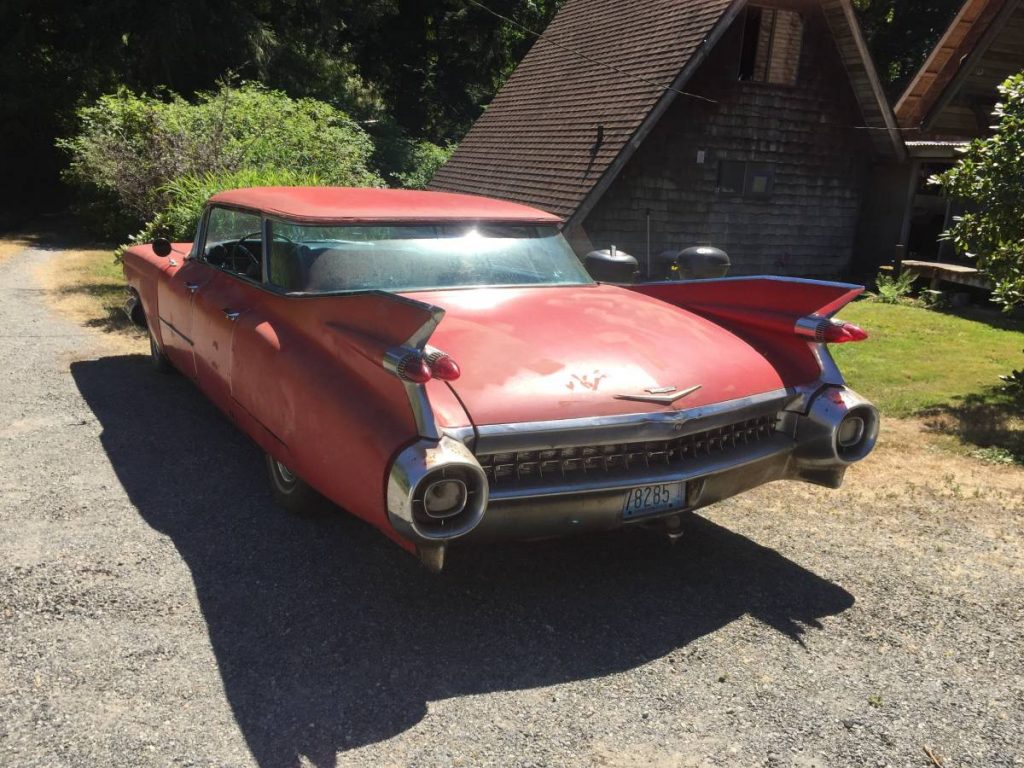 The choice without a compromise! That's just one way Cadillac marketed its 1959 lineup. The ad guys sure had some fun that year coming up up with a whole list of sayings that radiated greatness. The canvas they described warranted the words though. Just look at those mountain peaks on this 1959 Cadillac for sale near Seattle. This four window Series 62 will set you back $9,000, which isn't terrible for a running '59er of any spec. It's certainly rough around the edges, and don't expect to cruise it home, but this seems to be a solid start for a Cadillac restoration project.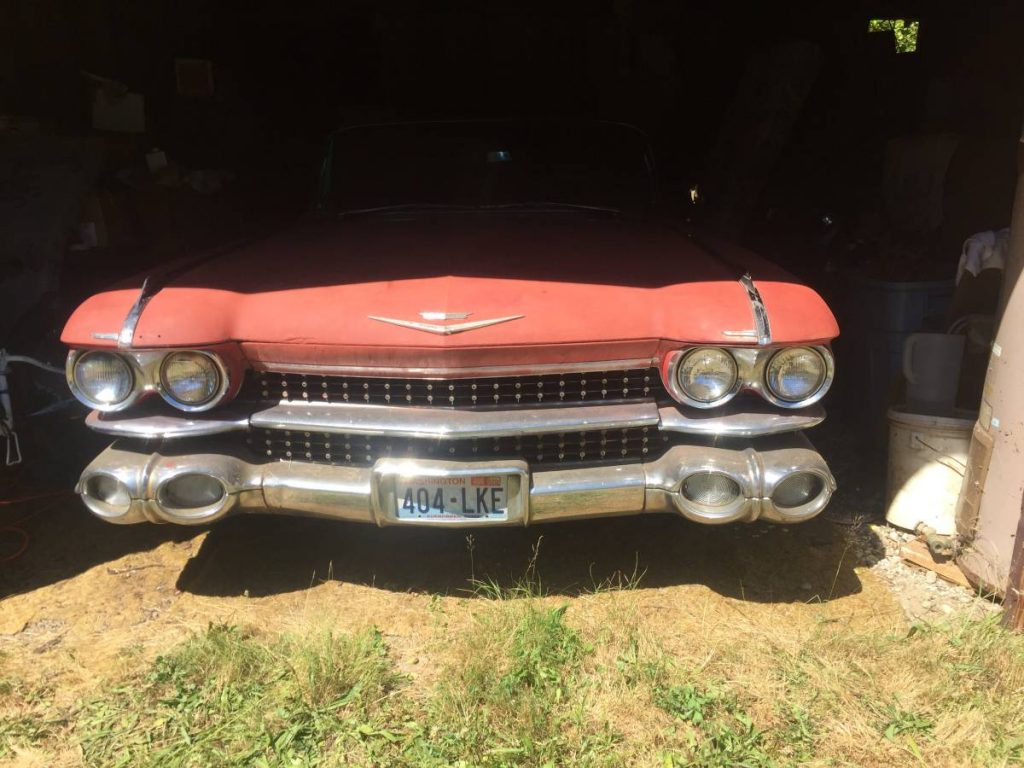 In 1959 the Cadillac Series 62 featured a fantastic design by Bill Mitchell. Besides the massive tail fins, the cars featured unique straight body rub moldings, running from front wheel opening to back bumpers, with crest medallions below the spear, that separated them from other Cadillacs that year. That year standard equipment included a 390 cubic inch V8 putting out 325 horsepower, as well as an automatic transmission, power steering and brakes, back-up lights, two-speed windshield wipers and a vanity mirror. All of those items are likely to be found in this barn find Cadillac.
1959 Cadillac restoration project
As mentioned, this 1959 Cadillac Series 62 does run, but it doesn't sound like it's ready for the road. The seller doesn't mention exactly why. What they do say is that the car is nicknamed Starship Rosebud. Not bad, not bad. It's well on its way to becoming a pink Cadillac. In addition, the seller states that it has an updated alternator, dual reservoir master cylinder, a Pertronics unit that replaces the original points and they have rebuilt the carburetor. They state the engine and transmission are good, too. So what's keeping this thing off the road? Age and neglect, no doubt.
Unfortunately there are no shots of the inside, but the seller notes its not exactly pristine. Alas, this could be a cool cruiser as is once it's been gone through mechanically. Given it's current condition, is the world's most eloquent possession worth nine grand to you? Yes, that is another original sales slogan. Did it work?