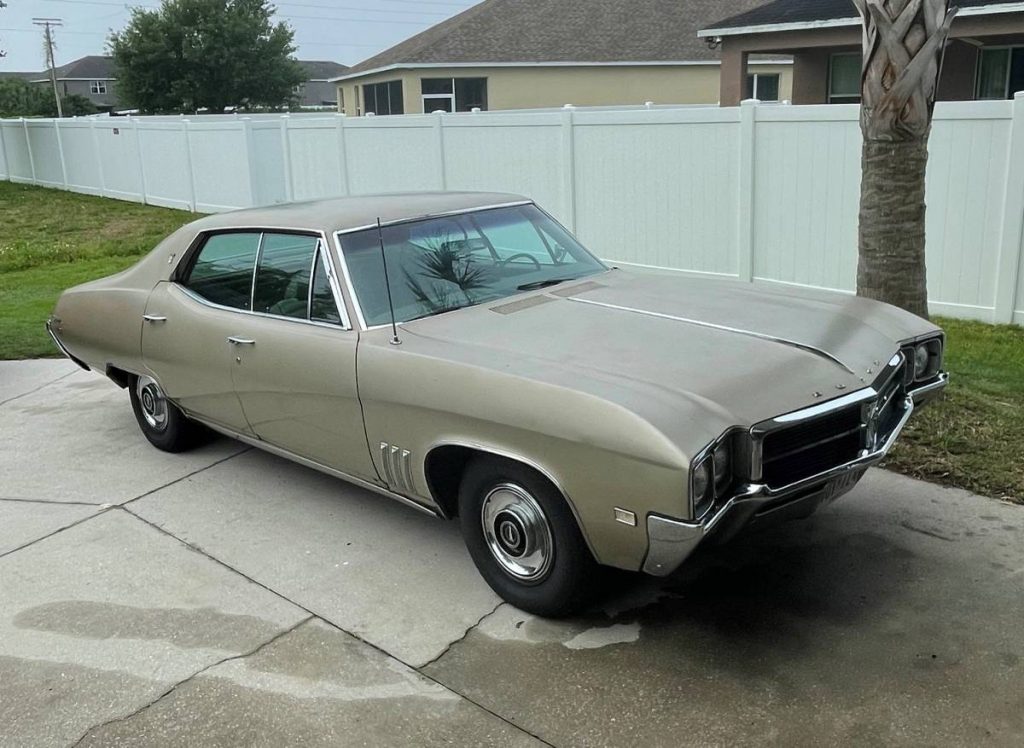 Like a company car for a couples' counseling center, this 1969 Buick Skylark Custom collides a practical sedan shape with a mildly peppy V8 that is designed to please all parties. This example lives in Riverview, FL and is listed for a reasonable $7,495.
This car wears slate gray paint with barely a hint of patina save for tiny rust spots. Immaculate Oldsmobile logo wheel covers shine framed by period-appropriate bulbous tires. A sleek pinstripe reaches to the rear door and highlights how much of an afterthought the sedan design really was. But four doors is additional justification for cruises with friends if not spouses.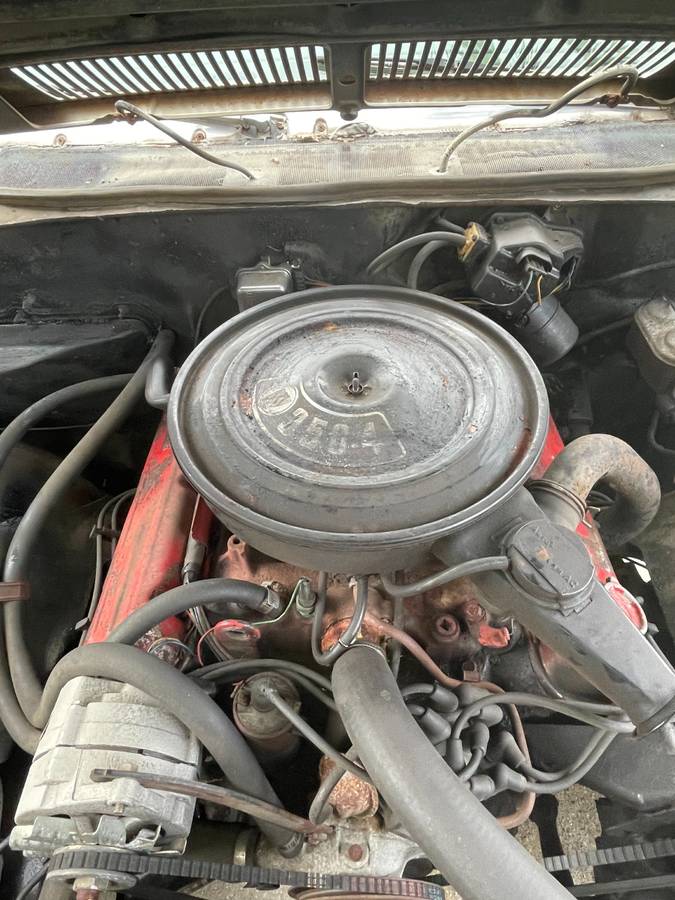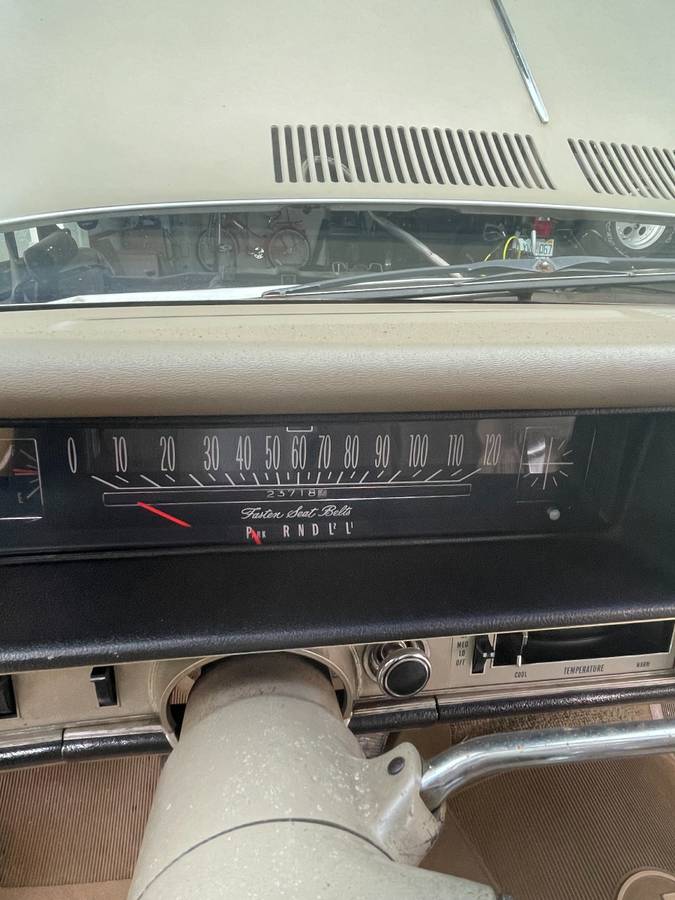 Does this 1969 Buick have seats?
Interior photos are frustratingly sparse. What they do show is that the car presumably has a steering wheel and at one point in the past 50 years had a functional speedometer. Not much else is apparent. Let's just assume it's as immaculate as the outside, shall we?
The engine is remarkably clean and wears the 350 stickers that were standard on the Custom Skylark trim. Those 1960s hose clamps might need to be changed out but the seller states the car runs like it should. The spare tire wears a whitewall but the sleek black look really frames the car well – best to keep the tire choices subdued to make this example a real sleeper.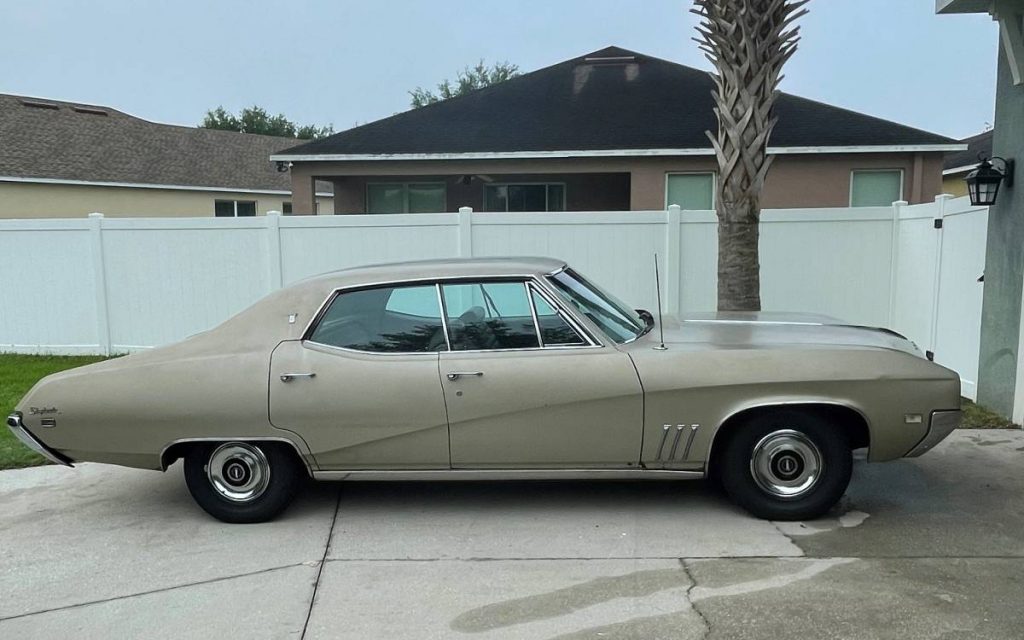 It would be inaccurate at best to say that this listing comes from a motivated seller. More space is spent complaining about his wife than describing this 1969 Buick for sale. But for those out there with understanding spouses, or an additional complaint-free garage space, this sleek muscle sedan could make for an excellent daily driver.