With the 1970 Chevrolet Chevelle being one of the most well-known and sought after muscle cars, it's funny to think about what could have been. These shots from Super Chevy magazine, the first dated August 2, 1967, apparently offer a glimpse into the alternate designs the mid-sized muscle car could have carried for the 1970 model year. Is it just me, or does that first shot look more like a Monte Carlo or another heavy Chevy? In any case, we ended up with the iconic Chevelle we know today. What details catch your eye?
These shots offer additional insight into what the design team was thinking for 1970. The above photo shows the dual headlight design, while below we see a single headlight front end. While 1970 would feature four circular headlights, it'd be the final year of the look. The 1971 and 1972 Chevelle ended up looking more like what you see below. The 1970 Chevelle concept above also features unique parking lights or turn signals under the headlights. The production model would ultimately see them fitted into the bumper, similar to the bottom image.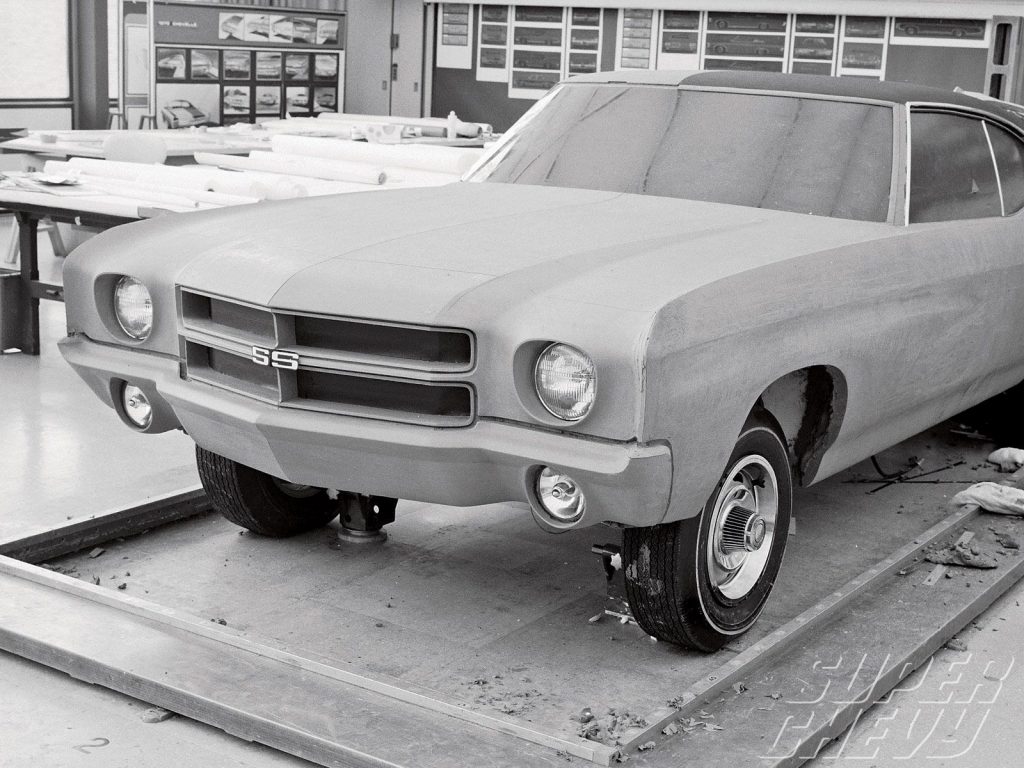 Three 1970 Chevelles for sale
If you're looking to buy a 1970 Chevrolet Chevelle, we found a couple that may be of interest. Is it a Chevelle project car you're after? Pictured above is a cheap Chevelle for sale on Craigslist in Mobile, Alabama that needs literally everything, but it can be yours for just $2,500. That's likely the most affordable option you'll find. Hey, at least you get to build it your way. It looks like the seller has some other goodies in the garage too. Too big of a Chevelle project? We've found some other options.
1970 Chevelle for sale – $12,900
This handsome gold Chevelle Malibu runs, drives and stops. That's pretty impressive for a car that's under $15,000. The seller, who has this muscle car for sale on Craigslist south of Minneapolis, does state the vehicle is rusty. That's understandable given where it's coming from. However, from a distance, it doesn't look half bad. Of course looks aren't everything… or are they?
Running 1970 Chevrolet Chevelle for Sale in California – $19,500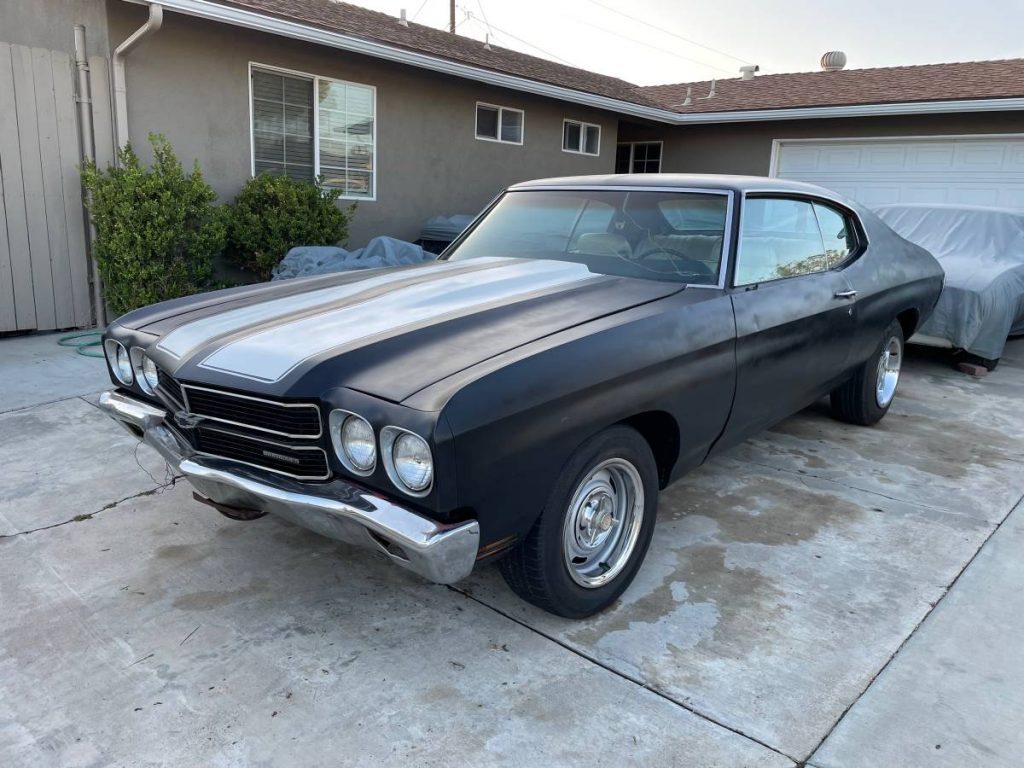 Black with white stripes is a classic color combo and it sure looks nice on this iconic muscle car. While the paint isn't perfect, the seller states that this car is ready to roll once you install the gas tank. Judging by the other projects hanging around, it seems priorities have shifted and now you can buy this 350 Chevelle for less than $20,000 near Los Angeles, California.
While most 1970 Chevelles in any sort of running condition command upwards of $40,000, with a little persistence, you can still find a car that will suit your budget if you're not trying to break the bank. As for this author, the tattoo of a 1970 Chevelle I got nearly 15 years ago is probably the closest I will ever come to owning one. Of course, you can always subscribe or donate and maybe someday I'll be able to afford one!