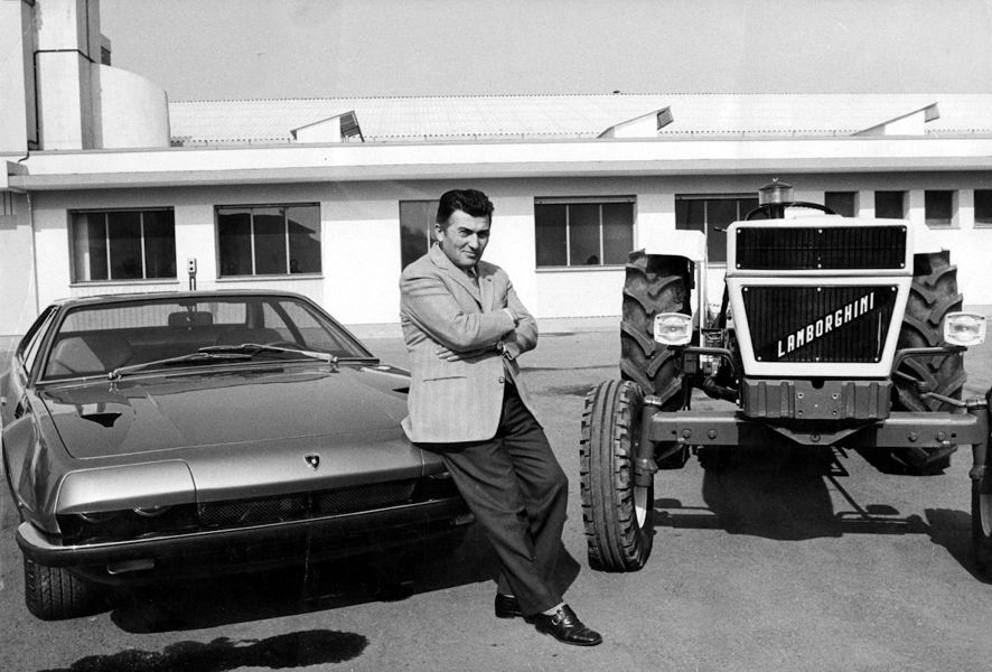 Today you can say happy birthday to a man who reinvented the wheel, or at least doors. Ferruccio Lamborghini was born on this day in 1916 in Renazzo, a small Italian town, to grape farmer parents. After studying at a technical institute, he received a draft notice for the Italian Royal Air Force during World War II. Lamborghini served as a mechanic on the Island of Rhodes, but wound up a British prisoner by the end of the war. He finally returned home in 1947, and with his refined set of skills he founded Lamborghini Trattori the next year. At the same time he was customizing a Fiat Topolino, which he eventually entered into the 1948 Mille Miglia. He did not finish the race due to a wreck 680 miles in.
He turned his focus to his new business, which produced tractors and other agricultural equipment, and later oil heaters and air conditioners. He built a fortune that allowed him to purchase sports cars and other fine automobiles, which included a Ferrari 250GT that he acquired in 1958. This was the first of several Ferraris he would own. As the tale goes, Lamborghini was unhappy with a variety of his Ferraris' components, as well as the after sales service he received. After having his misgivings dismissed by Enzo Ferrari, he decided to begin his own auto manufacturing venture that would outshine Ferrari. This led to the founding of Automobili Lamborghini in 1963. The initial result was the 1963 350 GTV prototype, which gave way to the production 350 GT.
The Lamborghini Miura debuts
In 1967 the Miura was born. Nowadays, this mid-engined two-seater is often considered the first true supercar. It was succeeded by the Countach, of which Ferruccio initiated the development of. When it went into production in 1974, the same year Ferruccio retired, it became the first production car with scissor style doors.
After retirement, Ferruccio sold off most of his interests in his various companies that produced hydraulics, tractors and automobiles. He spent much of his time hunting and making wine, while occasionally dabbling in corporate affairs. He passed away at age 76 on February 20, 1993 following a heart attack 15 days earlier.