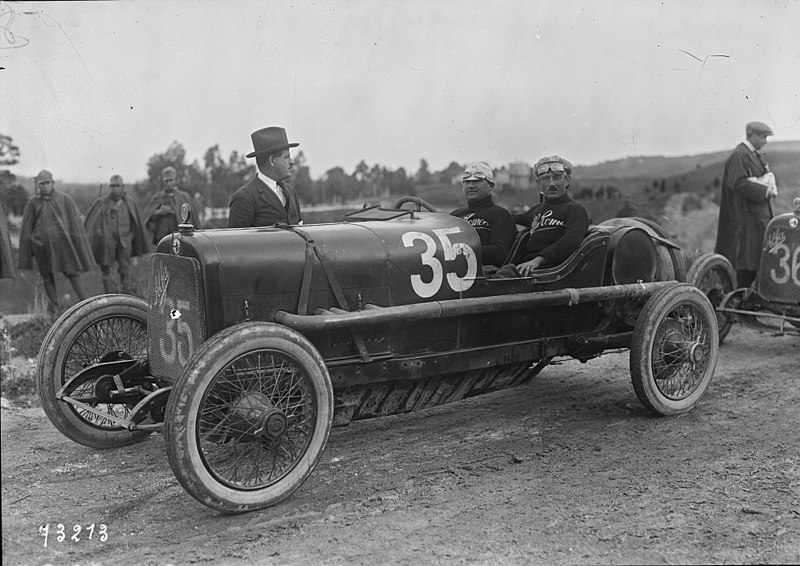 In 1911 Italian Nicola Romeo started a company that manufactured mining machines called Ing. Nicola Romeo e Co. The company became quite successful relatively quickly. This allowed Romeo to make furtherer entrepreneurial investments. In 1915 he purchased a majority share in Milan based A.L.F.A. (Anonima Lombarda Fabbrica Automobili) and three years later owned it outright. Upon taking ownership he changed the name to Anonima Lombarda Fabbrica Automobili Romeo. Another three years after that the first Alfa Romeo badged vehicle rolled off the assembly line, a 1921 Torpedo 20/30 HP.
In the early 1920s, Alfa Romeo earned a reputation for building elegant and reliable vehicles, as well as winning race cars. Their first success came in 1920 when Giuseppe Campari won a race at Mugello. The solid finishes continued with Enzo Ferrari taking second place in the Targa Florio. Ferrari would become the Alfa Romeo racing team manager before starting his own car company and race team.
As the decade progressed a series of poor investments by Romeo led to the company being nearly bankrupted and liquidated. In 1927 the board asked Romeo to leave, to which he agreed. However, the new CEO, Pasquale Gallo, asked Romeo to stay on as president. He did so for one year, leaving the company in 1928. A decade later, on this day in 1938, Romeo died at the age of 62.