While most prefer to go out with a bang, Edsel, Ford's new mid-priced car line, did things a bit backwards. On this day in 1957, automotive journalists were invited to Dearborn for the press introduction of the new car. What they got was a spectacle unlike any automotive introduction that preceded it. Much to the irk of division head Richard Krafve, a full on stunt show was performed, demonstrating capabilities of the car that most people would never need.
At the end of the event a number of the pressmen were provided with an green and white Edsel Pacer of their own to drive home and evaluate. The journalists had come from across the United States, so a fair amount had long drives to make. One automotive writer, Floyd Clymer, suffered a breakdown in Wyoming. Ford replaced the car for him and Clymer, uh, failed to mention the incident in any published report.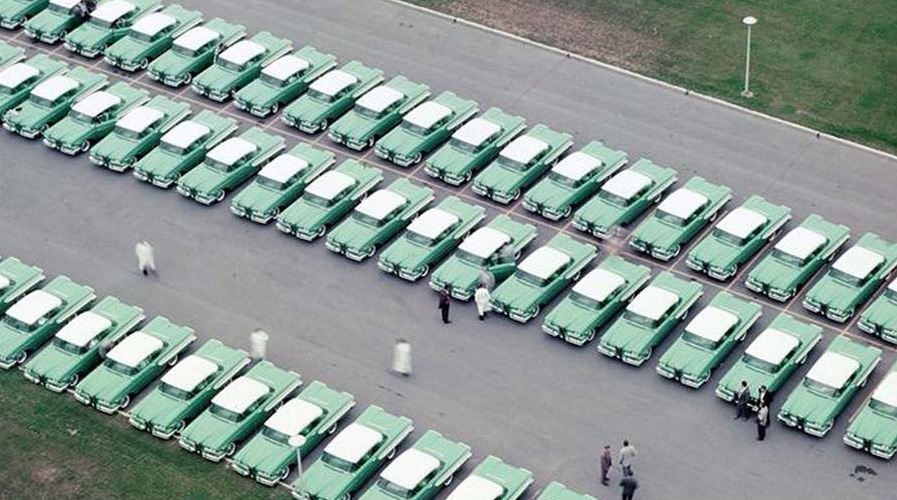 Another reporter was making his way home to the East Coast when he drove by the new Edsel dealership in Covington, Virginia. The franchisee spotted the car and gave chase, demanding to know how the reporter had obtained an Edsel before it had gone on sale. In New York, a police officer pulled over a reporter there, simply because he wanted to admire the new car. 
The 1958 Edsel went on sale a week later on September 4, which had been deemed E Day. Though Ford had slated the Edsel as a brand new vehicle, it was apparent that it shared parts and body lines with other Ford products once it hit the market amid much publicity. For its first model year there were four Edsels to choose from, the larger Citation and Corsair, which were based on Mercurys, and the smaller Pacer and Ranger built on a Ford platform.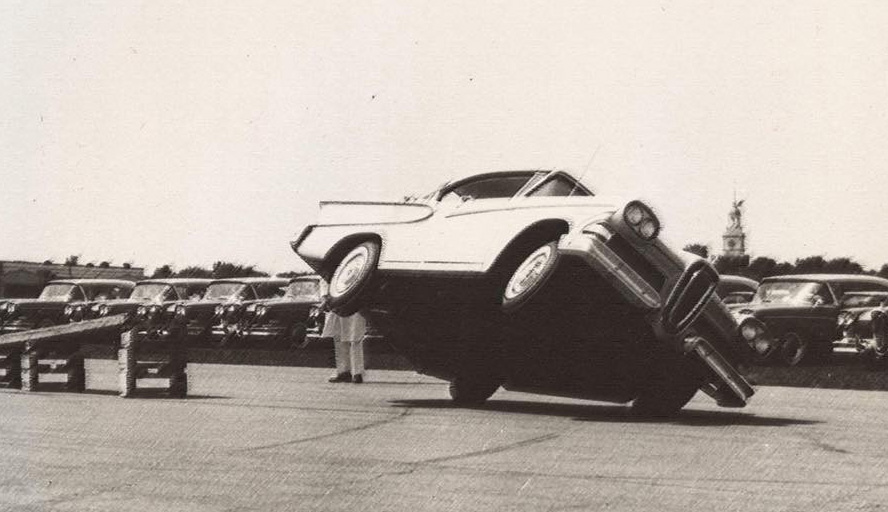 Though Edsels were all built in Ford and Mercury plants, they did feature several innovations not found on their siblings, though they were less than exciting. These included dash warning lights for an engaged parking brake and an overheating engine. Options also included a push-button automatic, seat belts and child safety rear door locks. 
The launch of the Edsel actually represented the second largest launch of a new car brand in the US to date, with 63,110 units sold in its first year. The brand was only outsold by the 1929 introduction of DeSoto. This was, however, far below expectations. In 1959 Edsel stopped the production of the Corsair and Citation. By the end of the 1959 model year just 44,891 had left dealership lots. While production of 1960 model cars had begun weeks prior, Ford announced the end of Edsel on November 19, 1959. Only 2,846 1960 Edsels were built.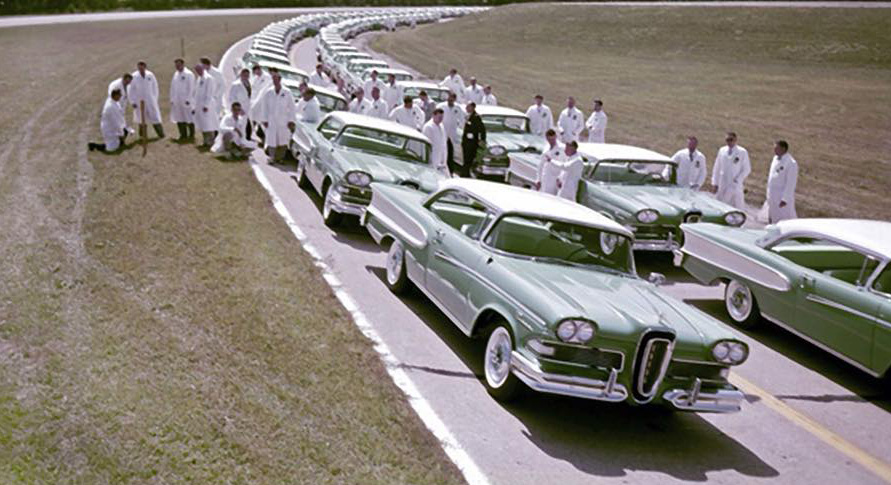 In the end, Ford lost some $350 million, about $2.5 billion in 2020 dollars, on the Edsel. In total, just 118,287 Edsels were built, including 7,440 in Canada. This was less than half of the projected figures. Numerous factors have been blamed for the dismal numbers. At the top of this list is poor marketing and a failure to meet the high expectations of the car that were set by Ford. It did not help that a recession took hold toward the end of 1957, just as the cars were launching.
Edsel Quarterly contributed to this article.