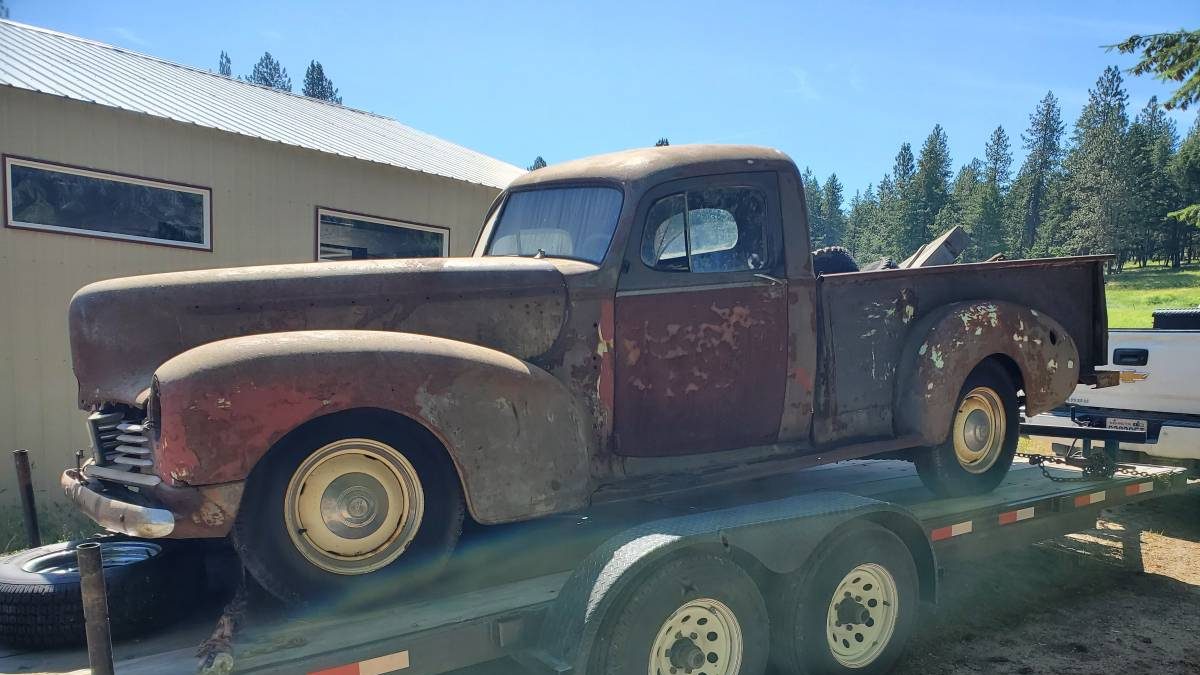 For many car folks, a vast collection of iconic and rare cars is the dream. Unfortunately, those dreams often begin with acquiring project car after project car that never get the attention they deserve. For one collector, who appeared to have a thing for Hudsons, the result is a hoard of classic cars for sale. In short, it's come time to clean out the stable. These barn find Hudson automobiles, along with a very rough Chrysler Airflow, can be found on Craigslist near Spokane, Washington. While the listings don't provide a whole lot of details, it's easy enough to see these are total projects. Take a look at the offerings and let us know which one you'd take home first.
1946 Hudson Super Six Pickup Truck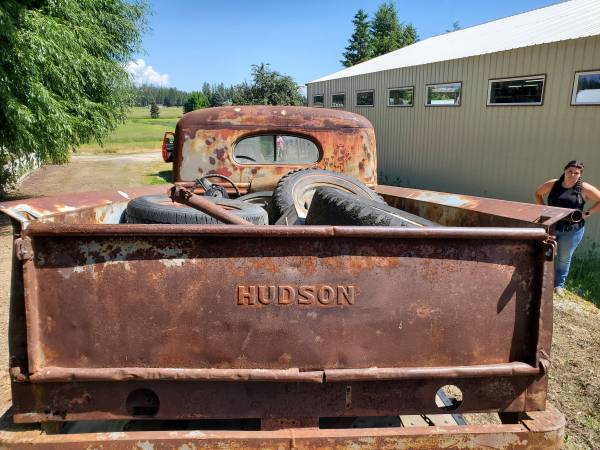 This rare Hudson truck, pictured above and at top, is one of just 3,104 built in 1946, making it a unique example certainly worthy of saving. Under the hood should be a Hudson Super Six engine and a drivetrain that could be found in a Commodore sedan of the same year. That's good news, seeing as parts for the mechanics of this rig are rightly available even now. When it comes to finding body parts, well, that could be a different story. Let's be honest though, there's a good chance the buyer is already dreaming of an LS swap. With a $4,500 list price, it's the most expensive of the bunch, but likely well worth the price. You'll be hard pressed to find another Hudson truck for sale, given they only made about 30,000 over the life of the company. This one even has a clean title!
1947 Hudson Commodore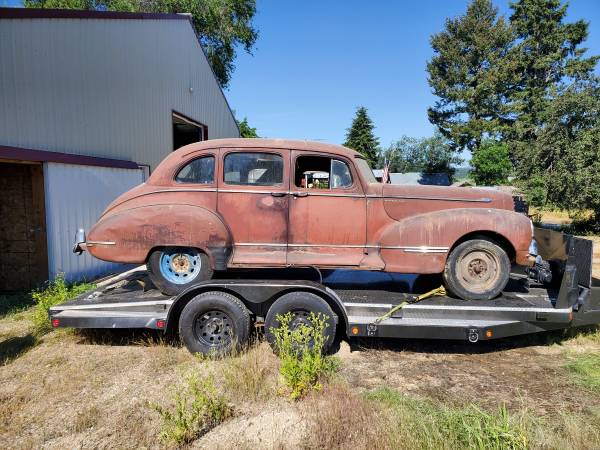 This trailer queen (for all the wrong reasons) is a 1947 Hudson Commodore. While there's a few dings and dents and hardly an interior to speak of, rust doesn't appear to be a major problem. The dry climate of eastern Washington seems to have spared this old sedan from being eaten up by the earth. That said, it's a long ways from getting on the road. The buyer notes it still has a non running Super Six. If you buy this and the above truck, you'll have plenty of spare parts! It can be yours for just $1,800.
1949 Hudson Coupe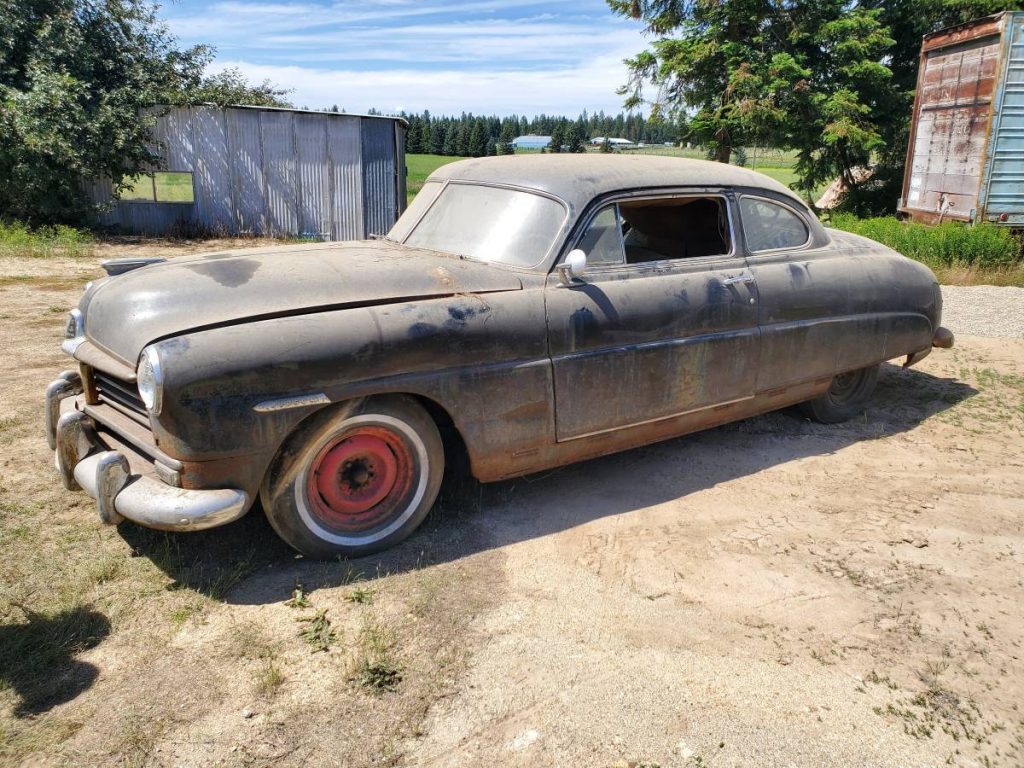 Talk about cool. This 1949 Hudson Commodore coupe is described as a real Doc Hudson from the movie cars, but that character is actually based on the Hudson Hornet that came to market two years later. Either way, this Hudson has all the marking for a great restoration, hot rod or NASCAR replica. Though dirty, it's sure look clean, in terms of body damage and lines that is. Though its six cylinder isn't running this Hudson will set you back $4,000. Given average sale prices hover around $30,000, that may not be a terrible buy.
1954 Hudson Wasp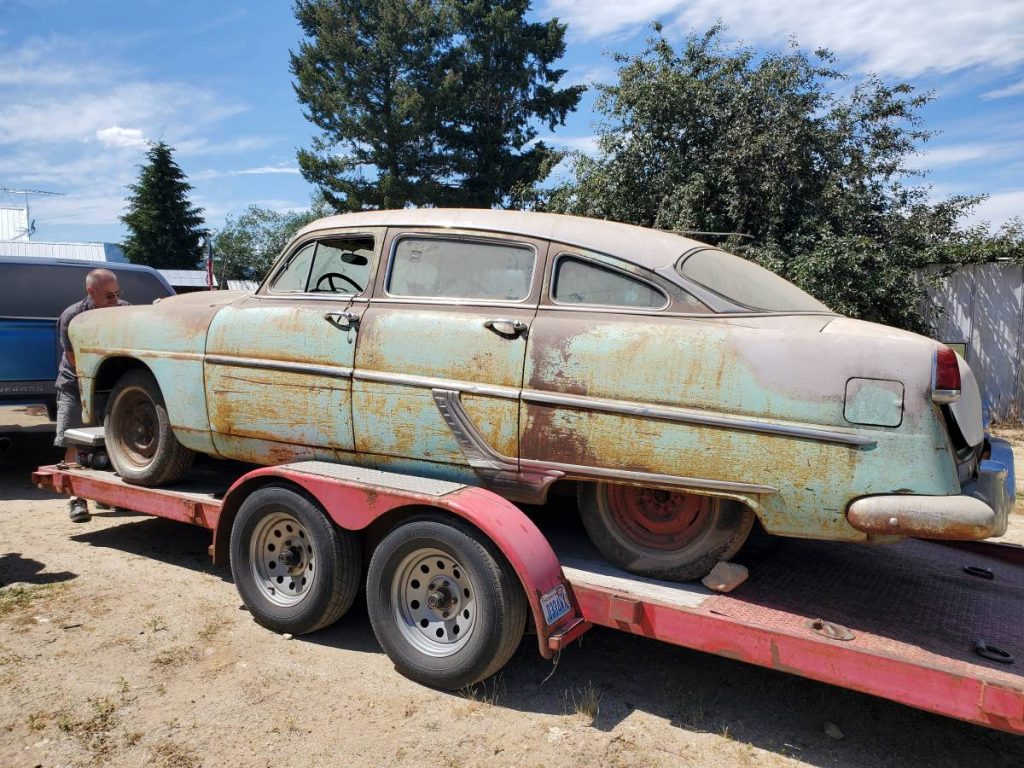 Hailing from Hudson's last year before merging with Nash to form AMC, this 1954 Hudson Wasp still seems to have a bit of a sting to it. Under the hood is a non running six cylinder (no surprise there). While coupes are all the rage these days, this is one sedan that deserves a second life. It's gorgeous lines are one thing, but it's also an artifact, given most Hudsons turned into Nash products the next model year. For just $1,500, there could be a merger between your garage with this bumble bee.
1935 Chrysler Airflow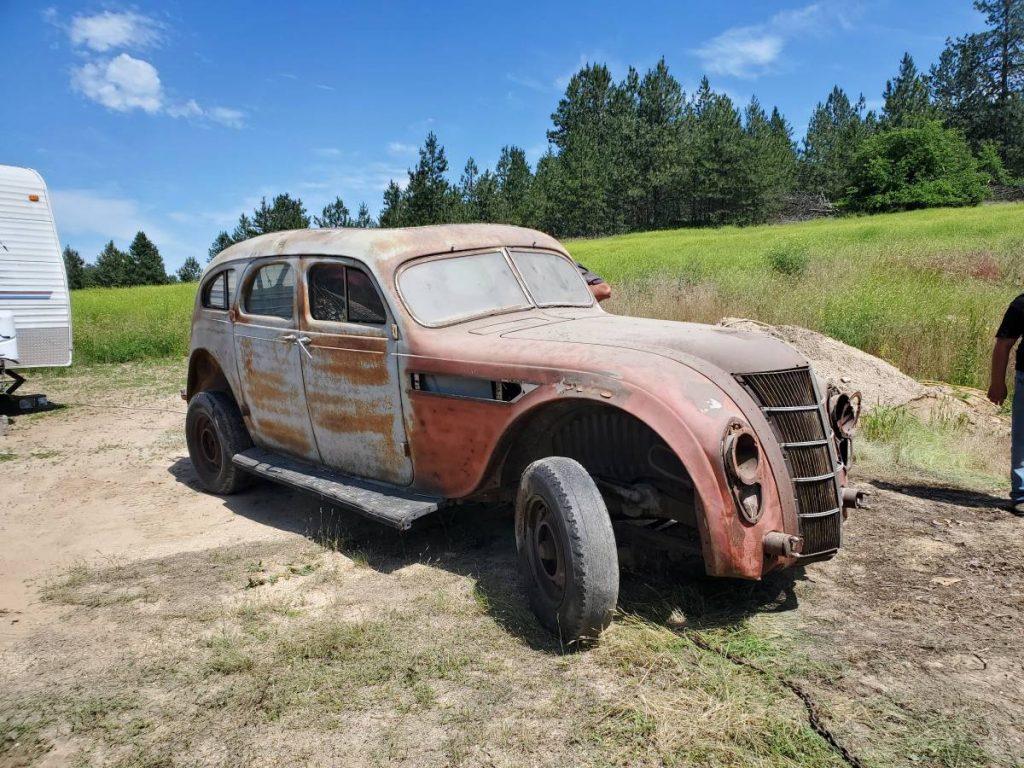 When Chrysler introduced the Airflow for 1934, its design shocked consumers. Using air stream styling and innovative technology to enhance ride comfort, Chrysler believed it had a winner on its hands. Not so. Between 1934 and 1937, less than 30,000 Chrysler Airflow sedans, coupes and limos left the assembly line. This 1935 model, though rough, is indeed rare. It's also like the cheapest Chrysler Airflow for sale, listed at just $1,500. That's quite a price for a full classic. The seller notes its straight 8 engine does not run, but it does turn over. They also state that its fenders and trim are included.
Craigslist classic cars for sale are the best… right?
Finding project classic cars for sale on Craigslist is always a fun scavenger hunt. This hoard just goes to show that there are still affordable classic cars for sale still out there and ready for a helping hand. While these Hudsons may not be everyone's cup of tea, they're great cars with a story to tell. Hopefully someone will write they're next chapter! Will it be you?