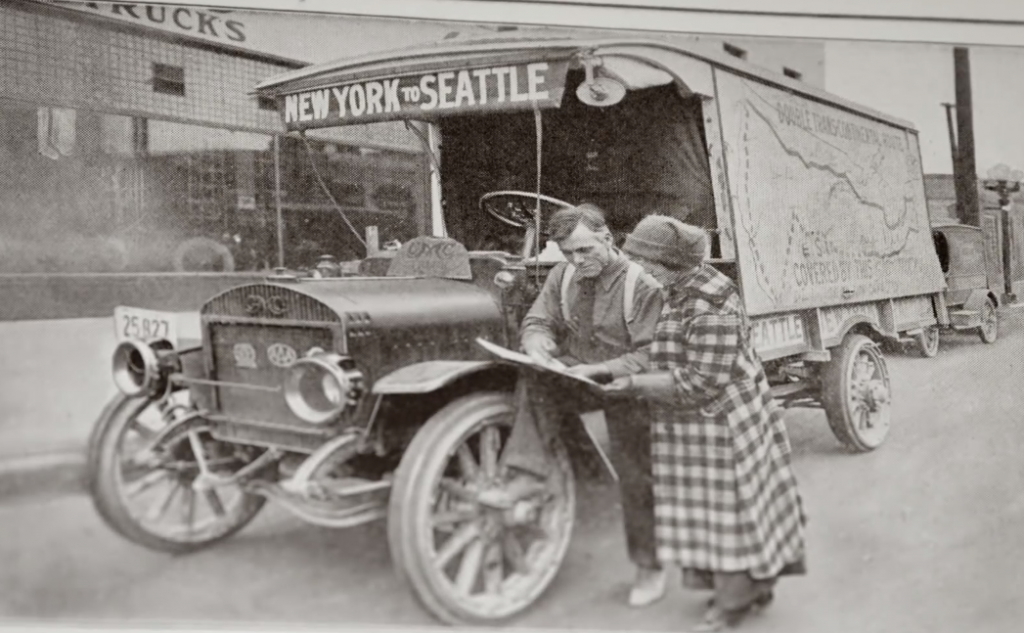 William Warwick had to quickly learn to drive if he desired to be the first to drive a commercial truck across the country. After learning to grind through the gears and figure out the other mechanisms of a 1 1/2 ton GMC truck, he badged himself fit for the job. In Seattle, he loaded up his wife and daughter, and a half ton of evaporated milk, and set course for New York, leaving the west coast on this day in 1916.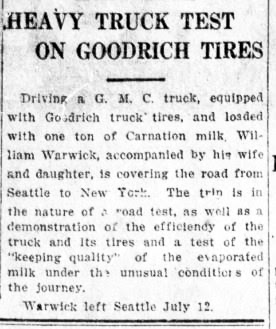 The truck, outfit with Goodrich Tires, wasn't a standard delivery rig, it was a marketing vehicle. GMC and Goodrich, along with Carnation Evaporated Milk, all invested the trek. They had hoped to complete a one way journey in just 30 days, but it ended up taking 70 to reach New York. After a brief stay, the return began. Along the way Warwick would even ascend Pike's Peak, boosting the publicity for the truck, tires and milk companies.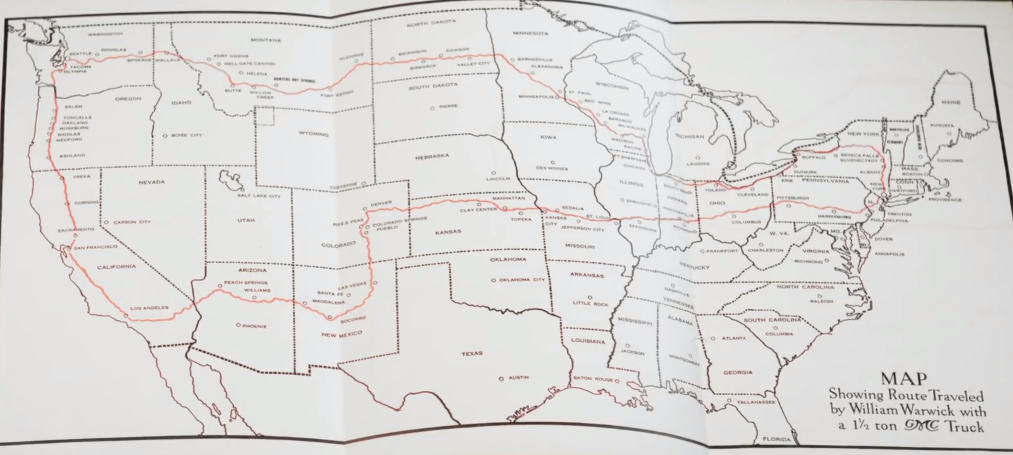 Reports show that the last few hundred miles may have been the hardest. Thick mud in Oregon made the roads nearly impassable. Apparently as part of the journey's contractual conditions, Warwick could not accept assistance from anyone or receive a tow from another vehicle or horse. This made his time in Oregon exceptionally difficult. There, over the course of four days, he managed to gain a single mile. Ultimately, Warwick and his family unstuck themselves and made it back to Seattle. GMC continues to celebrate the 9,500 journey, having completed a 50th anniversary and 100th anniversary trip in its honor.