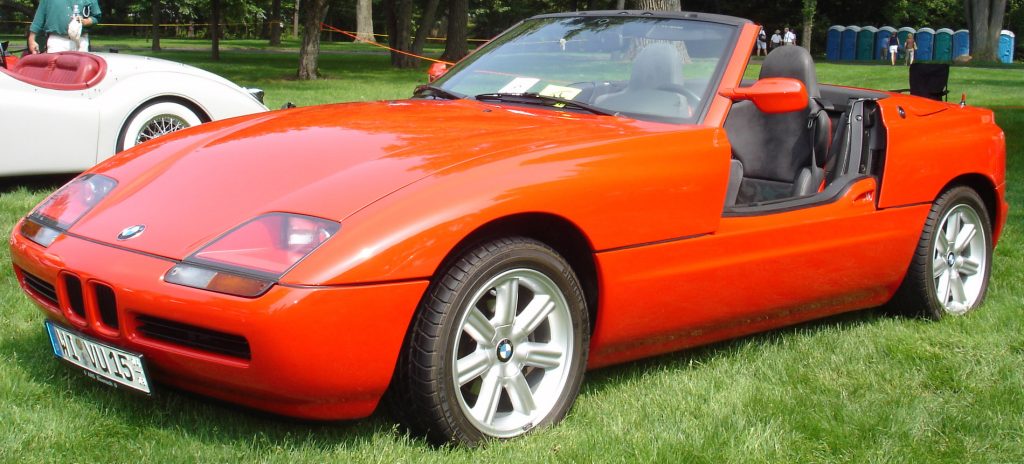 The first of the BMW Z car coupes debuted at the Frankfurt Motor Show on this day in 1987. Development of the BMW Z1 began in 1985 at BMW Technik GmbH, with oversight by Ulrich Bez and lead design work by Harm Lagaay. A road going prototype appeared just one year later and BMW unveiled the project publicly. At the start of 1987 BMW announced it would bring the car to market, showing off the production model that fall at Frankfurt. It would finally reach the assembly line in 1989.
BMW Z1 Doors and Body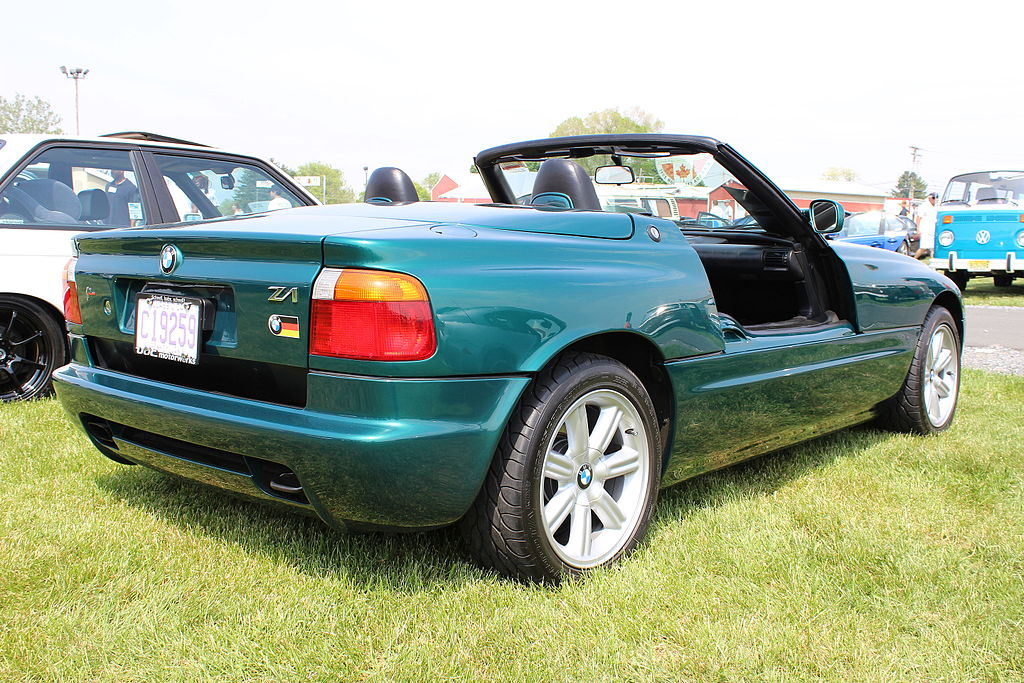 The most obvious design feature of the Z1 are its unique doors, which retract downward. However, the car has many other distinctive traits. For one, BMW designed the car so that all of its body panels could be removed. During initial marketing, the German automaker suggested buyers purchase a complete set of different colored panels so they could change the color of the car. BMW suggested this could be done in as little as 40 minutes, but owners report this to be a bit of a stretch. If one wished, they could drive the car with all of the panels removed. The panels are finished in a flexible lacquer jointly developed by BMW and AKZO Coatings.
Aerodynamics heavily influenced the design of the car. A flat plastic undertray and a uniquely designed rear bumper with integrated exhaust help to reduce rear lift. he front end design creates a high-pressure zone ahead of the front wheels to promote enhanced traction as well.
Z1 Engine and Mechanicals
BMW's M20 2.5 liter SOHC straight six at under the hood of every new Z1 that pumped out 168 horsepower. A Getrag 5 speed manual transmission linked it to the wheels. A special multi-link rear suspenion known as the Z Axle sat in back. The design would later be found in various BMWs throughout the 1990s. Up front the suspension came from the E30 325i.
BMW Z1 Production Numbers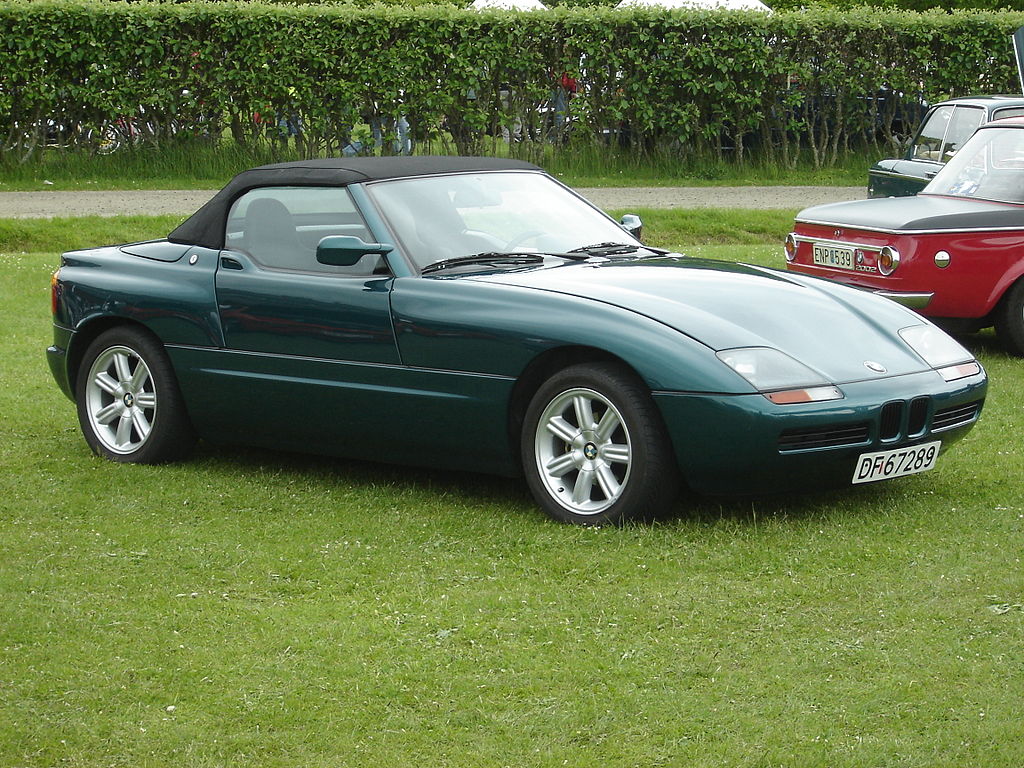 The original Z went into production in Munich in March of 1989 with more than 3,500 preorders placed. However, between the start of production and its end in June of 1991, BMW built exactly 8,000 Z1 convertibles. Nearly 6,500 of them went to German homes, with a majority of the remainder ending up in Italy and France. The "Z" stands for Zukunft, the German word for future. This remains true for later Z cars, including the BMW Z3, BMW Z4 and BMW Z8. Check out this article for more BMW history.