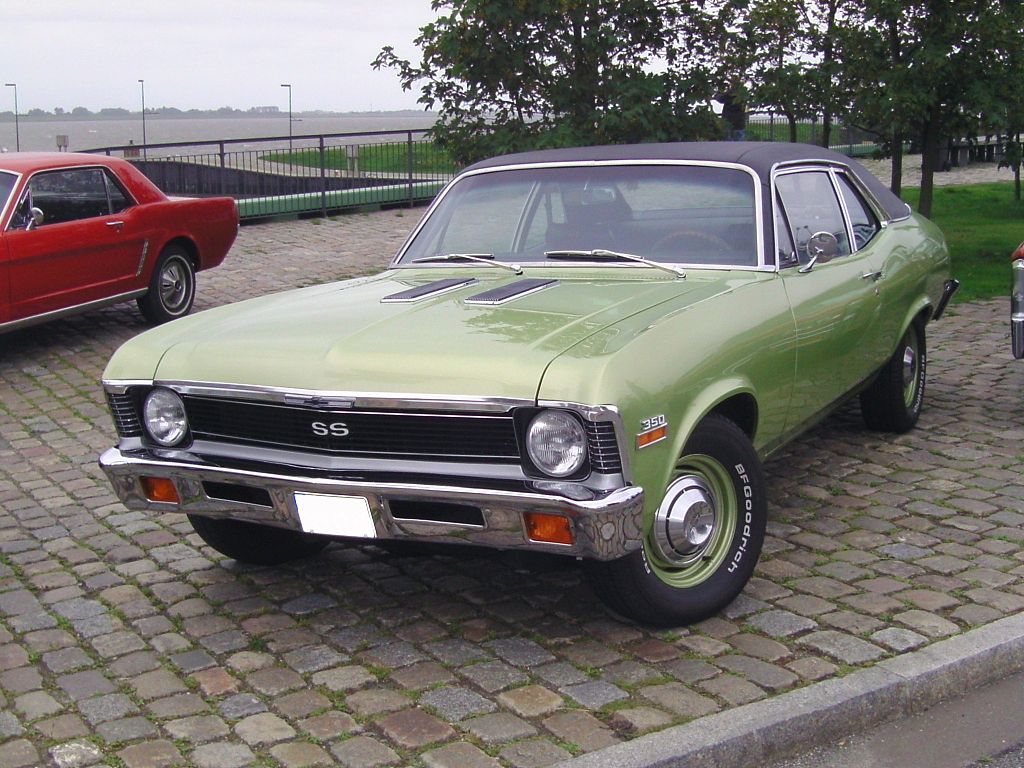 Introduced for 1962, the Chevy II hit the market to compete with the Ford Falcon. The vehicle's designers used the Falcon as a blueprint for nearly every aspect of the car. They even engineered it to be a wagon, 2-door, 4-door or convertible, just like the competition at FoMoCo. The only body styles the Falcon offered that the Chevy II did not included the sedan delivery and coupe utility, the latter being badged as the Ranchero. Like the Falcon, various trim levels were available for the Chevy II. The top of the line model received a Nova badge. When Ed Cole introduced the Chevy II to the press in the fall of 1961 he stated that it offered "maximum functionalism, with thrift."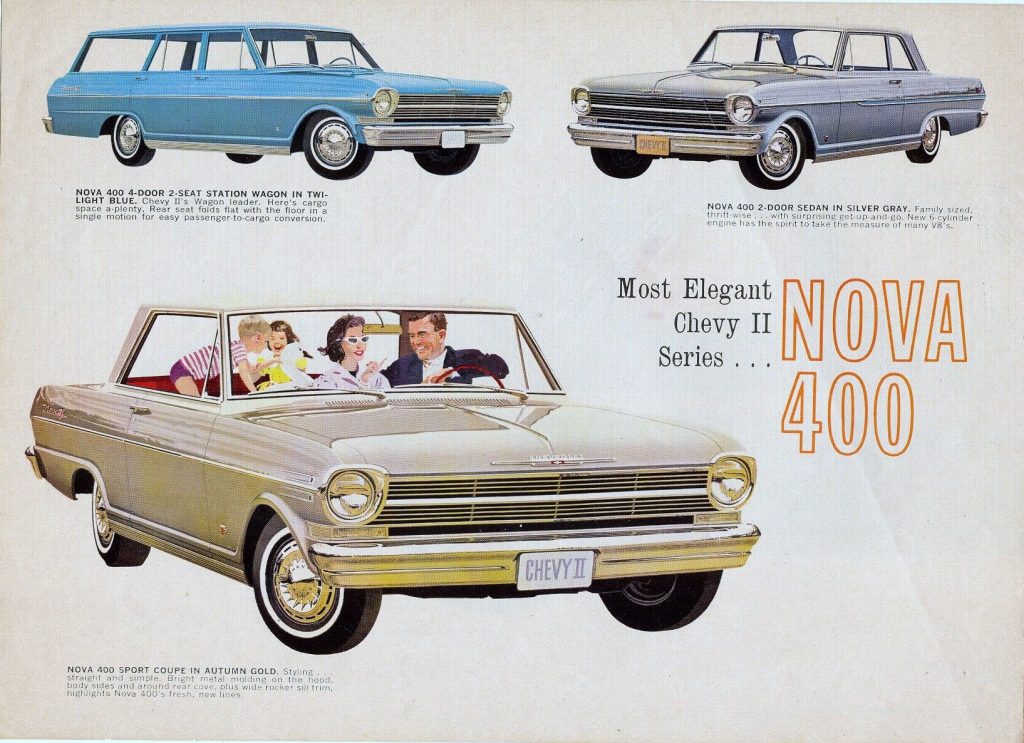 For 1962 and 1963, only inline 4 and 6 model engines were available. After the introduction of the Chevelle for 1964, Chevrolet included a V8 option to the Nova to keep it interesting to buyers seeking performance on a budget. In 1968 a complete redesign provided more sporty lines and a longer chassis, just one inch shorter than the Chevelle. Despite the minimal difference the Nova remained classified as a subcompact, while the Chevelle received a midsize label. The following year, 1969, saw the Chevy II name dropped, and the car became known simply as the Nova.
In 1971, GM began using the Nova body for other brands as rebadged models. These included the Pontiac Ventura II, Oldsmobile Omega and Buick Apollo. The four car names, including the original Nova, create the acronym NOVA. Aside from an increase and then reduction in available horsepower in the late 1960s through the early 1970s, the Nova remained largely unchanged until a dramatic overhaul for 1975.
The last Chevrolet Nova
The brochure headline for the 1975 Nova read, "Now it's beautiful," going on to claim European roots in its new look. This fourth generation would be the last true, rear wheel drive GM developed Novas. On this day in 1978, the final Chevrolet Nova left the assembly plant. While some 1979 Chevrolets offered a "Nova Custom" package, these vehicles were not Novas by model.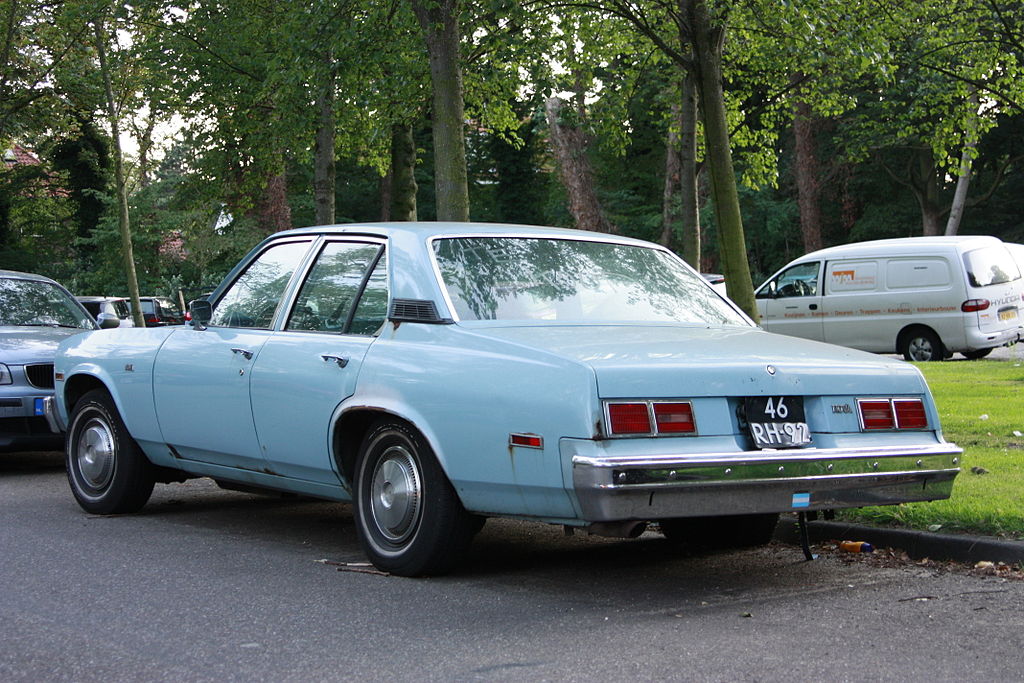 A revival of the Nova badge appeared in 1985, but it was nowhere near the same vehicle as it used to be. This time around, Chevrolet used the Nova name on rebadged Toyota Corollas. The last of those vehicles would leave the assembly line on August 18, 1988.