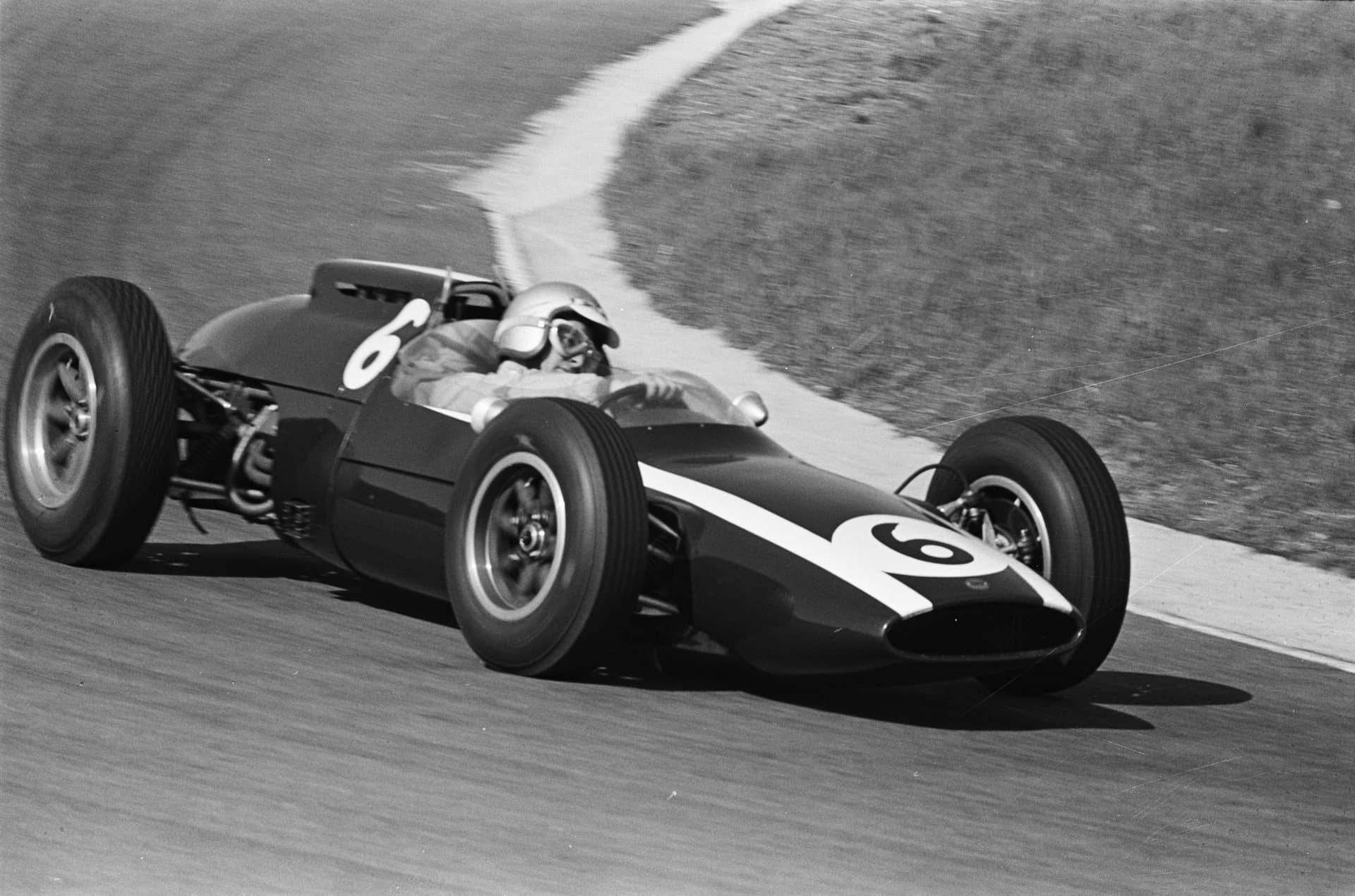 Bruce McLaren was a legendary figure in the world of motorsport, renowned for his exceptional talent as a racing driver, engineer, and team owner. Born on August 30, 1937, in Auckland, New Zealand, McLaren's fascination with cars and racing began at an early age. As a youth, McLaren showed a keen interest in engineering and motorsports. At just nine years old, he built his first car, made from wooden crates and a lawnmower engine. This early endeavor demonstrated McLaren's innate curiosity and determination to explore the world of automobiles.
The racing career of Bruce McLaren
McLaren's racing career took off in the late 1950s when he moved to the United Kingdom to pursue his dreams. He quickly gained recognition as a skilled and fearless driver, catching the attention of the racing community. In 1959, at the age of 22, McLaren made his Formula 1 debut with the Cooper team at the Monaco Grand Prix, becoming the youngest driver to start a Formula 1 race at that time.
Over the next few years, McLaren continued to showcase his talents as a driver, securing victories and podium finishes in various motorsport disciplines. However, it was his innate understanding of car dynamics and engineering that set him apart. McLaren possessed an extraordinary ability to communicate with his engineers and technicians, pushing the boundaries of vehicle performance and handling.
The history of McLaren Racing
In 1963, Bruce McLaren established his own racing team, Bruce McLaren Motor Racing Ltd., which would later become known as McLaren Racing. Initially, the team focused on developing sports cars and competing in endurance racing events such as the 24 Hours of Le Mans. McLaren's engineering expertise played a pivotal role in the team's success, and they secured numerous victories in various championships.
As the team expanded, McLaren made a successful transition from being a driver to assuming a managerial role. Under his leadership, McLaren Racing ventured into Formula 1 in 1966. In 1968, McLaren claimed his first Formula 1 victory at the Belgian Grand Prix. Driving a car bearing his own name, he became the first driver to win a race in a car of his own construction.
How did Bruce McLaren die?
Tragically, Bruce McLaren's life was cut short. He died on June 2, 1970, following a testing accident at the Goodwood Circuit in England. He was just 32 years old at the time of his untimely demise. McLaren's passing sent shockwaves throughout the racing community, leaving a void that was difficult to fill. Despite his premature departure, McLaren's legacy continues to thrive. The team he founded, McLaren Racing, became one of the most successful and iconic names in Formula 1 history. McLaren's innovative spirit and dedication to pushing boundaries still permeate the team's ethos to this day.
Beyond his contributions to motorsport, Bruce McLaren's indomitable spirit and pursuit of excellence continue to inspire generations of racing enthusiasts and engineers alike. His remarkable journey from a young boy tinkering with crates and lawnmower engines to a pioneering force in the world of motorsport will forever be remembered as a testament to human ingenuity, perseverance, and passion. His legacy lives on in the supercars that bear his name, including the one crashed by Mr. Bean.