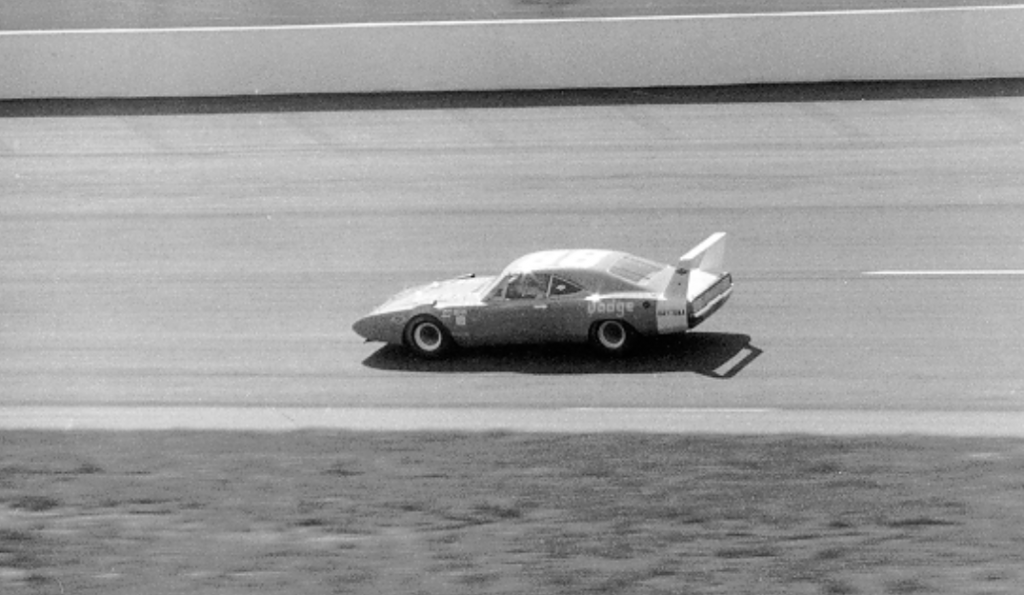 Buddy Baker arrived at Alabama International Motor Speedway on this day in 1970 after a morning of skeet shooting. He wasn't there to race, however. Chrysler tapped him for testing as part of the ongoing Daytona program from Dodge. However, engineers knew that Baker would likely break the 200 mph closed circuit speed barrier during his runs that day, as it had been nearly snapped in recent attempts. To ensure any records went down in the official history books, chief NASCAR timer and scorer Joe Epton brought his timing equipment to Talladega to track Baker.
Despite heavy rains the night before, the track dried up by mid afternoon, allowing the testing to move forward. Baker was glad, as he was ready to head to the fishing hole after waiting around all day. With Epton's tools ready to record, Baker jumped in the driver's seat of his '69 Dodge Charger Daytona.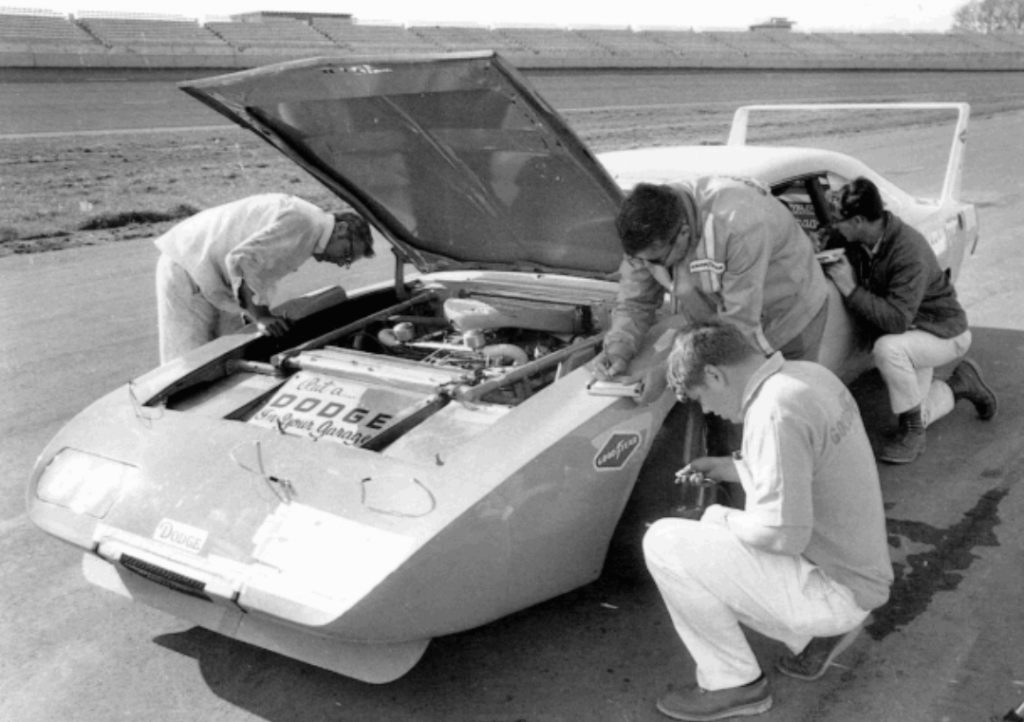 Dodge Daytona hits 200 mph
After hitting speeds around 195 mph, Baker found his groove. On the 30th lap of testing, he recorded a lap speed of 200.096. He broke the barrier. He would officially be known as the first person to break the 200 mph mark on a closed track. The team flagged Buddy to share the good news. After a short celebration, they sent him back out on the track, as engineer Larry Rathgeb reminded him, today he was a test driver for the Daytona program. By the end of the day, Baker bettered his speed twice. He ultimately recorded a speed of 200.447 MPH.
Baker later recalled, as written in, Flat Out and Half Turned Over – Tales From Pit Road with Buddy Baker, "Dodge picked me to run the first official 200 mph lap at Talladega. We had all run 200 mph before, but not officially. When they did pick me to be the one, there was a lot of bellyaching from the rest of the guys driving Dodges. We got a lot of press. It wasn't a big deal for me back then, but it became a big part of my life."
Source: Cotton Owens Garage
Original video of the record setting run: