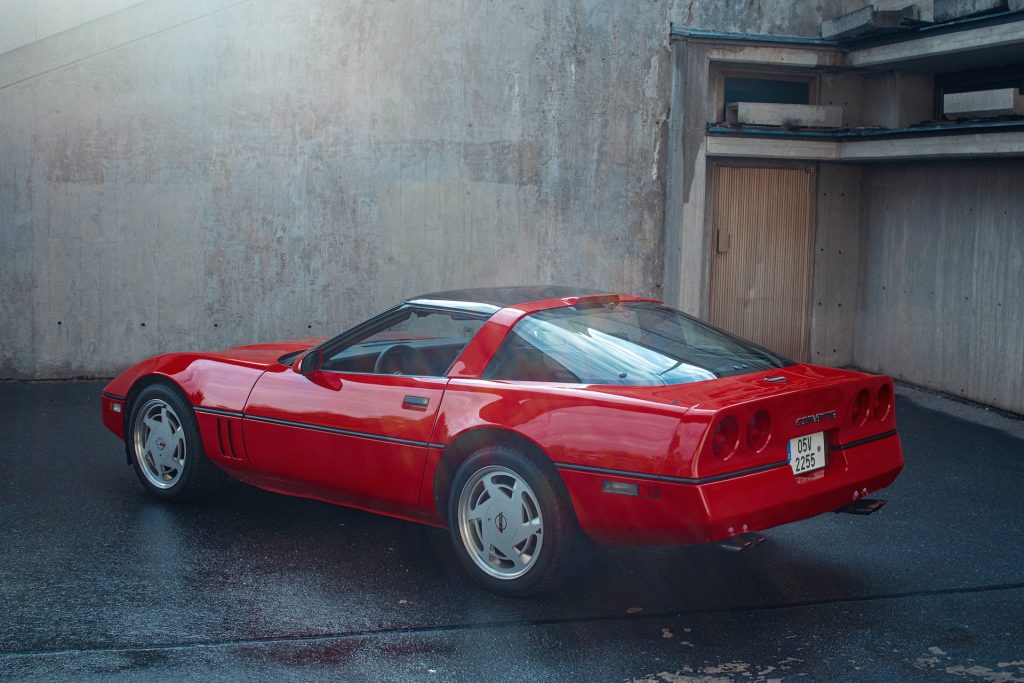 The C4 Chevrolet Corvette, which debuted nationally on this day in 1983, marked a significant turning point in the evolution of the iconic sports car. Designed by Dave McLellan, who replaced Zora Arkus-Duntov as Chevrolet's chief designer in 1975, the C4 Corvette featured a different chassis than the previous C3 models, as well as molding plastics instead of fiberglass for its body panels and bumpers. It also boasted a more streamlined style and reintroduced the convertible after an 11-year hiatus.
One of the most notable changes in the C4 was its departure from the classic "Stingray" design of earlier Corvettes. The C3 had been inspired by the sleek body of the shortfin mako shark, with a sporty, swooping front and "sugar scoop" roof treatment. The C4, on the other hand, had tighter, more understated proportions that downplayed its sports car lineage. Instead, it embraced a more futuristic sensibility.
C4 Corvette construction
In contrast to earlier Corvettes, which had a body-on-frame construction, the C4 was built with a uniframe. This combined critical elements of the car, such as the windshield frame, into one welded unit. The C4 also replaced the coil springs in the C3's front suspension with a much lighter transverse fiberglass mono-leaf spring. Finally, instead of the T-tops of its predecessors, the C4 featured targa tops.
Despite a year-long delay due to quality issues, the C4's overhaul of the Corvette was a financial success, with sales figures for the line of cars doubling after the C4's release. A total of 51,547 C4 Corvettes sold for the 1984 model year for around $21,800 each. Buyers appreciated the car's modern amenities, such as the instrument cluster with a digital LCD and its 16-inch 50-series Goodyear Gatorback tires.
The 1984 model also featured the small-block L83 V8 engine from the 1982 Corvette, which included the short-lived throttle-body Cross-Fire fuel injection. It put out 205 horsepower and 290 foot-pounds of torque. Today, well-maintained C4 Corvettes, which remained in production through 1996, are some of the most affordable Vettes on the market, with some driveabile units selling for as low as $6,000.