We're starting a new feature called Fast 5 Friday where we'll seek out great deals for cheap classics around the USA and beyond. Maybe we'll do themes, maybe we won't. Anyway, here's a few sweet project cars for sale under $5,000.
1. 1963 Pontiac Grand Prix – $2,000
Talk about deals! Ok, supposedly you get what you pay for, but for two grand you're getting quite a bit. This 1963 Pontiac Grand Prix for sale on Craigslist near Spokane, WA, is equipped with a 389, an automatic transmission and power brakes, power steering and even a power antenna! What else could you want. Well, it hasn't ran since 2000, but in the grand scheme of things, that's not that long. The interior is a bit rough too, and there's plenty of rust to go around, but with such a low starting point, there's a good chance someone will save this old beast.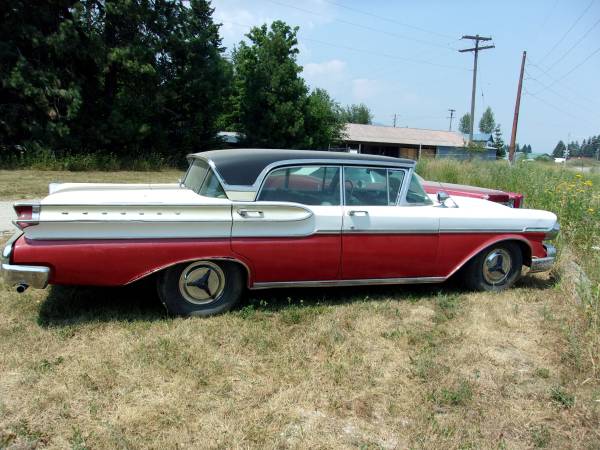 2. 1957 Mercury Turnpike Cruiser – $3,500
Hot dang, this is a fine 50's cruiser, I mean, it even says it in the name. Best yet, it runs, sort of! The seller of this 1957 Mercury Turnpike Cruiser for sale on Craigslist in Central Washington State reports that it will move under its own power, at least on to the trailer that should take it to its new home. That's good news! There is mention of some rust and a broken windshield, but a replacement is included. The car looks to be a good 15 footer, even on the inside. For the price, it's hard to find an excuse if you got the means. Heck, the seller even takes trades! What do you have to offer?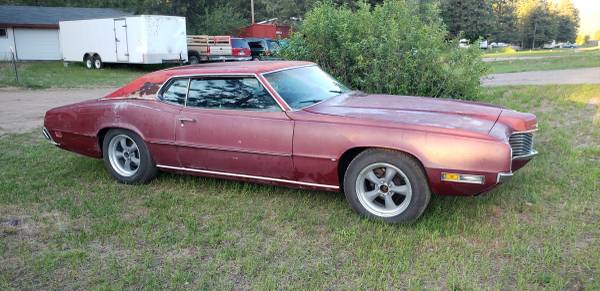 3. 1970 Ford Thunderbird – $4,000
Over the years Ford's Thunderbird seemed to be made of clay, as it had so many different variations. Honestly though, this era, along with the first gen, is among my favorites. If you're on the hunt for a running and driving 1970 Ford Thunderbird for sale that won't break the bank, this may be the one. Listed on Craigslist in Missoula, Montana, the seller appears to have done a lot of work to it already, going through the fuel system, replacing the alternator and water pump and a bunch more – check out the ad, but it's obviously not perfect. Be prepared to tackle some electrical issues and some rust. Or, whatever, just drive it.
4. 1966 Jaguar S-Type – $3,500
The seller of this right hand drive 1966 Jaguar S-Type for sale on Craigslist near Oklahoma City claims it is one of just 600 on the Jaguar registry. Is that because of the 3.8 litre engine? I have no idea, I don't know anything about these cars. But this is one of those cases where rare doesn't always mean valuable. They had purchased it to try and freshen it up and ship it back to the UK in hopes of making a buck though, but they only got so far as getting it off the trailer at their shop. If I interpret the ad right though, it runs, drives and stops, which is nice bonus at this price. Even the interior looks fairly complete. If you're into English project cars, this looks to be a go.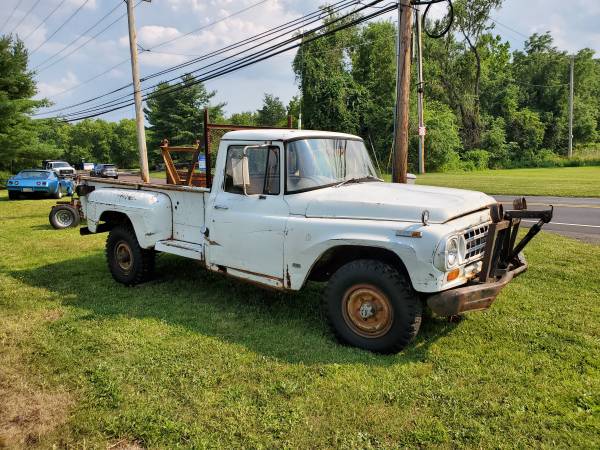 5. 1968 International Harvester – $4,550
Sometimes I wonder how people come up for the prices they do on their project cars. In any case, this 1968 International Harvester for sale on Craigslist near Richmond, VA will set you back $4,550. The good news, it's got a V8 and a 4 speed. The bad news, it hasn't been on the road in years. The indifferent news, it turns over but won't fire. At least it isn't stuck! This old 4-wheel-drive truck will need a bit of work, but it'd be a handsome example of a late 60s truck once complete. Or, if you need a work rig and are handy with mechanics, this could be a cool driver as is after a fair amount of wrenching. What would you do with it?
There's plenty of barn finds and other cool project cars still out there, you just gotta keep hunting. Be sure to subscribe to our newsletter on the homepage, as we'll start doing that someday.