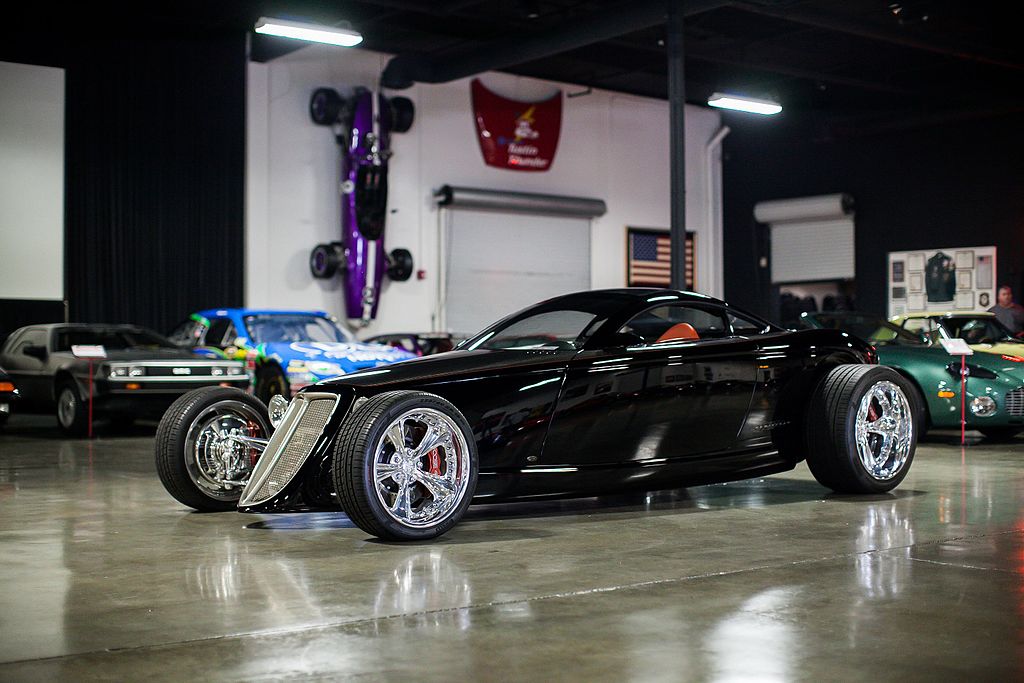 Famed automotive designer and hot rod builder Chip Foose was born on this day in 1963. His career in the custom car industry started at his father's shop, Project Design, in Santa Barbara, California. Inspired by former Ford and Tucker designer Alex Tremulis, Foose began attending the Art Center College of Design in 1982. He stopped taking classes two years later to work for Clenet Coachworks before completing his education in 1990. The rising star soon found he was the pick of the litter.
Following graduation he started working part time for Boyd Coddington and Sterenberger Design. It was in this era he drew the first version of the Hemisfear, which influenced the design of the Plymouth Prowler. After being recruited to work for J Mays at Ford, Coddington made him an offer he couldn't refuse. Foose accepted a full time job with Boyd and started working his way up the ladder. Chip earned design credit for some of the most famous cars to come out of the shop, including the Boydster and Boydster II. After becoming president of Hot Rods by Boyd the company faced bankruptcy due to trouble with Boyd's wheel company. He took the opportunity to start his own shop, Foose Design, first established in Orange, California.
Chip Foose Awards
After rebuilding the Boydster II into 0032 and winning the the America's Most Beautiful Roadster (AMBR) trophy, Chip Foose moved his company to Huntington Beach by 2000. His builds began receiving more and more trophies, leading to a TLC documentary. The special's success culminated in the release of Overhaulin', starring Foose and his team. The show centered on building custom cars for unsuspecting owners. Foose's career has earned him four Ridler Awards, seven Goodguys Street Rod of the Year Awards, and eight Most Beautiful Roadster Awards, among numerous other accolades.