So the new Jeep Gladiator is a bit out of your price range? Here's a better option, anyway, a 1974 Jeep J10 with the Pioneer package that can be found on Craigslist near Bozeman, Montana, check out the link below. Sure, there's no room for the whole soccer team, but it does have a rifle rack and I'm sure your dog will love riding in the bed. With a hair over 80,000 original miles on the clock and in current ownership of an 80 year old gentleman, this Jeep truck is sure to possess a few other goodies, such as minimal rust and the cleanest headliner of any 50 year old vehicle I've ever seen. That counts for something, right? Let's take a closer look at this running, driving V8 Jeep for sale.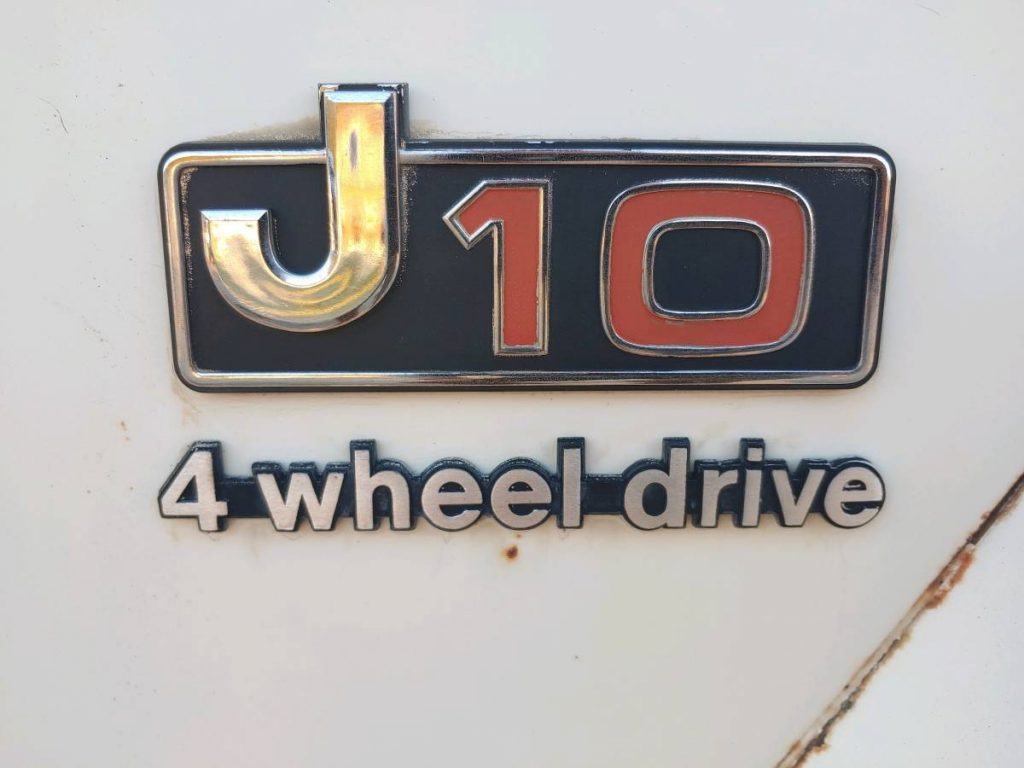 In 1974 Jeep, then owned by American Motors, pumped out 15,524 J-Series trucks, which included the J10 and higher load capacity J20. The series would remain in production through 1987 with production numbers dwindling to just over 1,000 units in its final year. That makes this barn find Jeep truck for sale on Craigslist a relatively rare beast. Plus, this one really checks all the boxes: 4×4, sweet two tone paint and the Pioneer package adds a wood grain dashboard.
1974 Jeep Interior
The inside of this J10 Jeep truck appears to be quite clean. Sure the seat has its rips and fade, but the carpet is still present and seriously, look at the headliner. Is that original? I don't know, but it's blowing my mind. The door cards are in great shape and the dashboard really shines. I love the push button air controls. The font of the dash instruments is absolutely period perfect. I could be sitting in this Jeep and still feel like I am riding a horse through the Old West.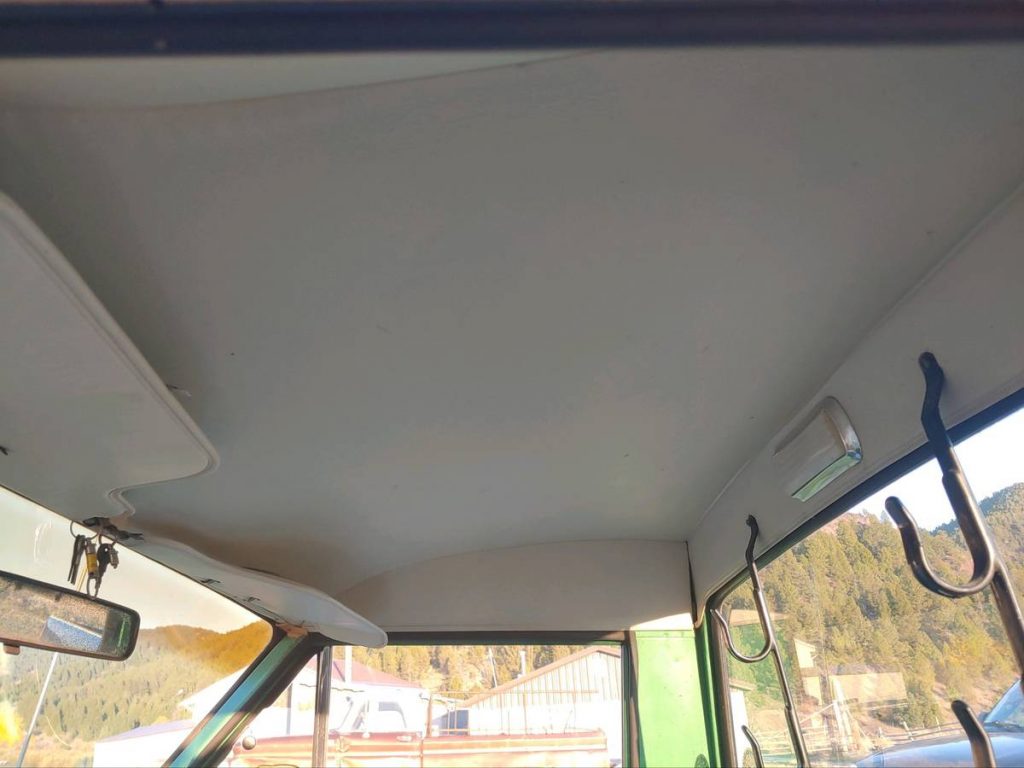 The color combo, inside and out, is a 1970s dream come true. What's better than puke green and wood? The chrome and carpet accents are really doing it for me. It seems, if restoration is on your mind, the only real interior work that needs to be done, as mentioned above, is fixing the seat. Chances are you're not going to be pulling another Jeep bench seat in these colors out of the junk yard. However, a quality upholstery shop will be able to return it to its former glory.
1974 Jeep Truck Body & Exterior
It's not hard to notice the few flaws while taking a digital walk around the outside of this rig. The faded paint, the rust spots, the dings and dents, but heck, that's what give this truck character! To be honest, there's not a whole lot that needs to happen, if anything, to the outside of this truck. It's ready for work and play as is. I'm really loving the green, so I'd hold onto that. To whoever buys this truck, please don't respray it. Of course, if you are really going all out, fixing the rust and all that, it'll end up stripped, which is understandable. The bed could certainly benefit from bedliner.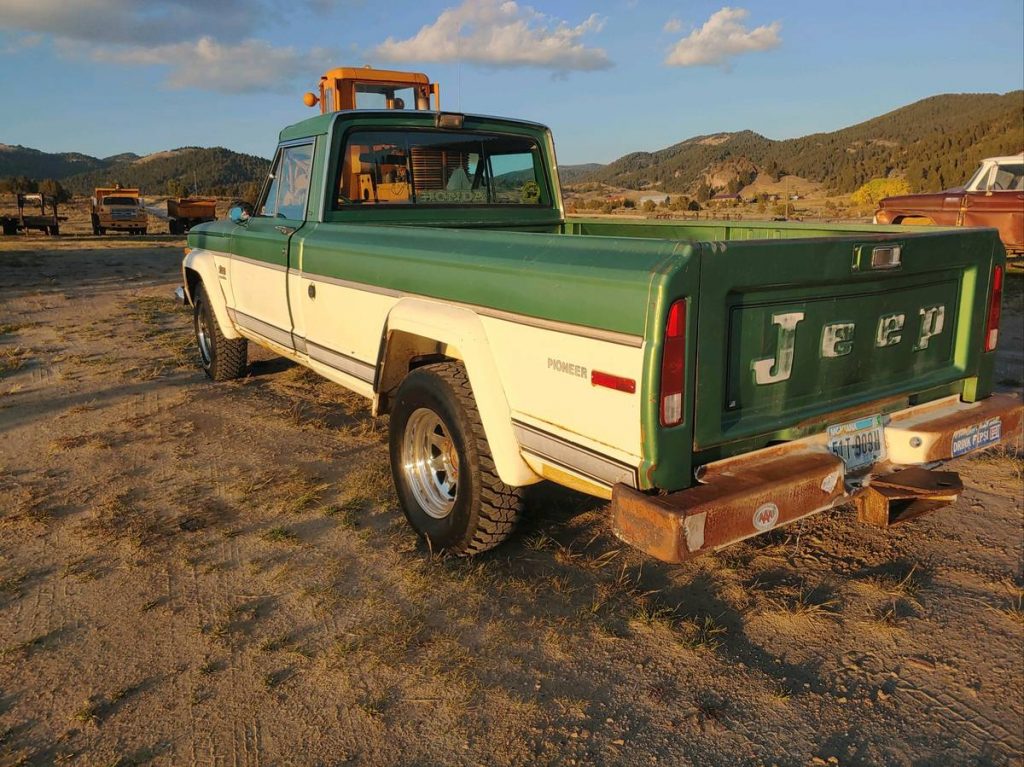 Under the Hood
This Jeep does have a V8, but which one is not clear. In 1974 these could be had with the AMC 360 or the AMC 401. If it's the former, it'd be putting out 175 hp and 245 lb⋅ft of torque. Hopefully it has the latter, as it would increase power to 330 hp and 430 lb⋅ft of torque. Either way, it's connected to an automatic transmission and a 4×4 set up.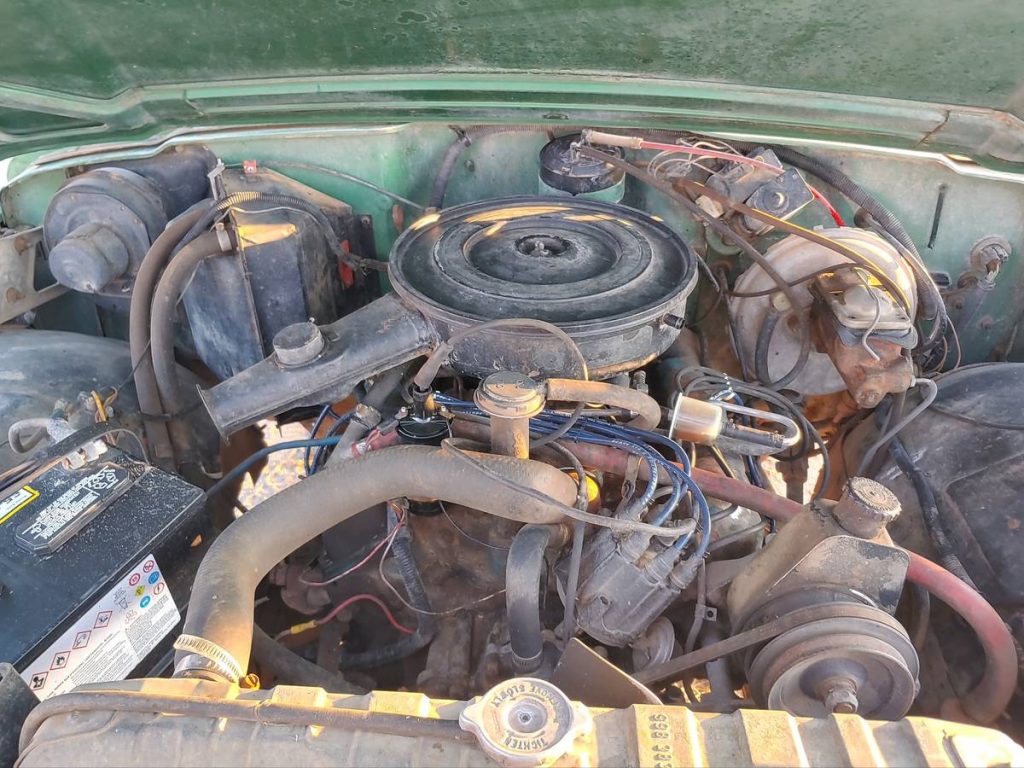 The seller claims this 4×4 Jeep truck on Craigslist is ready to roll as is, and that's exactly what I would do with it. This is a heck of a lot of fun for just under $6,000. It seems like all the good, affordable classic cars and trucks come out of the Great Plains region. If you bring this truck home, be sure to let us know. We'd love to see it in action.