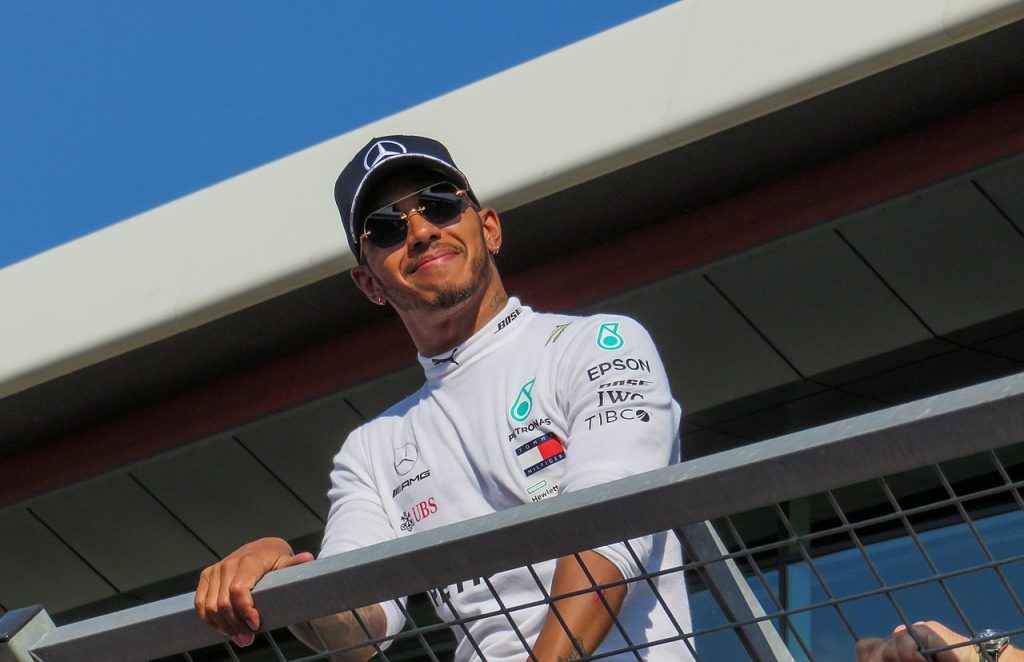 On this day in 2006 McLaren announced it had selected 21-year-old to be its next Formula One driver. As a rookie, Hamilton would race along side F1 World Champion Fernando Alonso. Lewis Hamilton's first F1 win would come at the 2007 Canadian Grand Prix, which was only his sixth race. The very next year he would secure his first F1 World Championship. It came down to the last race of the season, truly the last lap, when Hamilton was able to move up to fifth place to secure the championship by one point over favorite Felipe Massa.
In all, Hamilton has won 103 races of 310 starts (he has won 1/3 of all Grand Prix races he has entered!), earning himself seven Driver's Championships. Beyond his 2008 win with McLaren, a move to Mercedes in 2013 would net him wins in 2014, 2015, 2017, 2018, 2019, 2020. At seven, he is tied for most all time with Michael Schumacher. In 2022, Hamilton failed to record a pole position or a win in a single season for the first time in his career.
Read the original McLaren press release about Lewis Hamilton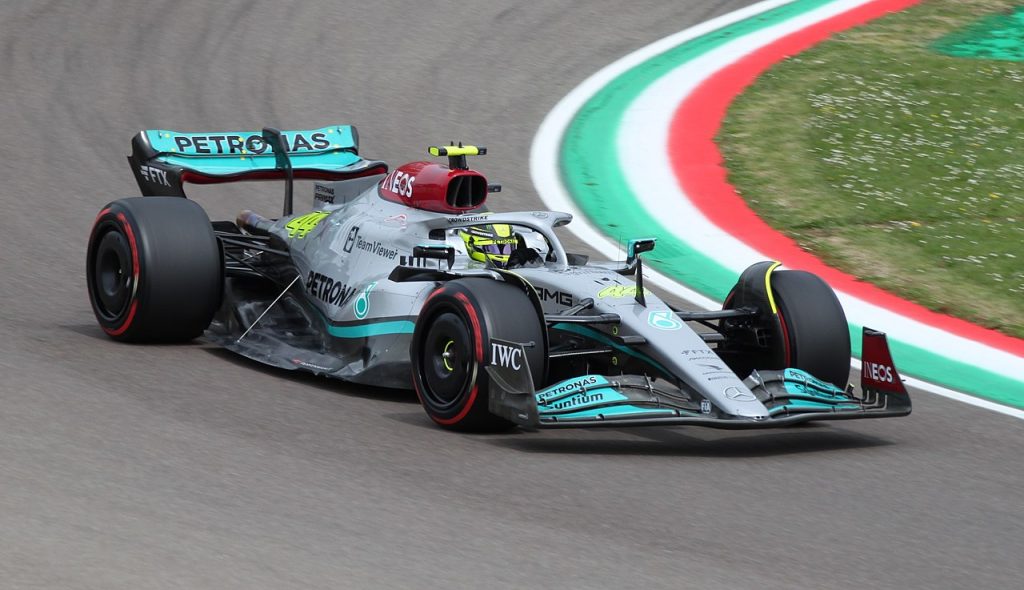 LEWIS HAMILTON JOINS FORMULA 1 WORLD CHAMPION FERNANDO ALONSO AT VODAFONE McLAREN MERCEDES
Friday, 24th November 2006: Long-term McLaren and Mercedes-Benz protgee Lewis Hamilton has been confirmed as a Vodafone McLaren Mercedes racing driver and will make his debut at the opening round of the 2007 Formula 1 World Championship in Australia. 21-year-old Lewis will join World Champion Fernando Alonso racing the Vodafone McLaren Mercedes MP4-22 during the 2007 season with both Pedro de la Rosa and Gary Paffett continuing as test drivers.
The 2006 GP2 Champion, who also dominated the 2005 F3 Euro Series in a Dallara Mercedes winning 15 out of 20 races, will recommence his testing programme and the team's preparations for the 2007 season next week at the Circuit de Catalunya, Barcelona.
"It's a dream come true," said Lewis. "To be racing in Formula 1 with McLaren has been the ultimate goal for me since I was very young and this opportunity is a fantastic way to end what has been the best year for me. I have grown up with McLaren and Mercedes and wouldn't be where I am today without their continued support and guidance. However I'm aware that this will be a challenge and I know that there will be a lot of attention on me. However the team has told me just to relax, do the best I can and enjoy the opportunity. I will work hard to get good results."
Pedro de la Rosa will revert to his role as test driver for the team. Pedro has been racing for Team McLaren Mercedes since the 2006 French Grand Prix in July and achieved a number of points-scoring performances as well as a podium finish at the Hungarian Grand Prix.
"I have really enjoyed the opportunity to race for Team McLaren Mercedes for the last eight races of the 2006 season," commented Pedro. "However I have always been aware that the team might decide to give another driver the same opportunity, so the fact that Lewis will be in the car comes as no surprise. Obviously I would have preferred to race myself but also understand why the team has decided to put Lewis in the car. I wish him all the best and look forward to continue working with him."
Gary Paffett will continue in his role with the team working on the test and engineering programme alongside Lewis, Fernando and Pedro.
"I am delighted to be remaining with the team, it is a fantastic racing organisation and I am looking forward to working with my fellow teammates on our 2007 Championship challenge," said Gary Paffett. "As with any driver, there is always a desire to be racing in Formula 1, however this was not possible. We had a number of other opportunities available and have decided that this was the strongest option. I would like to congratulate Lewis on today's announcement."
"Since 1998 Lewis has formed an important part of our long-term strategy and we are pleased that we are able to help him take another step and achieve his dream of becoming a Formula 1 racing driver," said Ron Dennis, Chairman and CEO, McLaren Group. "Pedro has done an outstanding job for us this season but we felt it was the right time to provide Lewis with this opportunity. It's obviously going to be the biggest challenge of Lewis's career so far but it's one that we are sure he will be able to meet. He is coming into the paddock for the first time as a Formula 1 racing driver and will have to familiarise himself with the pressures of a Grand Prix weekend. However the confidence we have in Lewis's abilities and talent is clear from our decision to give him the chance."
Norbert Haug, Vice President, Mercedes-Benz Motorsport commented how "Lewis is a gifted driver who proved his talent with two consecutive title wins – 2005 in the Formula 3 Euro Series in a Dallara Mercedes and this year in the GP2 Series. McLaren and Mercedes-Benz have supported Lewis already for nine years. He was half as tall as he is today when he started in karting. It's clear that Lewis has less experience in comparison to the other 21 Formula 1 drivers in Grand Prix cars. However extensive tests during the coming months will prepare him for his first season – I am very glad that a guy like him gets his deserved chance."
Lewis has been involved with the McLaren and Mercedes-Benz Young Driver Support Programme since its inception in 1998. He moved through the ranks of karting winning various Championships including the 'McLaren Mercedes Champions of the Future' karting series in 1998. Lewis dominated the 2003 British Formula Renault Championship winning 10 out of the Championship's 15 races. In 2004 Lewis competed in the prominent Formula 3 Euro series with Manor Motorsport, powered by Mercedes-Benz engines. In 2005, Lewis dominated the F3 Euro Series Championship, in a car powered by Mercedes-Benz. On 8th September 2006 Lewis won the GP2 Series Championship with the ART team at Monza in Italy, winning five out of 22 rounds, and on Wednesday 13th September Lewis tested the Team McLaren Mercedes Formula 1 car for the first time at the Silverstone circuit in the UK.