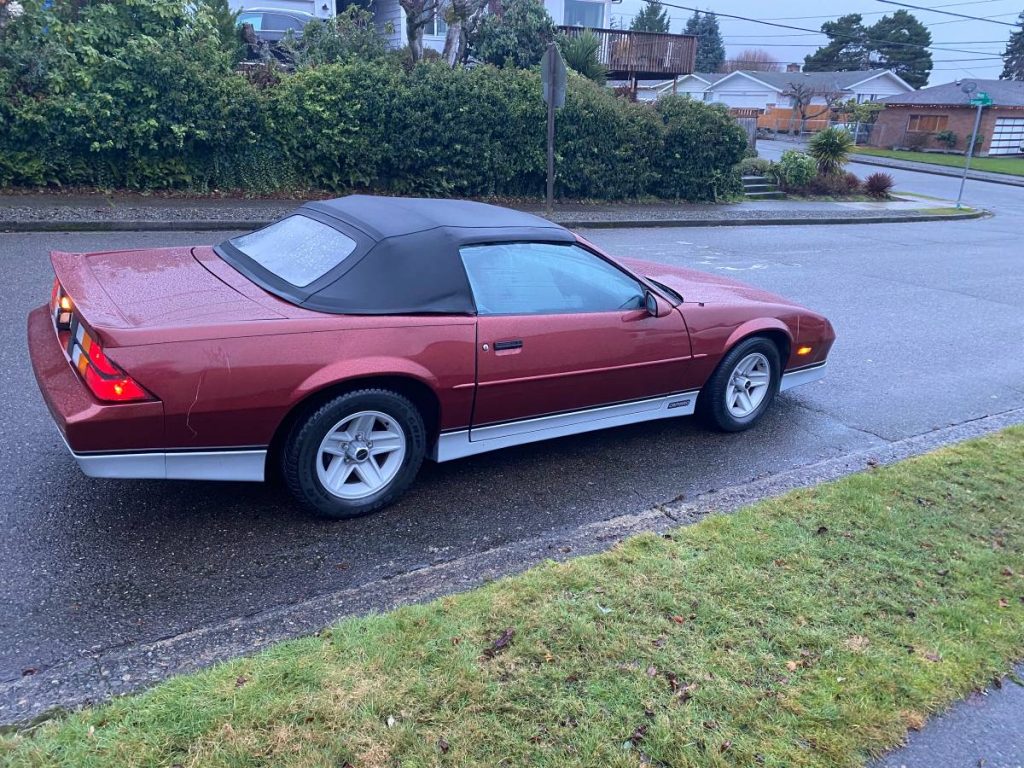 It's no IROZ-Z, but this 1988 Chevy Camaro for sale on Craigslist in Tacoma, Washington sure stands out in a crowd. While a lot of the vehicles we feature on this site need a little TLC, this one just needs someone to put the pedal to the metal. While you may have to wait a few months to drop its top, this third generation Chevrolet Camaro appears ready to rip. At a hair under $5,000, this seems to be a steal of a deal. Hurry though, this Camaro convertible was listed less than an hour ago.
1988 Camaro Engine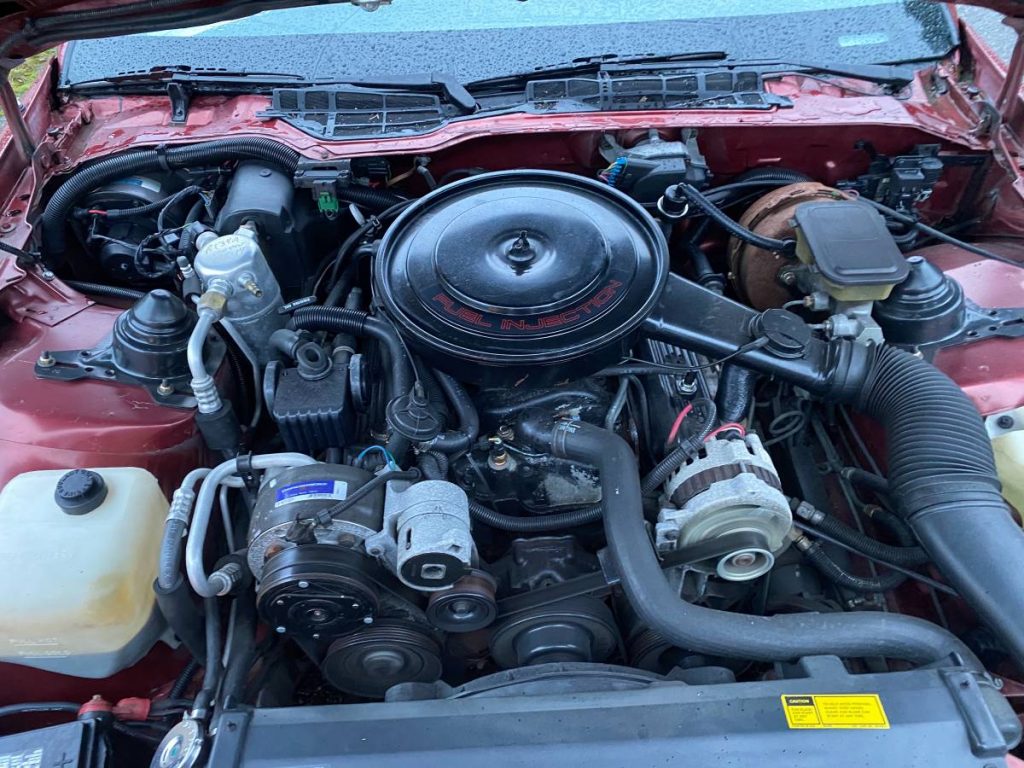 Under the hood is a transplanted, fuel injected 305 V8 that the seller claims has less than 50,000 miles on it. If it is original spec, it would put out about 195 horsepower, connected to an automatic transmission. Aside from that, they don't offer any additional information regarding the mechanics, at least directly. What they do say is that it runs and drives like new. That's quite a claim for any vehicle of this vintage, but it isn't impossible I suppose. As mentioned, this Camaro for sale is equipped with an automatic transmission. While a manual is more desirable for most buyers, myself included, it doesn't turn me off with this car.
1988 Camaro Convertible Top, Body & Interior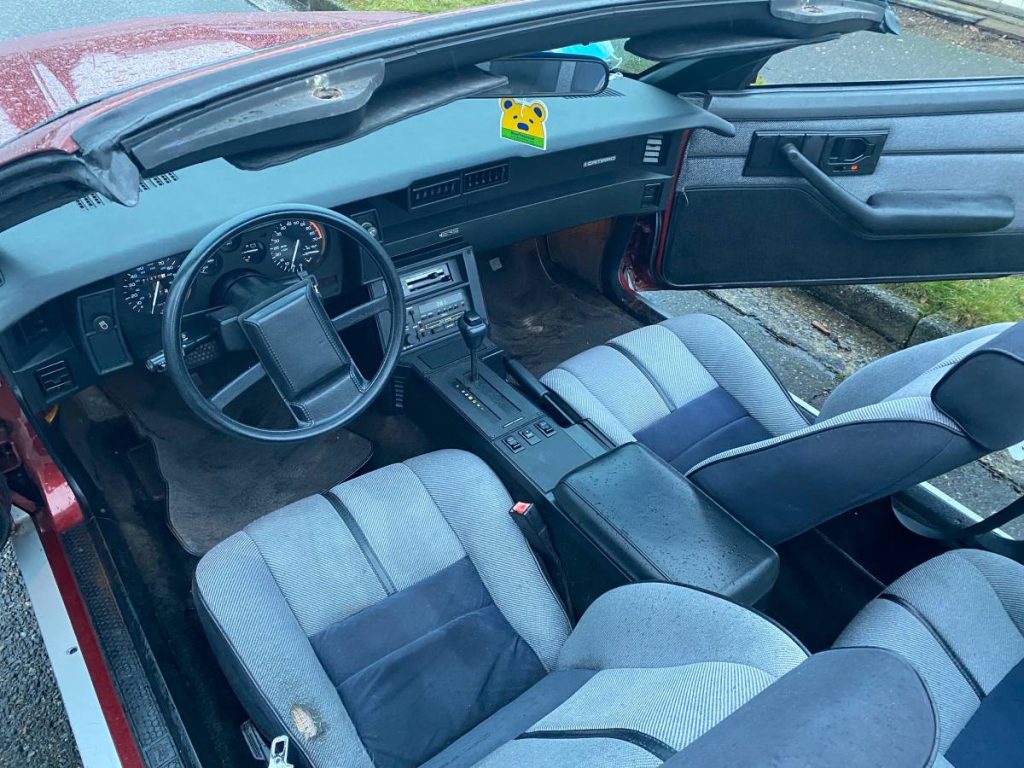 This car looks pretty clean in the photos, inside and out. The seller does mention " little bombs dents on passenger side got a few ribs in the front bumper passenger side." Anyone care to fill me on in what a bombs dent is? They also mention that the top is rip free, but no word on if it leaks or not. However, they do have it out in the rain in the photos, so that's a good sign, right?
The interior is in good shape as well. In the pictures we can spot a rip on the driver's seat, but that's really the only visible blemish. The door cards look great, the center console is present and shows well and the rear seat also appears in like new condition.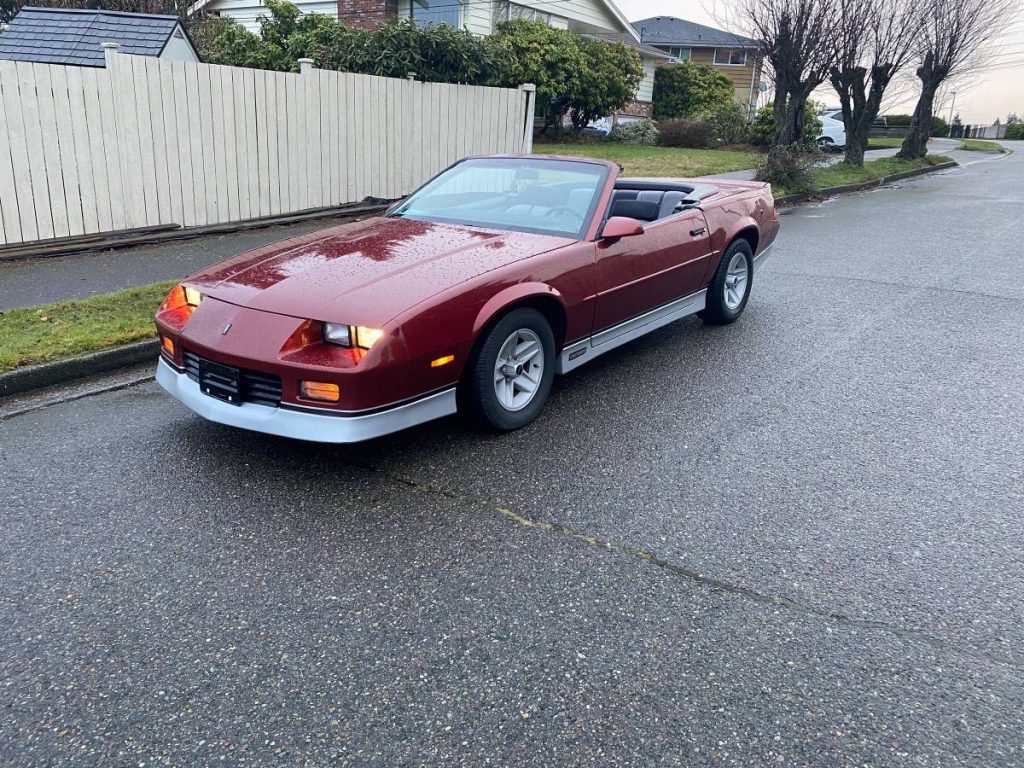 This red and gray Camaro for sale looks awesome! With rising values, this may be a great entry into the collector car marketplace. Better yet, make it a driver! If this car ends up in your garage are you going to put miles on it in the summer or every single day? Come on, drive it! Drive it! Do it!