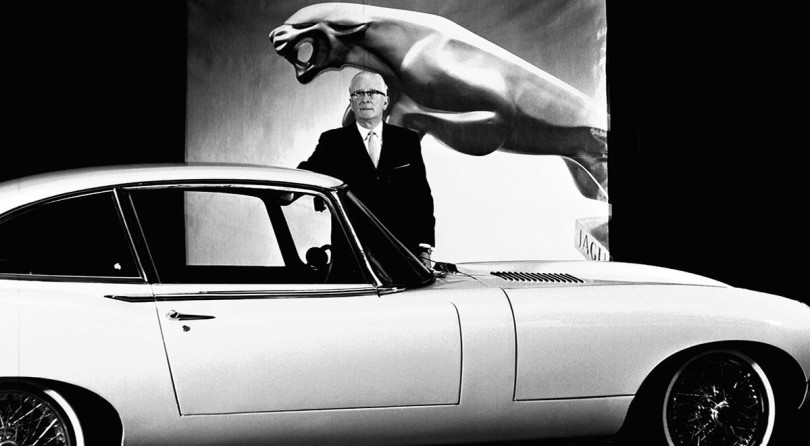 William Lyons was a visionary and a true pioneer in the automotive industry. Born in Coventry, England in 1901, Lyons had a passion for cars from a young age. He started his career as a motorcycle sidecar manufacturer in the 1920s, but it was his creation of the Swallow Sidecar Company in 1922 with William Walmsley that would lay the foundation for his future success.
Lyons's company produced sidecars for various motorcycle manufacturers. However, his innovative designs and attention to detail set his products apart from the competition. Knowing he had something special on his hands, he ushered the Swallow Sidecar Company into the automobile industry. As Swallow was commonly known as SS, he changed the name of the automaker to Jaguar Cars Ltd so it would not be confused with the Nazi SS.
Under Lyons's leadership, Jaguar quickly became known for producing stylish and high-performance vehicles. As a hands-on leader, he involved himself in the design and engineering of every car the company produced. This level of attention to detail is what made Jaguar stand out in a crowded market and earned the company a reputation for excellence.
William Lyons and postwar Jaguar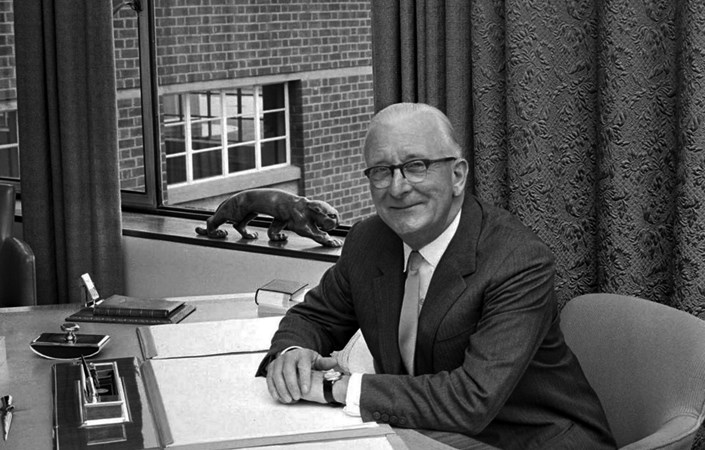 Despite the challenges posed by World War II, Lyons remained steadfast in his commitment to building the best cars possible. After the war, Jaguar's success continued to grow as the company expanded its product line and became a leader in the luxury car market. Lyons was not only a talented businessman but also a skilled marketer. He understood the importance of creating a strong brand identity. This led to a tireless effort to establish Jaguar as a symbol of luxury, performance, and style. Despite his many achievements, Lyons never lost sight of what was truly important in life. He was a humble man who always put his family and employees first, and he was deeply committed to giving back to the community.
William Lyons passed away in 1985, but his legacy lives on. Today, Jaguar remains one of the most prestigious car brands in the world, and Lyons's vision and passion continue to inspire generations of automotive enthusiasts. In conclusion, William Lyons was a true innovator who revolutionized the automotive industry. His unwavering commitment to excellence, combined with his passion for design and engineering, made him one of the greatest automotive visionaries of all time.
5 Important Jaguar Cars
Throughout the history of Jaguar it has produced a number of exceptional vehicles. In this article we take a quick peek at 5 of the most influential postwar Jaguars to ever hit the market.
Jaguar XK120 (1948-1954)
The XK120 was the first sports car produced by Jaguar after World War II. It set the standard for all those that would come after it. With its sleek design, powerful engine, and excellent handling, the XK120 quickly became one of the most sought-after sports cars of its time.
Jaguar E-Type
The E-Type, or XK-E, is considered by many to be one of the most beautiful cars ever built. It was a true sports car with a top speed of 150 mph. It's gorgeous design has stood the test of time and is among the most collected Jaguar models today.
Jaguar XJ (1968-2019)
The XJ is a luxury saloon car remained in production for more than 50 years. Over that time it received many updates, but the XJ remained true to its roots. It continued to offer luxury, comfort, and performance in equal measure.
Jaguar XJS (1975-1996)
The XJS was Jaguar's grand tourer and replaced the E-Type. It was a luxurious and powerful car that was popular with customers looking for a high-performance, comfortable car for long-distance driving.
Jaguar XF (2007-2015)
The XF was a game-changer for Jaguar. It was a bold, modern, and stylish car that challenged the perception of what a Jaguar should be. The XF combined the traditional elements of Jaguar design with modern technology, and its success was a key factor in the revival of the brand in the 21st century.