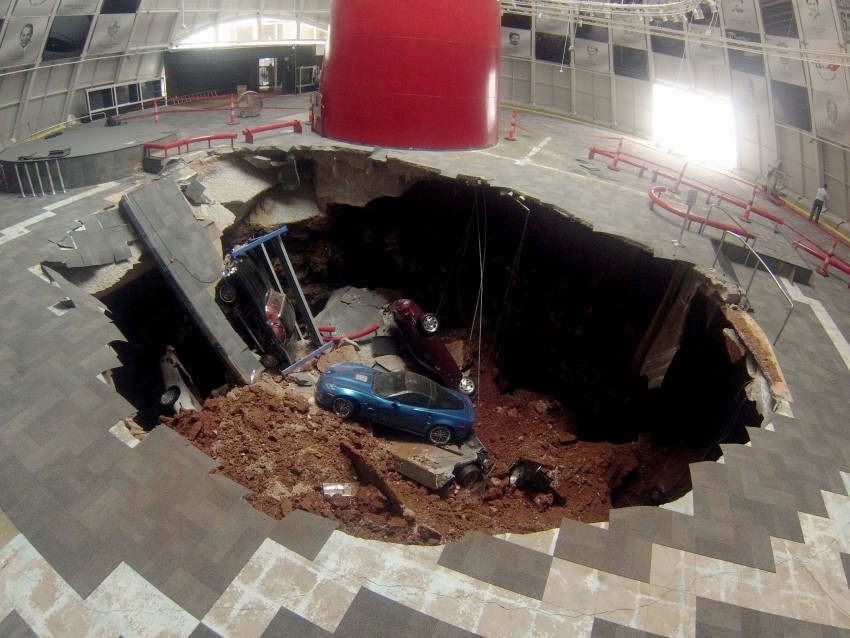 The Bowling Green, Kentucky GM plant has been pumping out Corvettes since 1991. Just a quarter of a mile away from the plant is the National Corvette Museum, home to some of the most rare and iconic Corvettes ever built. It was there, on this day in 2014, that Mother Nature started her own collection of Corvettes when a sinkhole opened up inside the museum, swallowing eight of the prized cars.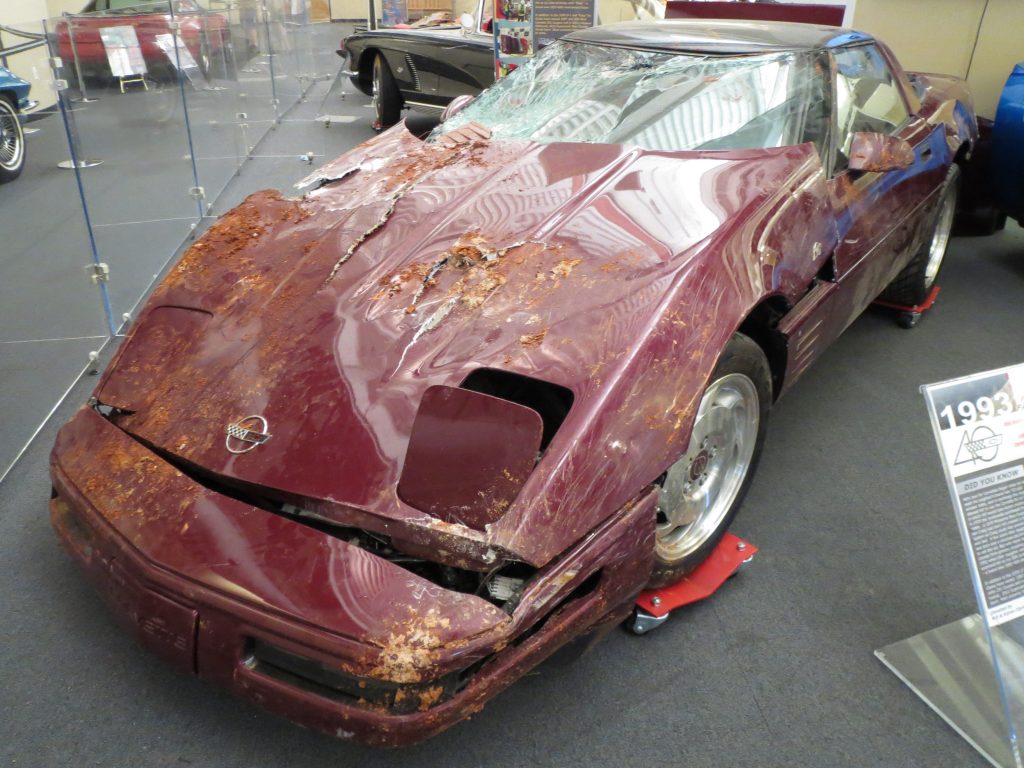 The damaged Corvettes include a 1962 Corvette, 1993 ZR-1 Spyder, 2009 ZR-1 prototype "Blue Devil," 1992 1,000,000th Corvette, 1984 PPG pace car, 1993 40th Anniversary Ruby Red, 2001 Mallett Hammer Z06 and a 2009 Corvette that was 1,500,000th ever built. Chevrolet meticulously restored the "Blue Devil" and the 1,000,000th Corvette, as well as funded the restoration of the 1962 Corvette, overseen by the museum. The other Corvettes are often on display in their damaged state.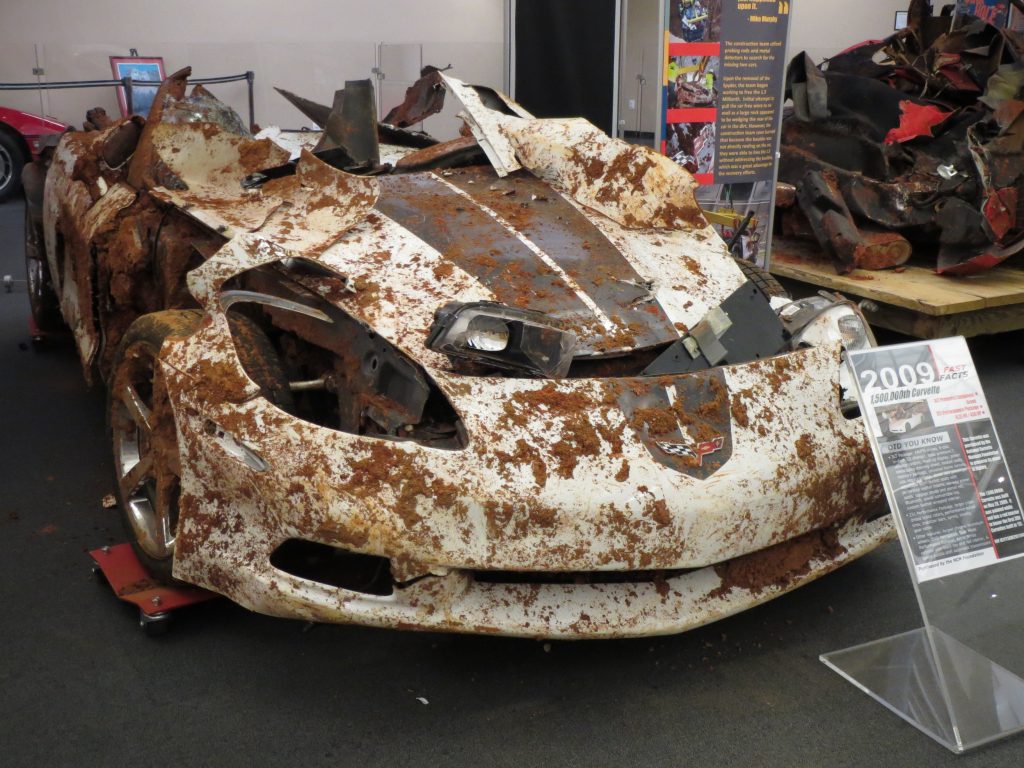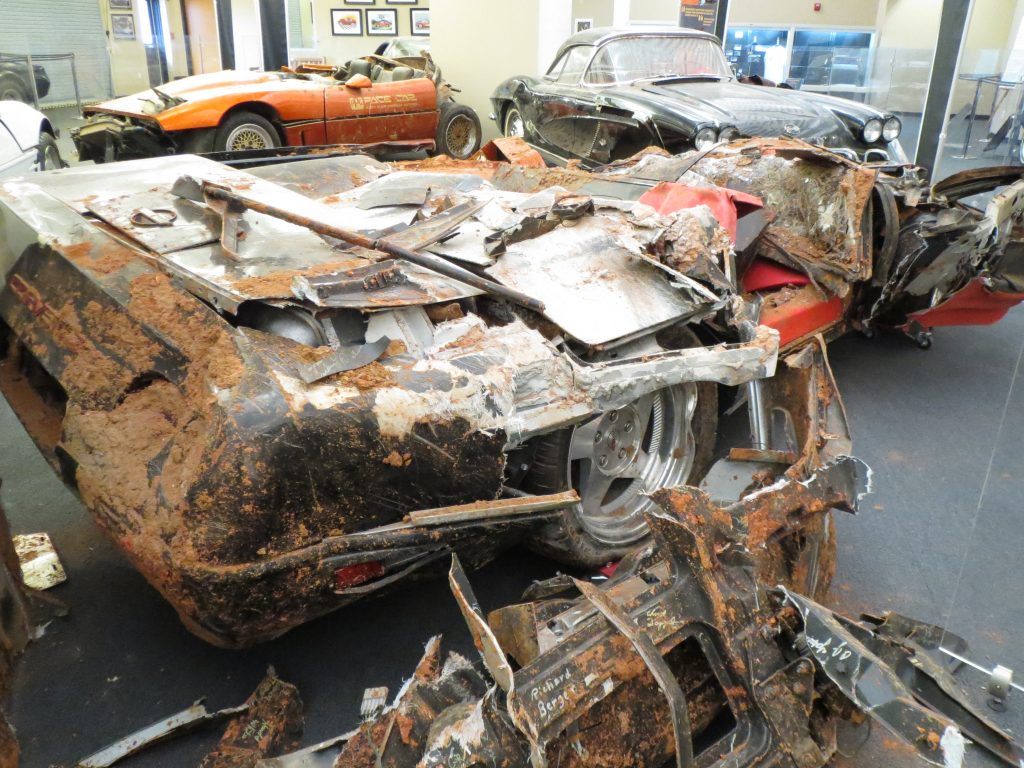 Love This Day in Automotive History? Be sure to check out our shop of cool classic car clothes!