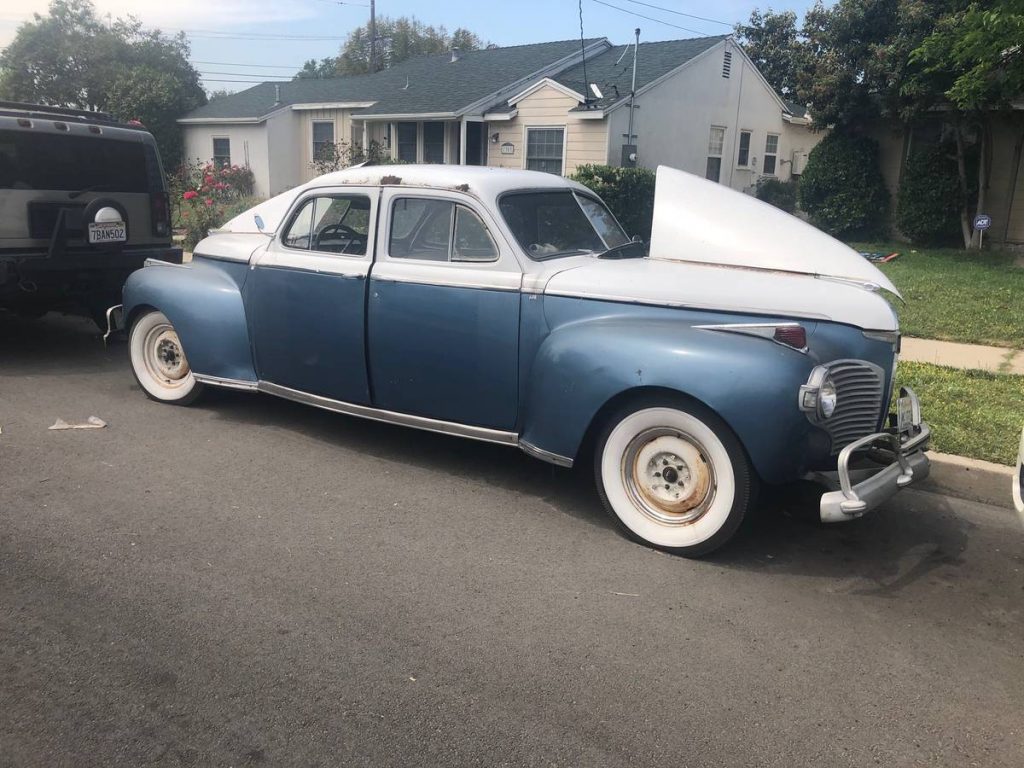 Some cars look stunning coming straight at you, while others glisten when their tail lights glow. In the case of the looks of this 1941 Dodge, it really doesn't matter which way it is going! This unique build features dual noses, steering wheels, dashboards and everything else needed to mirror its image front to rear, or is that front to front? It even has two working radios! Any way you look at it, you're sure to get a few confused gazes as you cruise down the street. It appears that confusion started long ago, assuming the newspaper clipping included in the ad (pictured below) is about the same car. More on that in a minute. If you're interested in angering fellow commuters or having a grand ole time in the parade, you can buy this 1941 Dodge "Luxury Liner Dual Nose" in Los Angeles for a cool $15,000.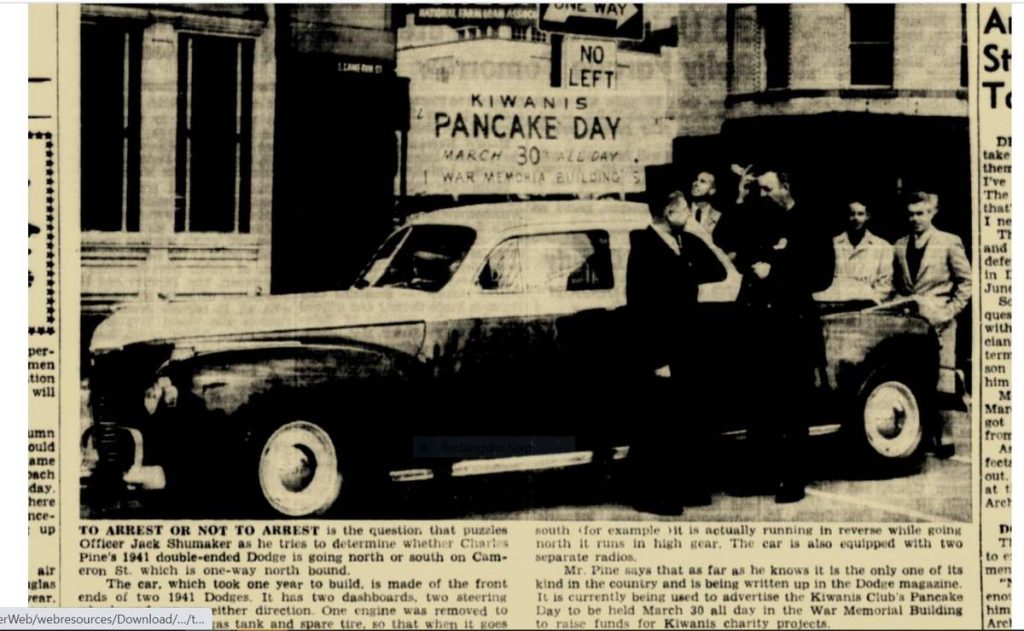 According to the newspaper clipping, a Charles Pine built this one-of-a-kind Dodge over the course of a year. If my Internet sleuthing is any good, it came out of Winchester, Virginia. At some point, a police officer pulled the car over but was unsure which direction of travel to write on the ticket. Whether that's a tall tale or a true story, this is one double feature that can't be missed.
1941 Dodge Engine & Mechanicals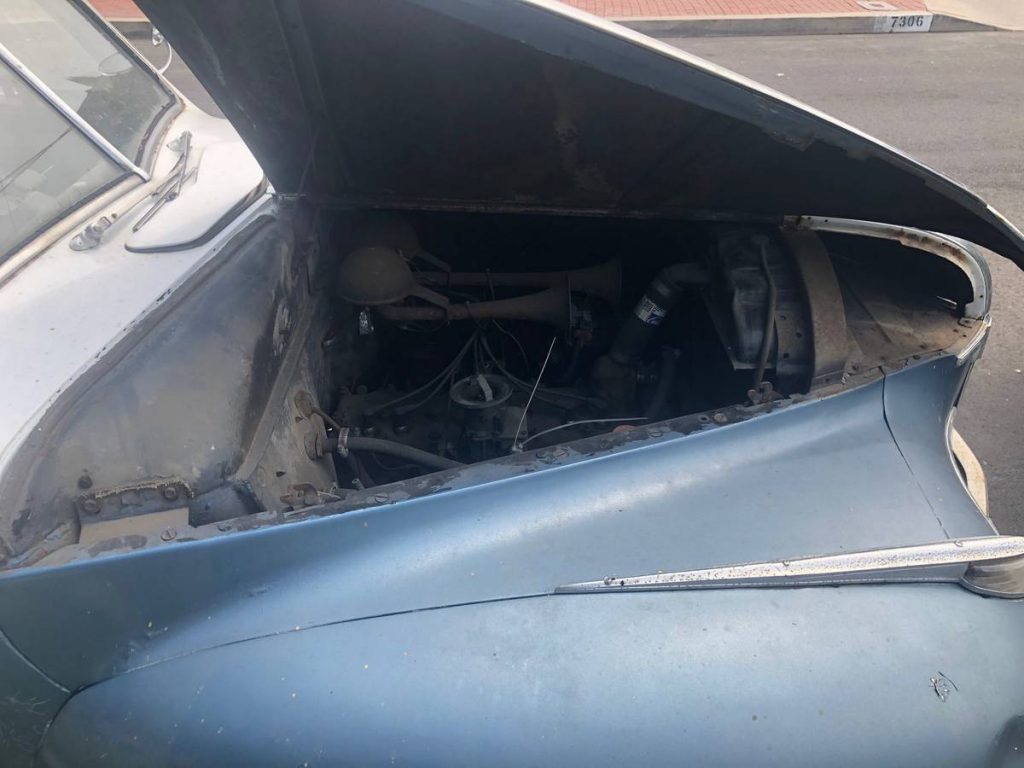 Let's clarify one thing, this wouldn't count as two cars for the price of one. Basic math tells us two halves make a whole, right? While each end may look the same, there is one primary difference. Under one hood you'll find an engine, the other, a gas tank. If the engine is original to the car it would be a 218 cubic inch flathead straight six. While the ad lists an automatic transmission, I spy a third pedal and a column shifter. More than likely, a three on the tree puts power to the wheels. The seller mentions the car starts and runs, but it needs some tender loving care to be a daily driver. Their words, not mine, but I truly hope someone daily drives this behemoth.
Obviously a ton of work went into making this vehicle look the same on both ends. While it appears relatively stock on each end, you can see how they grafted brake lights on top of the fenders, giving this car legal lighting. On top of extensive electrical and mechanical work, a ton of custom bodywork had to be done to bring this vehicle to life.
1941 Dodge Dual Nose Body & Interior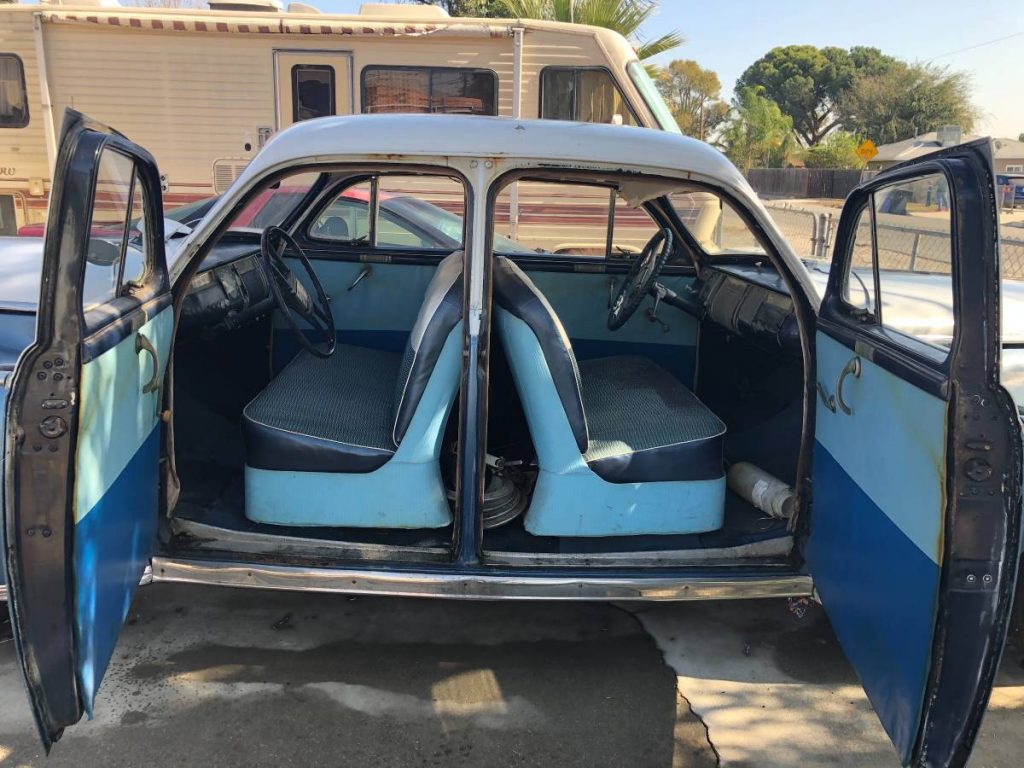 Judging by the photos, the body doesn't look to be in terrible condition. The two tone paint still has some shine to it and there is very little rust to spot. The LA sun has treated this car well. Inside, there's a bit of work to do if you want to fully revive it. One seat appears more worn than the other, so I believe that is the side it is primarily driven from. However, it may be the case this car runs in reverse from one end, according to the article. That would take some serious engineering and/or some real fancy foot work to make it go! Besides the worn seats, the paint on the dash is flaking, but who cares. This thing is a time capsule that just needs to be enjoyed.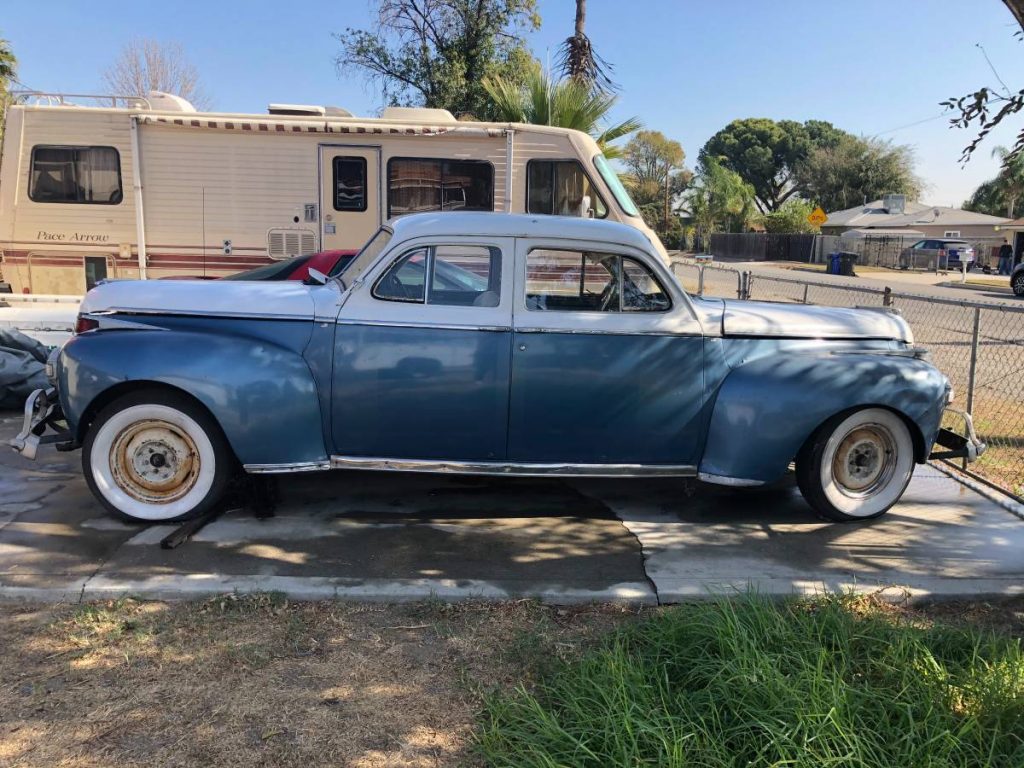 While I hope someone makes this their grocery-getter, chances are it will end up as an advertisement or parade piece. That's fine too, but like many classic cars, it sure deserves to be enjoyed by all. Is $15,000 a fair price for double nose 1941 Dodge? Well, I can't find another, so I guess it's worth what someone will pay. In the end, it's all a front.