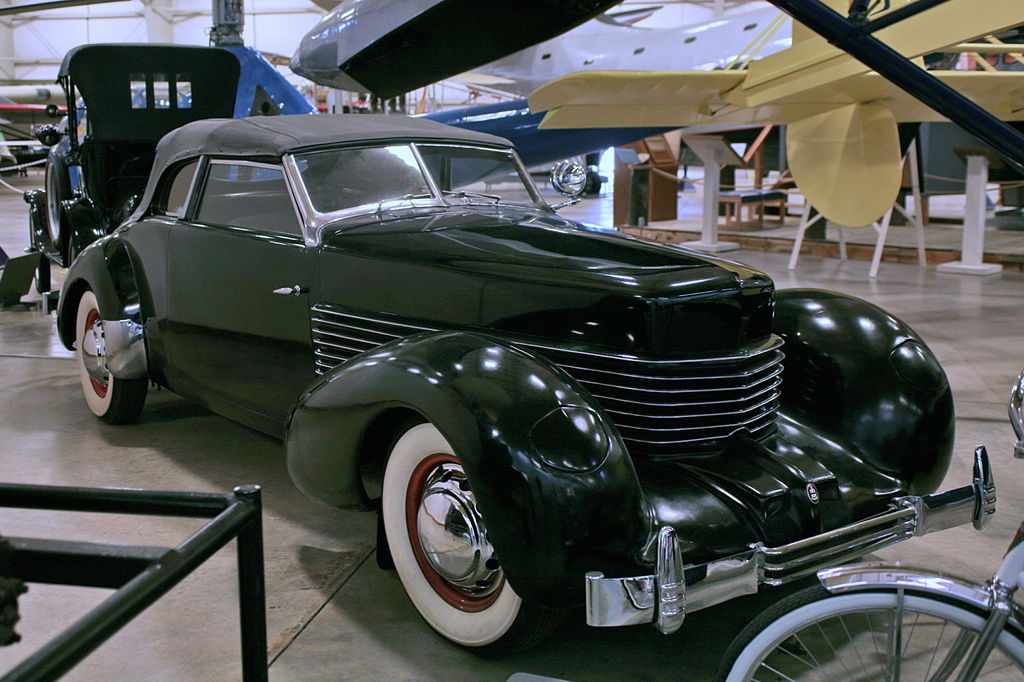 The Cord 810 was introduced by the Cord Automobile division of the Auburn Automobile Company at the National Automobile Show in New York City on this day in 1935. The luxurious vehicle was the first mass produced American front wheel drive car with independent front suspension. The earlier Cord L-29 was also FWD, as was the 1934 Citroën Traction Avant. The 810, and later 812, were the first production cars to feature hidden headlights. They were offered through the 1937 model year with supercharged and non supercharged versions. The vehicle's interesting front end earned it the nickname coffin nose Cord.
Buying this shirt supports veteran's reentering the workforce
Half of all proceeds of this limited edition shirt will go to American Warrior Garage, a nonprofit that teaches injured veterans automotive skills so they can reenter the workforce after serving their country. Click the image to purchase! Happy Veteran's Day!