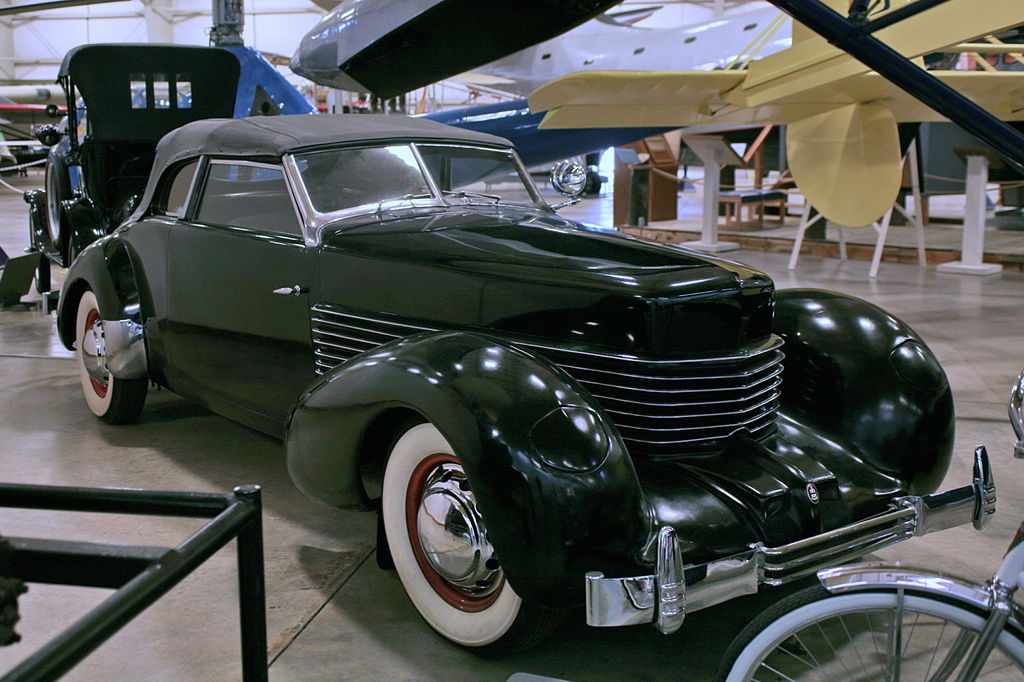 The Cord 810 was introduced by the Cord Automobile division of the Auburn Automobile Company at the National Automobile Show in New York City on this day in 1935. The luxurious vehicle was the first mass produced American front wheel drive car with independent front suspension. The earlier Cord L-29 was also FWD, as was the 1934 Citroën Traction Avant. The 810, and later 812, were the first production cars to feature hidden headlights. They were offered through the 1937 model year with supercharged and non supercharged versions. The vehicle's interesting front end earned it the nickname coffin nose Cord.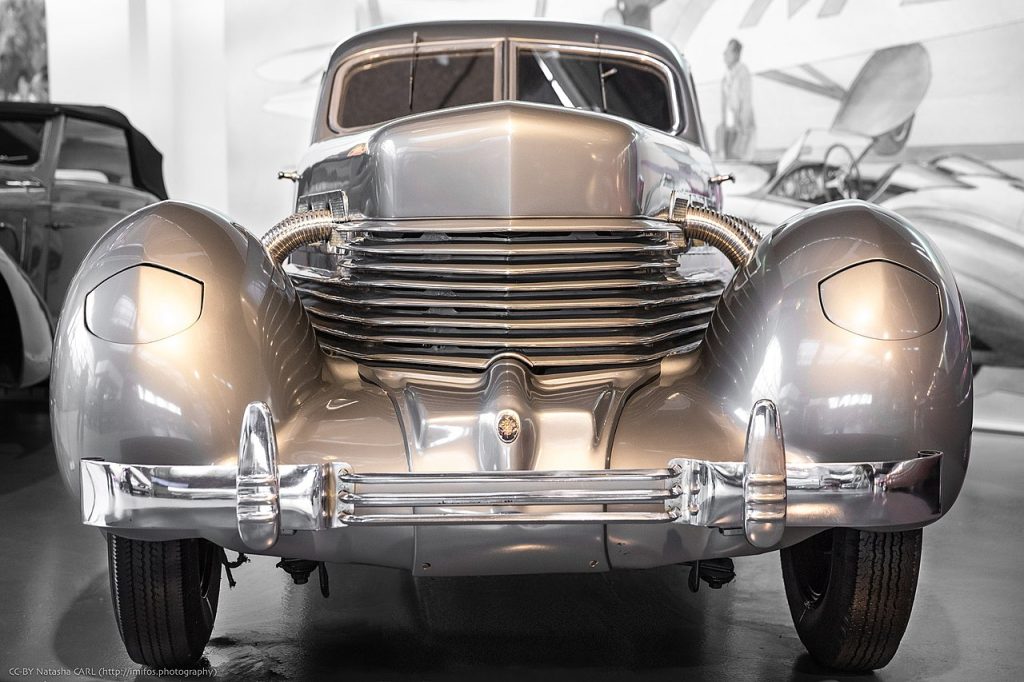 Gordon Buehrig originally designed the Cord 810 as a Duesenberg, but ultimately ended up with a with Cord badge. At the time, E.L. Cord owned Auburn, Cord and Duesenberg, and the company rushed to build 100 units to qualify for the New York Auto Show. Upon its debut it made quite a splash with the crowd. Hundreds swarmed the exhibition, with patrons standing on the bumpers of nearby cars to get a better look. The Cord company promised production of 1,000 units per month and Christmas delivery for any orders taken at the show. December 25th came and went and no more cars had been built. The vehicle's semi-automatic vacuum assisted transmission proved to be troublesome, although it's Lycoming V8 provided sufficient power in power supercharged and non-SC models. Horsepower was 170 with and 125 without a supercharger.
Cord 810/812 production numbers
The first production Cords left the assembly line in February of 1936. Despite dreams of building thousands, by the end of the year Cord produced only 1,174 units. The cool sales pushed Cord to reissue VINs to unsold vehicles as 1937 Cord 812 models. By the time all Cord production ended in 1937 a total of 2,971 1936 Cord 810 and 1937 Cord 812 coupes, sedans and convertibles had been built. A single 1938 prototype also left the factory. It remained tucked away in a garage unseen for decades until a buyer found it in 1989. It soon went through a thorough restoration, adding another chapter to Cord 812 automotive history.