Saab's first production passenger car, the 92, began rolling out of the Trollhättan Assembly plant on this day in 1949. Originally an airplane manufacturer, Saab began its automotive branch in 1945 when engineers initiated work on a prototype, known as the Ursaab, or original Saab, designed by Sixten Sason. As could be expected from an airplane company, the 92, like the Ursaab, was extremely aerodynamic. Thanks to the reduced drag, its small 25hp engine could move the Saab at approximately 105 kilometers per hour (65 mph) when pushing it to its limits.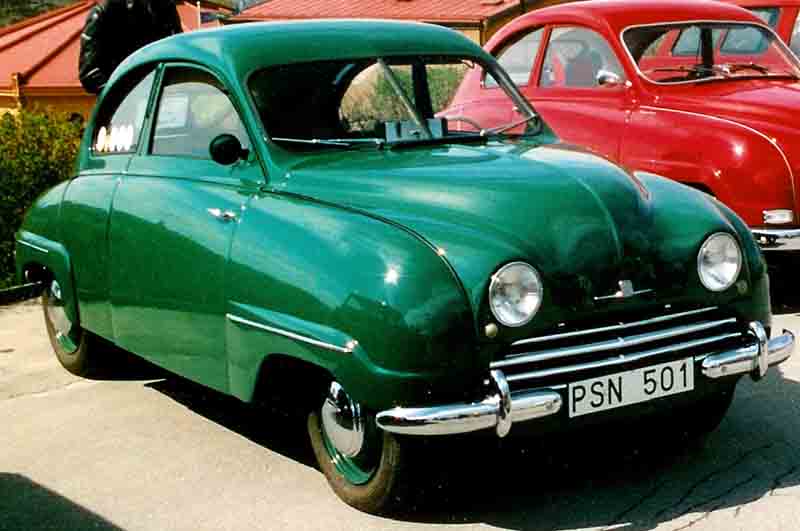 A unique aspect of the 92 was that it had a body made of a single piece of stamped sheet metal, which was then cut to accommodate doors and windows. In the early days, this body would have likely been painted a dark green color. The color choice is due to a surplus amount of green paint held by the company from wartime aircraft production. By the end of 1950, only 700 had been left the factory. Success on European rally courses would boost the car's recognition and many folks' desire to own one.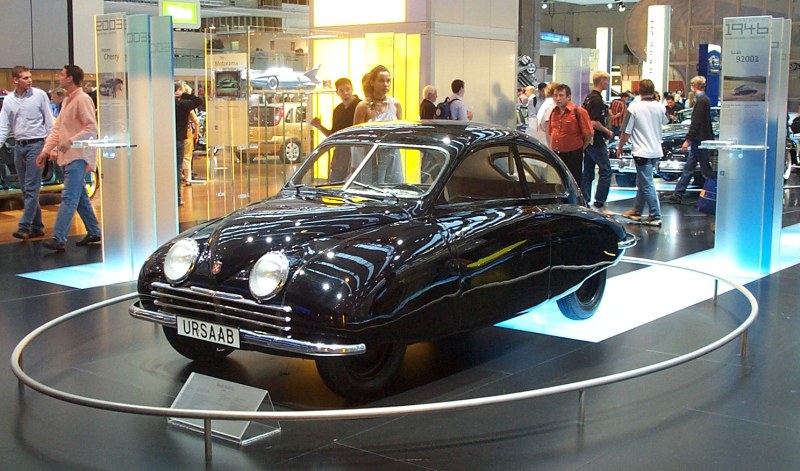 Just two weeks after production began, Saab's head engineer, Rolf Mellde, entered the car in the Swedish Rally and achieved a second place finish in his class. In 1952 Greta Molander won the 'Coupe des Dames' of the Monte Carlo Rally in a 92 that had been tuned to 35 horsepower. By the time Saab's second model, the 93, hit dealerships for 1955, more than 20,000 of the 92s had landed in people's driveways.