In 1952 Mercedes-Benz built a brand new car for the sports car racing season, dubbed the W194. Designed by Friedrich Geiger, the 3 liter straight-6 powered coupe was vicious on the track, placing first at the 24 Hours of Le Mans, Bern-Bremgarten, Carrera Panamericana and other high profile races. Though only ten W194s made it to the track, Daimler-Benz's official US importer Max Hoffman saw the potential of a road going version. He made the case to Mercedes that a production version would be successful and they listened. The resulting Mercedes-Benz 300SL went on sale on this day in 1954.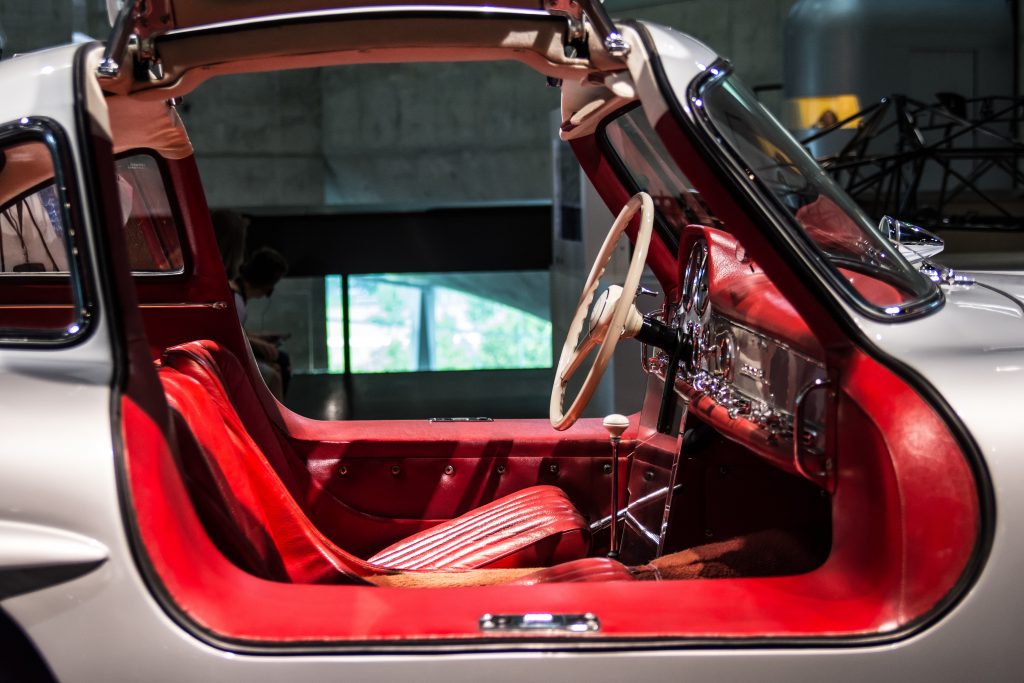 The 300SL borrowed the same engine as its racing predecessor but received direct fuel injection, opposed to the triple two-barrel Solex carburetors of the racer. The 300 SL could be had as a Gullwing coupe or a roadster, of which 1400 and 1858 were built, respectively, between 1954 and 1963. Today, the 300SL is one of the most sought after vintage vehicles.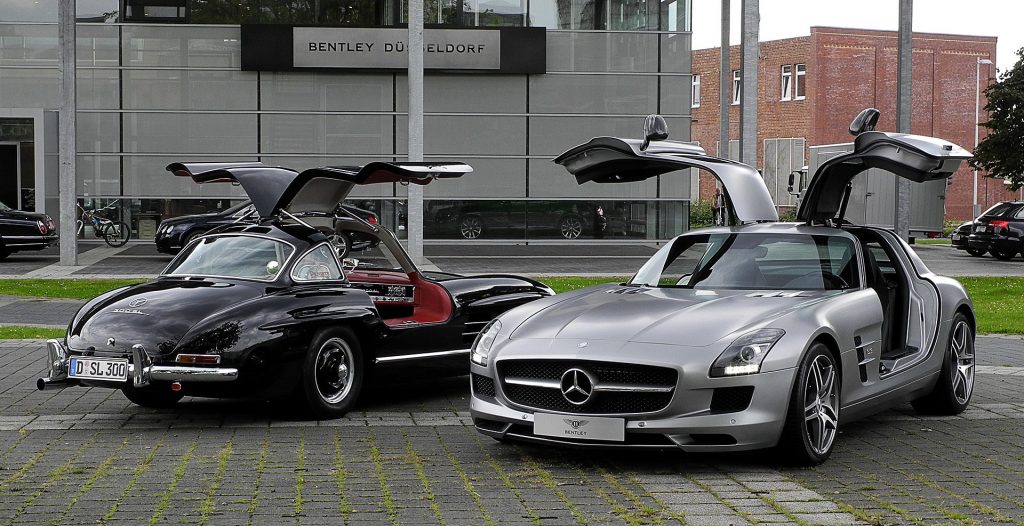 Mercedes-Benz SLS AMG History
In 2010 Mercedes-Benz released the SLS AMG, the first Mercedes built from the ground up by AMG. Mercedes described the car as a spiritual successor to the SL300, as the inspiration is quite obvious. According to some counts, around 2,700 SLS AMGs left dealership lots in the United States between model years 2010 and 2015. Seeing as this is less than the original 300SL, it'd be wise to surmise this version will be just as collectible in about 50 years.