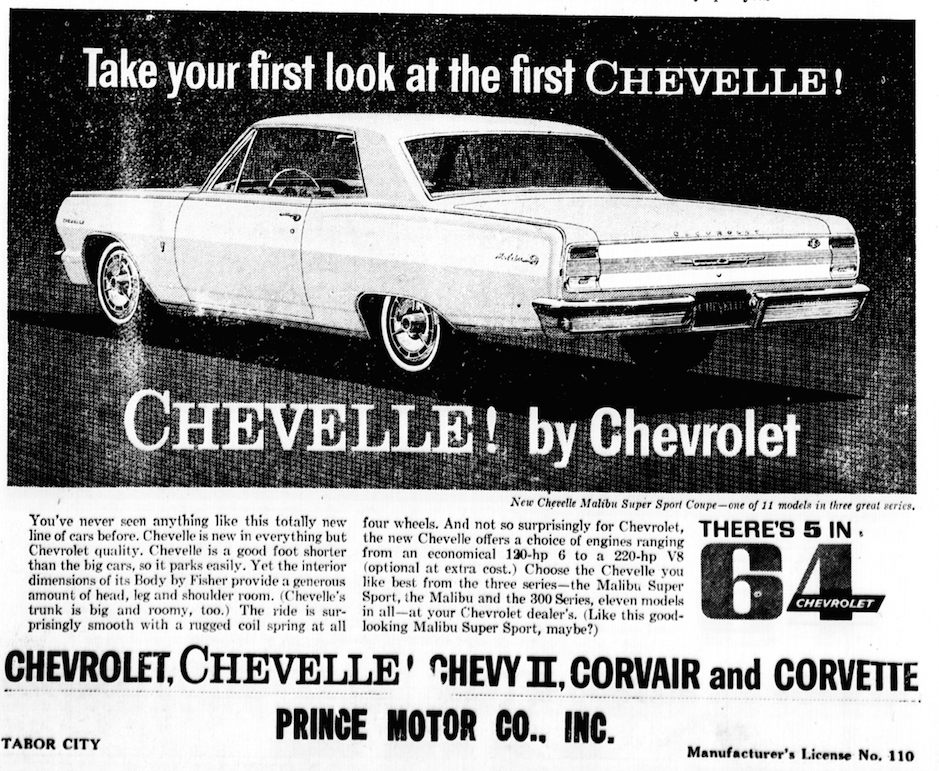 Should you have opened your newspaper on this day in 1963, you may have come across an ad for a brand new Chevrolet, the Chevelle. Officially introduced by Bunkie Knudsen at a press conference the next day, the Chevelle was the only all new US car for the 1964 model year. (But what about the '64 1/2 Mustang!? Ford marketed and VINed the first Mustangs as 1965 models). Chevelle, Hebrew for "My god is a vow," or bold and beautiful, filled the gap between the smaller Chevy II and Chevrolet's full sized models. In its first year, 338,286 units left dealer lots.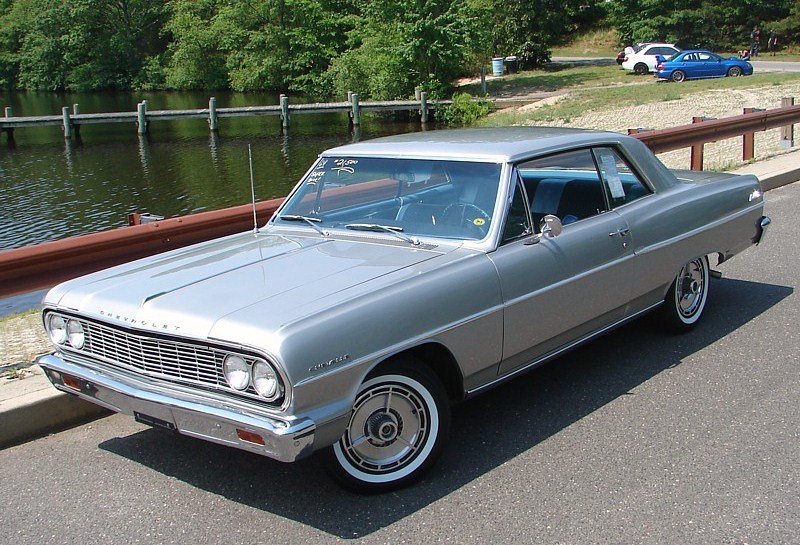 Chevelle two door, four door, convertible and wagon variants came to market throughout its production run, lasting until 1977. The Chevelle propelled Chevrolet into the muscle car field with the introduction of the Super Sport package in 1964. Initially available with a 220 horsepower 283 V8, a 327 with up to 300 horsepower became available midway through '64. Horsepower jumped to 350 for 1965. That same year, 201 Malibu SS 396 'Z-16' Chevelles left the plant, including the prototype and one special order convertible for Bunkie Knudsen himself. There are 75 surviving examples known at the time of writing.
Second Generation Chevelle ('68-'72)
The second generation Chevelle debuted for 1968. It received an all new body style featuring a long hood and a short deck, providing a more aggressive appearance. Base Chevelles came equipped with the 230 cubic inch inline six, but in 1970, Chevy's new 454 cubic inch V8 became an option for the Chevelle. Of all the 454 ci Chevelles built that year, 4,475 had the LS6 version of the engine planted under the hood. To that date, the LS6 was the largest GM engine ever installed in a passenger car.
Third Generation Chevelle ('73-'77)
The third and final generation of the Chevelle came about in 1973. In the midst of the oil crisis and growing emissions regulations, the Chevelle, like all cars of the era, suffered. A European influenced redesign saw the car lose many of its sporty characteristics. The car was now available only as a two door post coupe or a four door wagon. These options were in large part due to growing safety regulations regarding rollover crashes. The 454 big block was discontinued halfway through 1975, but it was hardly a shadow of its previous self. The Chevelle nameplate disappeared following 1977.