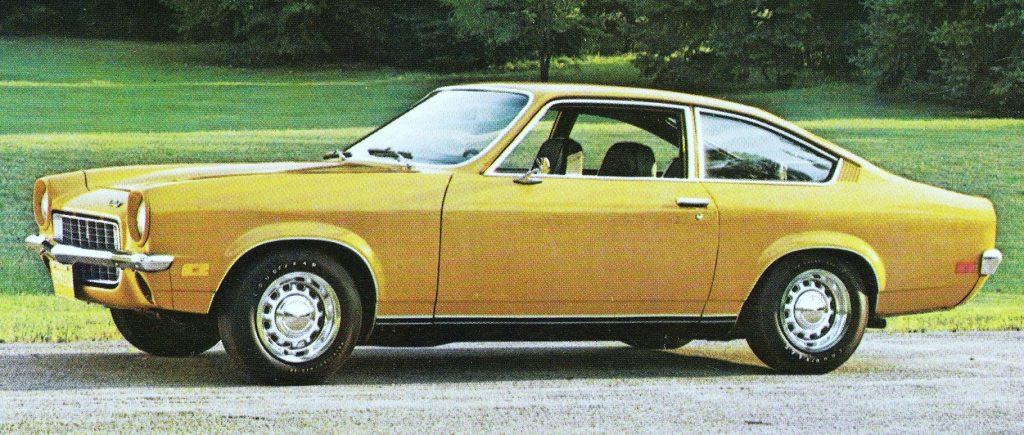 On this day in 1970, dealerships began selling the 1971 Chevrolet Vega. The subcompact commuter, which won Motor Trend's Car of the Year award for 1971, was developed under chief engineer Ed Cole and chief stylist Bill Mitchell. In the years following its introduction, various issues with engineering, safety and reliability were discovered. The media blamed Chevrolet's rush to get the car to market for the numerous issues, as development took less than two years. Many believe insufficient testing occurred during that period to warrant sending the vehicle to market. This ultimately left it up to customers to discover its flaws.
The Chevrolet Vega came as a coupe, notchback, wagon and panel wagon. Originally, all had a four banger under the hood. A much more interesting Vega factoids is that Chevy designed it to be shipped vertically. Using a specialty train car, GM could ship 30 ready to drive Vegas per train car, compared to 18 if shipped horizontally.
For 1975, GM introduced the Cosworth Vega, a limited production performance package. Chevrolet developed an all-aluminum 122 cu in four cylinder engine specifically for the car. It featured a DOHC cylinder head designed by British company Cosworth Engineering, giving the car its name. Only 3,508 Cosworth Vegas left the factory. All received a price tag nearly double that of a base Vega. For an additional $900 a buyer could bring home a 1975 Chevrolet Corvette. Vega production ended during 1977, with production hitting a final number of about 2,010,000.