On this day in 1909, General Motors buys Cartercar. This automaker was founded by Byron Carter and began production in Jackson, Michigan in 1905. The next year the company moved to Detroit before settling in Pontiac, Michigan in 1907, where production would remain through the life of the brand.

General Motors buys Cartercar as sales slump
At the time of its acquisition by GM, Cartercar was slowly but surely increasing its sales numbers annually. In 1906 the company sold 101 vehicles, jumping to 325 in 1907. William Durant, founder of GM, said people advised him not to purchase Cartercar, but he had his reasons. On purchasing Cartercar, "They say I shouldn't have bought Cartercar. Well, how was anyone to know that Carter wasn't to be the thing? It had the friction drive and no other car had it. How could I tell what these engineers would say next?"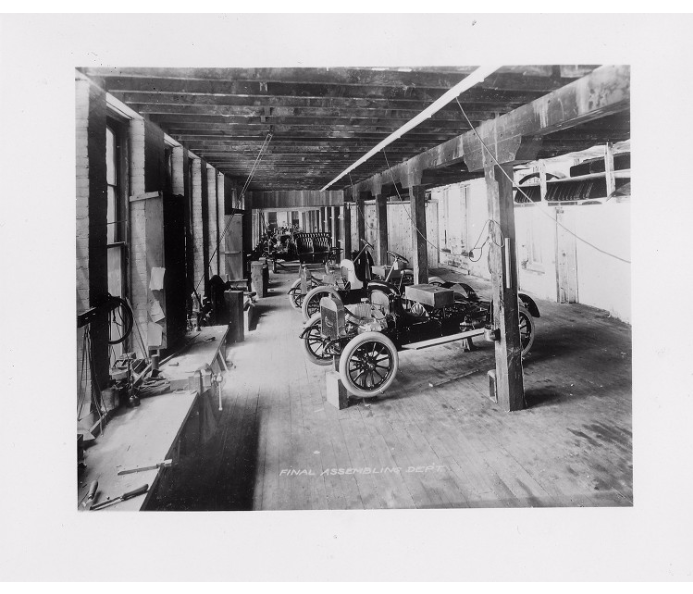 The friction drive that Durant was referring to was a sort of precursor to modern continuously variable transmission. It offered an infinite number of engine speeds and could be maintained at less than half the cost of regular geared transmissions of the time. 
Who was Byron Carter?
Sadly, General Motors buys Cartercar after a tragic incident involving the company's founder. A year and a half before the sale Byron Carter died after trying to help a motorist with their stalled car. The hand crank kicked back and struck him in the jaw, which led to a fatal case of gangrene. Carter was a personal friend of Henry Leland, the founder of Cadillac, and his death led Leland to pursue self starting automobiles, a feat he'd accomplish with the electric self-starter featured on 1912 Cadillacs.

In 1915, GM, now out of control of Durant, decided to discontinue Cartercar due to weak sales . The GM board repurposed the Cartercar factory, located in Pontiac, Michigan to produce Oakland cars. This company would later become Pontiac.