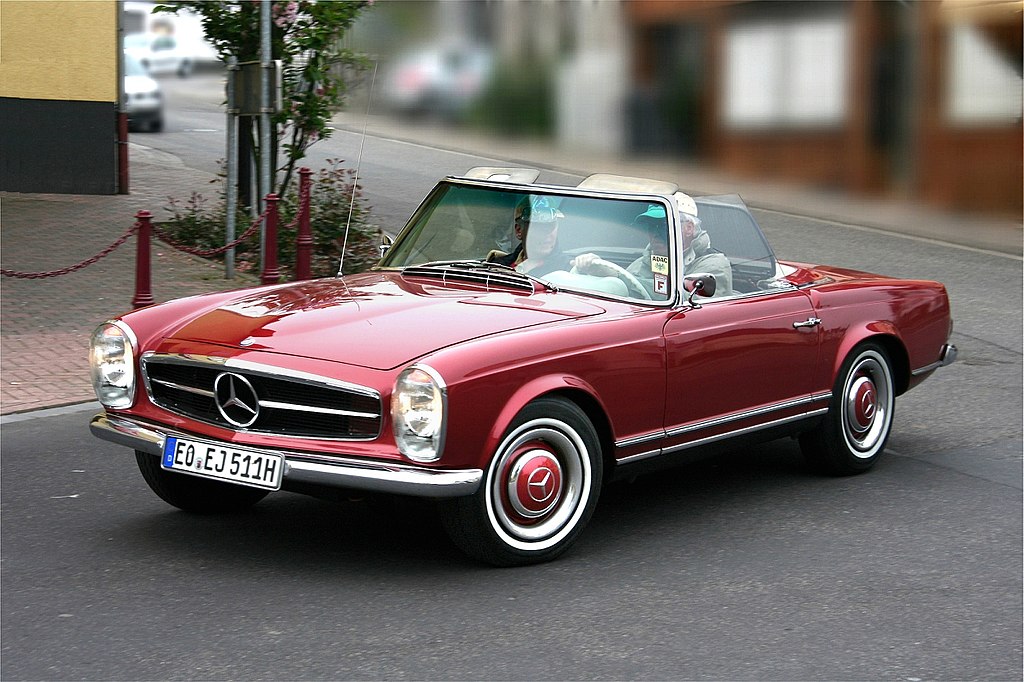 The Mercedes-Benz 230SL, also known as the W113, debuted at the Geneva auto show on this day in 1963. Replacing both the the 190SL and the Mercedes 300SL models, the 230SL two-seater sports car featured a sleek, aerodynamic design and a removable hardtop roof. Under the hood sat a 2.3-liter, six-cylinder engine that produced 150 horsepower. When production first began the following June the engine would have been paired with a four-speed manual transmission. An automatic transmission became available in October of that year. The car also featured a number of advanced features for its time, including power-assisted steering and disc brakes.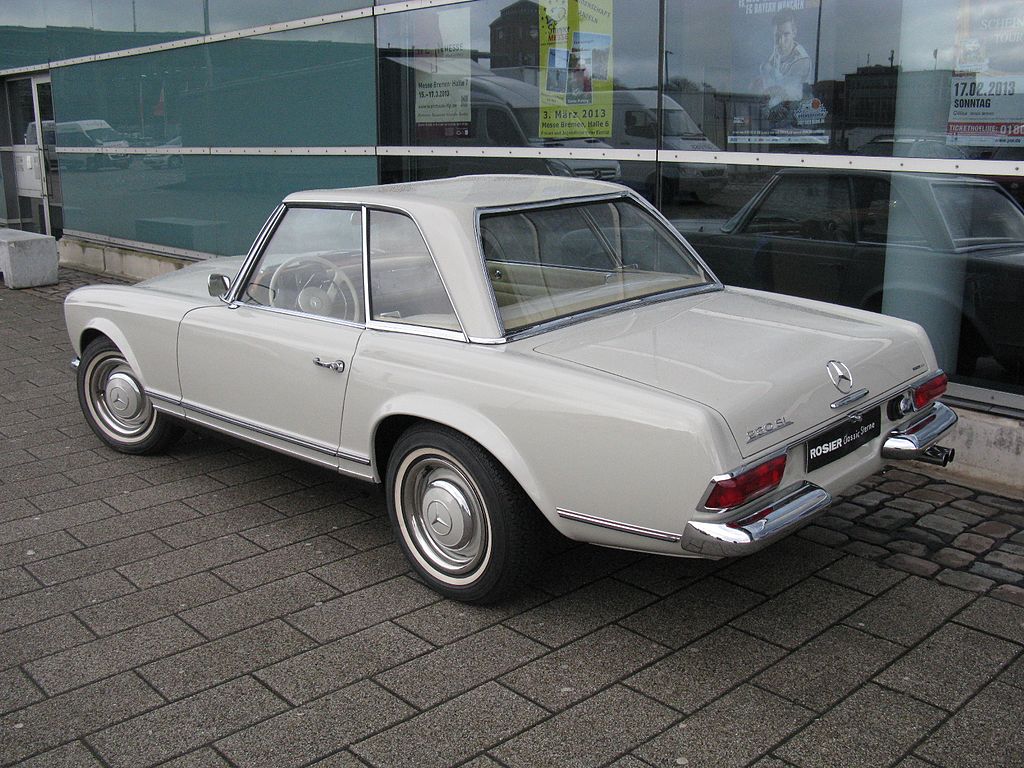 The 230SL quickly gained a reputation as a reliable and high-performance sports car. It was also noted for its comfortable interior, which featured leather upholstery is regarded for its well-designed, driver-friendly dashboard. Over the years, the car was updated with a number of new features, including improved suspension.
What replaced the Mercedes 230SL?
Despite its success, production of the 230SL ended in 1967, with a total of 19,831 units produced. However, the car remains popular among automotive enthusiasts, and is a sought-after collectible. Its timeless design and advanced features have made it a classic among sports car enthusiasts, and it continues to be admired for its beauty and performance.
In 1967, Mercedes introduced the 250SL, which featured a larger 2.5-liter engine that produced 170 horsepower. This was followed by the 280SL in 1968, which featured a 2.8-liter engine that produced 180 horsepower.